Fear Street Series
Fear Street books in order
This is the original Fear Street series. Other series about Fear Street include:New Fear StreetFear Street Super ChillersFear Street CheerleadersThe Fear Street Saga99 Fear Street: The House of EvilFear Street: The Cataluna ChroniclesFear Street: Fear ParkGhosts of Fear StreetFear Street SagasFear Street SeniorsFear Street NightsFear Street Relaunc…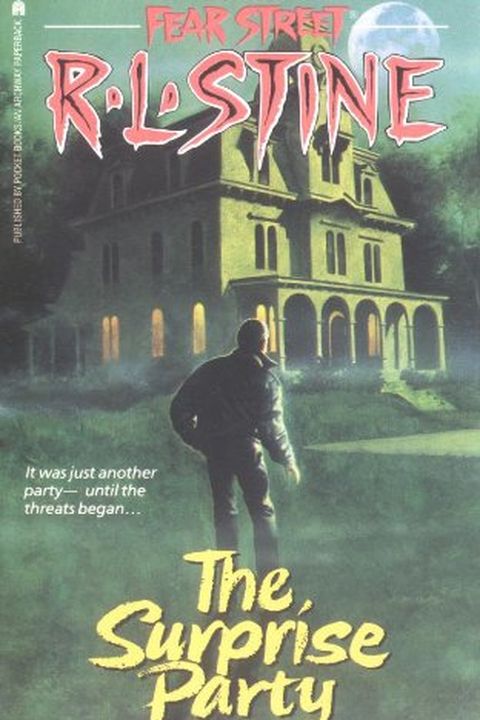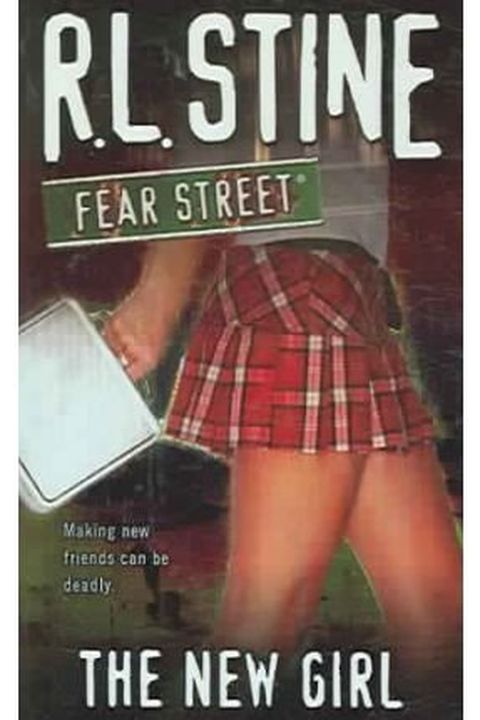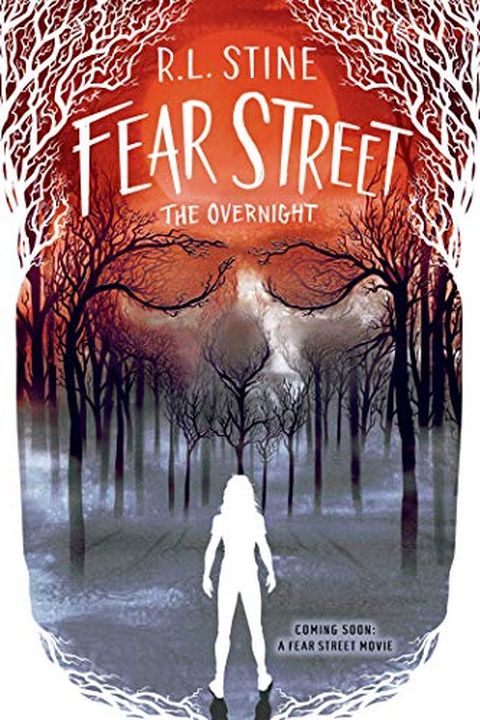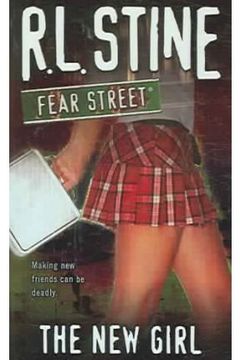 This thrilling novel takes readers to Fear Street, where new girl Anna Corwin catches the eye of Cory Brooks. He can't resist her, but soon discovers that her disappearance holds deadly consequences. This tale of obsession and terror will keep you on the edge of your seat until the very end.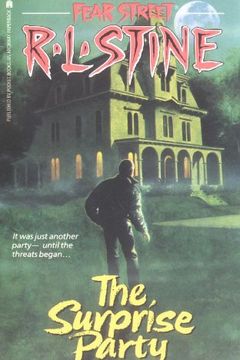 A group of friends reunites for a surprise party, but someone wants to stop it at all costs. Threats, phone calls, and violence fuel the fear as they try to uncover the sinister truth behind the dark Fear Street woods. Will they survive or become the next victims? Find out in this gripping page-turner.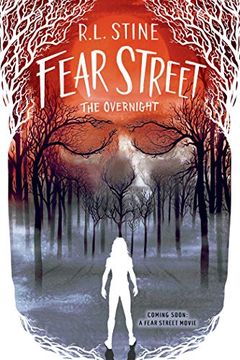 A group of teens go on an overnight camping trip to Fear Island without any adults. When Della gets lost and encounters a dangerous stranger, she is driven to commit a violent act. Now all of her friends are involved in a conspiracy to cover it up. But their secret is threatened when someone starts blackmailing them and they have to return to Fear Island to find evidence they thought was buried.
Embark on a thrilling adventure to Fear Street and unravel its dark mysteries. Mark and Cara Burroughs' parents have gone missing, and as strange incidents keep happening, they realize that they are in grave danger. With murder on the loose and their cousin spying on them, the siblings must uncover the secrets of Fear Street Woods to survive. Are you brave enough to walk the streets of Fear Street and face its hidden terrors?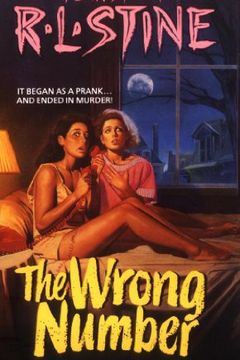 In "The Wrong Number" two teenage girls engage in a harmless prank calling boys from school, until Deena's half-brother wants to get involved. But things quickly take a dark turn when Chuck begins making random calls and accidentally calls the wrong number, putting them in the crosshairs of a dangerous murderer who knows their identities and where they live. Will they be able to survive without any help? Find out in this thrilling tale.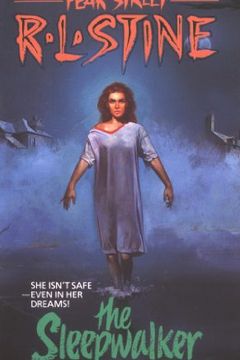 This spine-tingling book tells the story of Mayra Barnes, who starts sleepwalking after taking on a summer job on Fear Street with old Mrs Cottler. When Mayra discovers that Mrs Cottler may be a witch, and a menacing stranger starts following her, she must take action to uncover the truth before it's too late. Will Mayra escape Fear Street alive?
Experience the terror for yourself on Fear Street. Follow Melissa's encounter with a prowler, who suddenly becomes a haunting presence- manipulating her car and presents, and pushing her to the brink of danger. Will Melissa be able to uncover the truth about the menacing figure lurking in the shadows? Enter Fear Street, if you dare.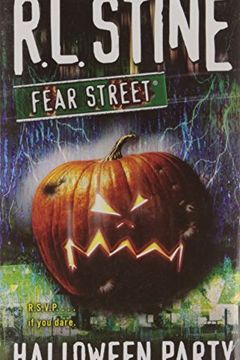 It's Halloween night and you've been invited to a mysterious party on Fear Street. The black-bordered invitation shows a coffin with the message "Reserved For You". But why were you invited? That's what Terry and Niki are wondering too. They barely knew the beautiful Justine Cameron, the host of the party. There's been some spooky pranks so far, when the lights go out and come back on there's a boy on the floor with a knife in his back. Is it part of the Halloween festivities? Terry and Niki start to realize that someone at the party is dressed to kill. Are you brave enough to enter Fear Street and find out who the murderer is?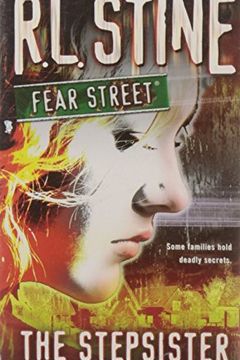 A thrilling young adult novel set in Fear Street, where Emily tries to like her stepsister but quickly realizes something is off about Jessie. After finding Jessie's diary and learning a dark secret, Emily must confront the terrifying reality that Jessie may be capable of murder. Can Emily prove the truth before it's too late?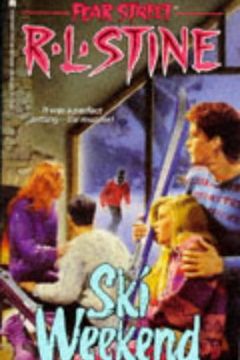 Embark on a ski weekend in Fear Street, where dark terrors and unexplained mysteries await. Join Ariel, Doug, and Shannon on a snowbound adventure with a stranger named "Red" Porter. When their refuge becomes a trap and their hosts turn hostile, they must steal a gun and fight for their lives. Will they make it out alive? Discover the thrilling twists and turns of this suspenseful tale.
The Secret Bedroom by R.L. Stine
THE PROM QUEEN by R. L. Stine
The Best Friend by R.L. Stine
The Cheater by R.L. Stine
The New Boy by R. L. Stine
Bad Dreams by R. L. Stine
Double Date by R. L. Stine
The Thrill Club by R. L. Stine
One Evil Summer by R.L. Stine
The Mind Reader by R. L. Stine
Wrong Number 2 by R. L. Stine
Truth or Dare by R. L. Stine
Final Grade by R. L. Stine
College Weekend by R. L. Stine
The Stepsister 2 by R. L. Stine
What Holly Heard by R.L. Stine
Secret Admirer by R.L. Stine
The Perfect Date by R. L. Stine
The Confession by R.L. Stine
The Boy Next Door by R. L. Stine
Night Games by R.L. Stine
Killer's Kiss by R.L. Stine
All-Night Party by R.L. Stine
The Rich Girl by R. L. Stine
Who Killed the Homecoming Queen? by R.L. Stine
Into the Dark by R. L. Stine
Best Friend 2 by R. L. Stine