Hamish Macbeth Series
Hamish Macbeth books in order
In the Scottish Highlands remote village of Lochdubh, in the real county of Sutherland, tall thin red-haired hazel-eyed quietly clever police Sergeant Hamish Macbeth solves murders. Although Lochdubh and neighbouring Strathbane are fictional, other places are real.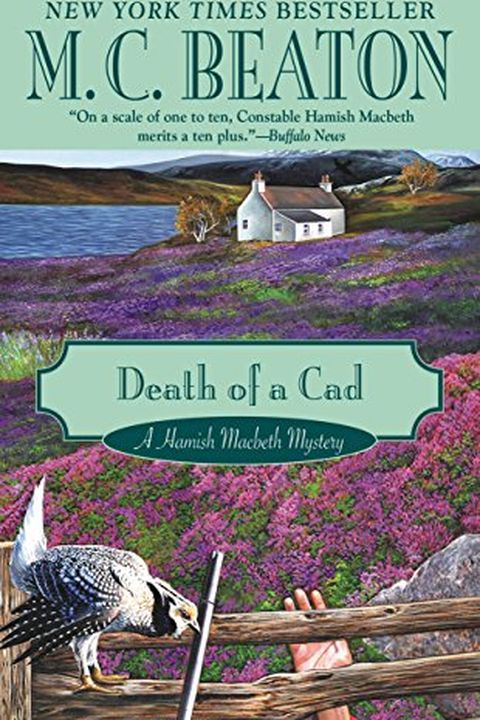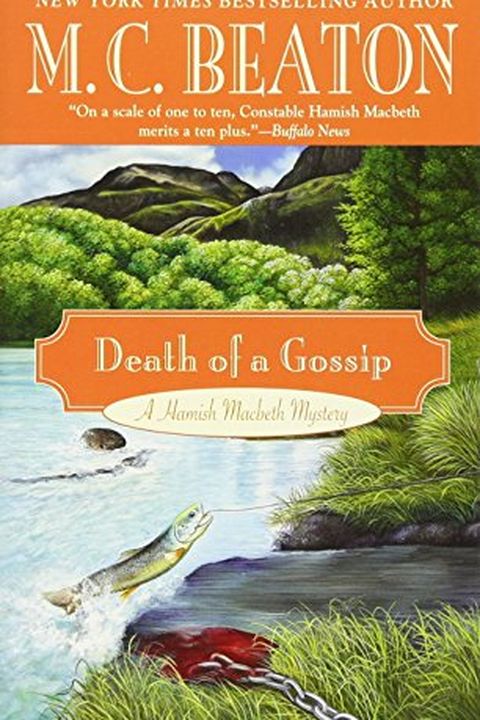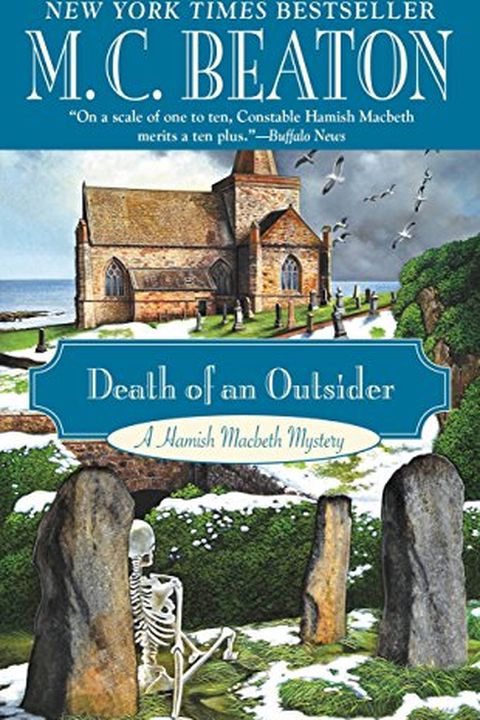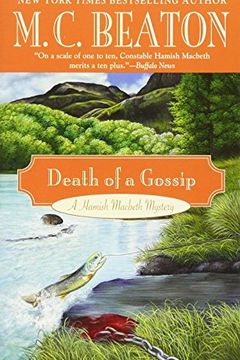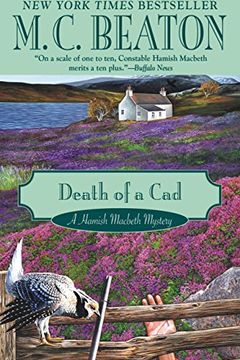 When Priscilla Halburton-Smythe brings her London playwright fiancé home to Lochdubh, everybody in town is delighted . . . except for love-smitten Constable Hamish Macbeth. Yet his affairs of the heart will have to wait. Vile, boorish Captain Bartlett, one of the guests at Priscilla's engagement party, has just been found murdered-shot while on a g...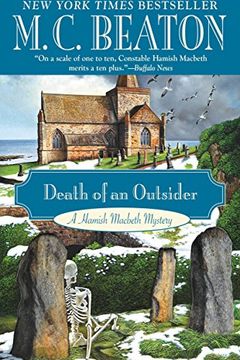 Dreary Cnothan's most hated man is dumped into a tank filled with lobsters then eaten in Britain's best restaurants. Exiled there with his dog Towser, Hamish Macbeth misses his beloved Highland village Lochdubh, Priscilla, and easy lazy days. His superiors want the business hushed up, a dark-haired lass wants his body, and a killer is out for more ...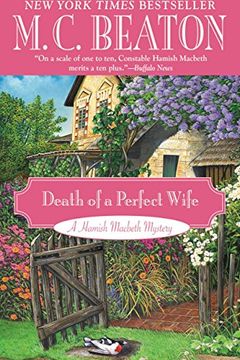 Hamish Macbeth, the laid-back constable of Lochdubh, Scotland, has a new Land Rover to drive and a Highland summer to savor, but as fast as rain rolls in from the loch, his happy life goes to hell in a handbasket. The trouble begins when his beloved Priscilla Halburton-Smythe returns from London . . . with a fiance on her arm. His miseries multiply...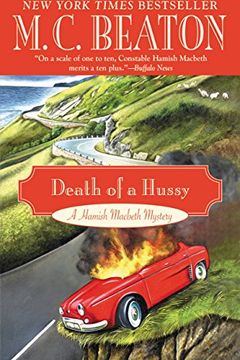 About the best that can be said of wealthy Maggie Baird is that inside her middle-aged body, there still beats the heart of a beautiful tart. So when her car catches fire with Maggie in it, there are five likely suspects right on the premises of her luxurious Highlands cottage. Lochdubh police constable Hamish Macbeth has to question Maggie's timid...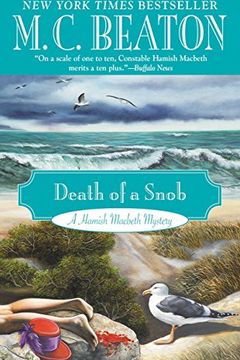 Believing that someone is trying to murder her, gorgeous Jane Wetherby asks Hamish Macbeth to spend Christmas with her and an exclusive group of friends at her Scottish island health farm. With a cold in his head and no place to go for the holidays, Hamish accepts her invitation. He thinks the lady is a bit daft, but, arriving on the lonely isle of...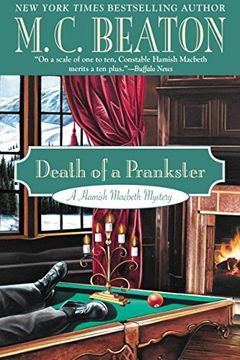 Admittedly, there's a touch of black humor in the case. Rich, old practical joker Andrew Trent summons his kin to remote Arrat House in the dead of winter for a deathbed farewell. They arrive to find him in perfect health and eager to torment them with a whole new bag of unfunny jokes.But this time the body that falls out of the closet is Andrew Tr...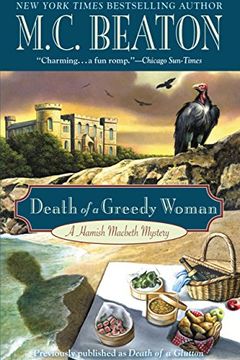 There's not a cloud in Constable Hamish Macbeth's sky, just plenty of warm sunshine and not quite enough of beautiful Priscilla Halburton-Smythe. But as eight hopeful members of the Checkmate Singles Club converge on Tommel Castle Hotel for a week of serious matchmaking, the clouds roll in. The four couples, carefully matched by dating director Mar...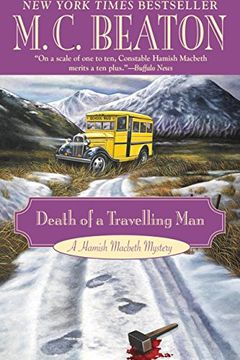 Lochdubh constable Hamish Macbeth's life is going to pot. He has-horrors!-been promoted, his new boss is a dunce, and a self-proclaimed traveler named Sean and his girlfriend have parked their rusty eyesore of a van in the middle of the village. Hamish smells trouble, and he's right as usual. The doctor's drugs go missing. Money vanishes. Neighbors...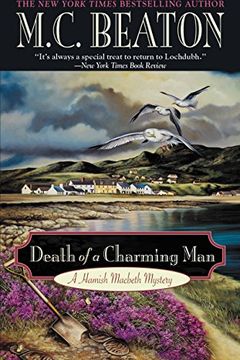 With this tenth book in a series that fans of British mysteries have come to relish more than fish 'n chips and a pint at the pub, M. C. Beaton returns with another baffling case for Hamish Macbeth, the stubborn, red-haired, one-man police department of the Highland village of Lochdubh. Praised for her wonderful characterizations, wry humor, and au...
Death of a Macho Man by M. C. Beaton
Death of a Dentist by M. C. Beaton
Death of a Scriptwriter by M. C. Beaton
Death of an Addict by M. C. Beaton
Death of a Dustman by M. C. Beaton
Death of a Celebrity by M. C. Beaton
Death of a Village by M. C. Beaton
Death of a Poison Pen by M. C. Beaton
Death of a Bore by M. C. Beaton
Death of a Dreamer by M. C. Beaton
Death of a Maid by M. C. Beaton
Death of a Gentle Lady by M. C. Beaton
Death of a Witch by M. C. Beaton
Death of a Valentine by M. C. Beaton
Death of a Chimney Sweep by M. C. Beaton
Death of a Kingfisher by M. C. Beaton
Death of Yesterday by M. C. Beaton
Death of a Policeman by M. C. Beaton
Death of a Liar by M. C. Beaton
Death of a Nurse by M. C. Beaton
Death of a Ghost by M. C. Beaton
Death of an Honest Man by M. C. Beaton
Beguilement by Lois McMaster Bujold
Death of a Green-Eyed Monster by M. C. Beaton