Hamish Macbeth Series
Hamish Macbeth books in order
In the Scottish Highlands remote village of Lochdubh, in the real county of Sutherland, tall thin red-haired hazel-eyed quietly clever police Sergeant Hamish Macbeth solves murders. Although Lochdubh and neighbouring Strathbane are fictional, other places are real.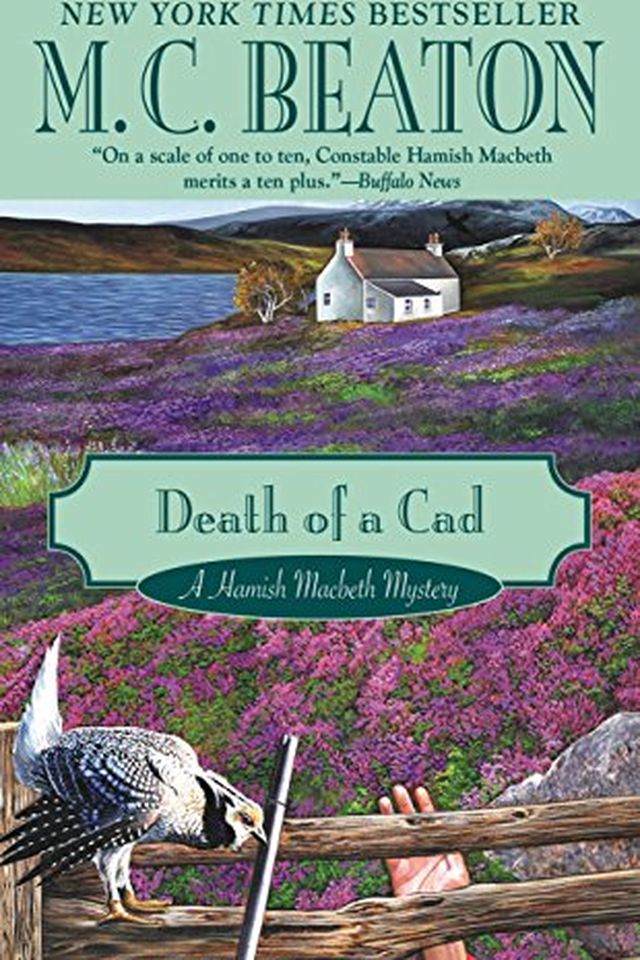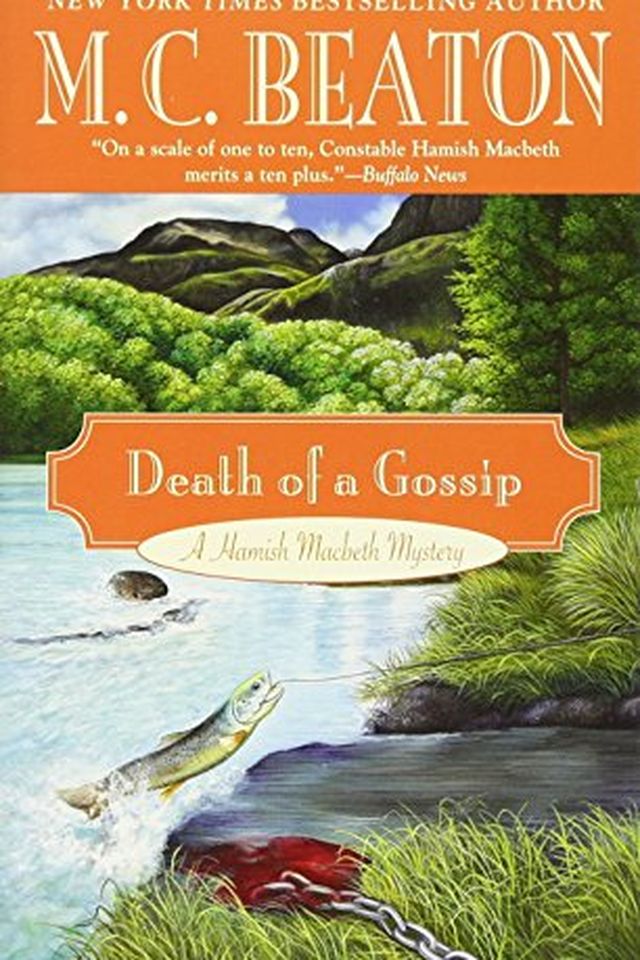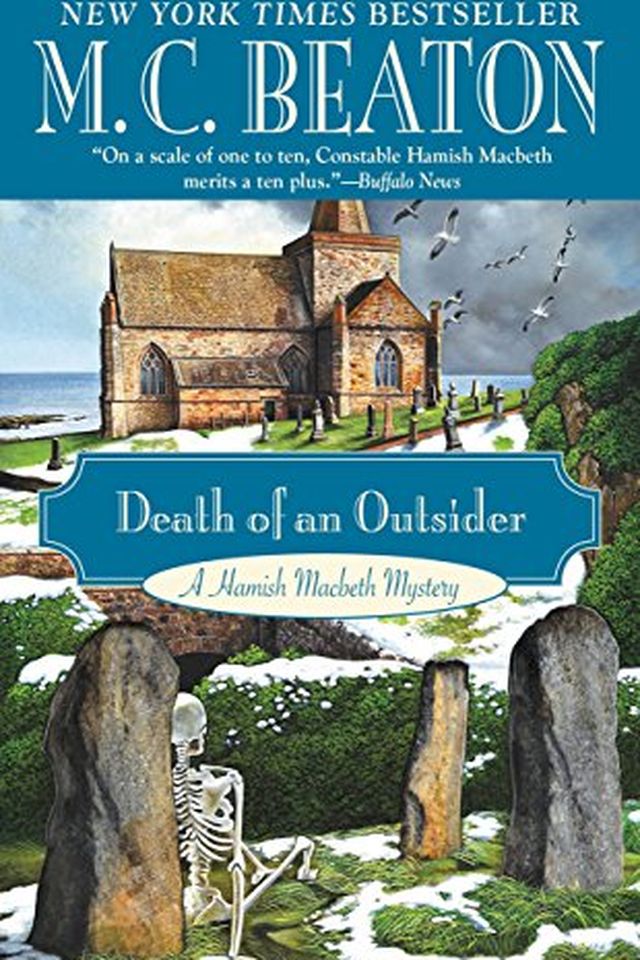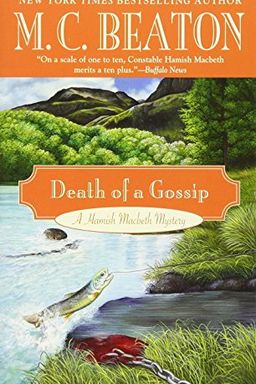 A Scottish highland village cop investigates the murder of a notorious and unpleasant tabloid reporter. Hamish Macbeth must determine which of the many people she exposed as having guilty secrets was provoked enough to strangle and drown her. Alongside Hamish, a naive secretary and an aristocratic beauty lend their help to catch the killer.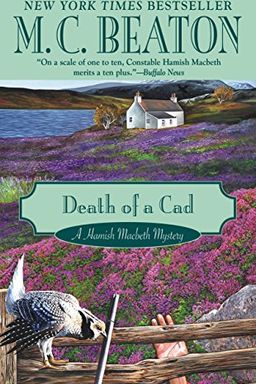 A murder mystery set in the small town of Lochdubh, Scotland where Constable Hamish Macbeth investigates the death of a vile and boorish captain during an engagement party. As Hamish delves deeper into the case, he must navigate the slew of titled party guests who are all potential suspects. With a hidden culprit on the loose and Priscilla's impending miserable marriage, Hamish races against time to solve the case and save the day.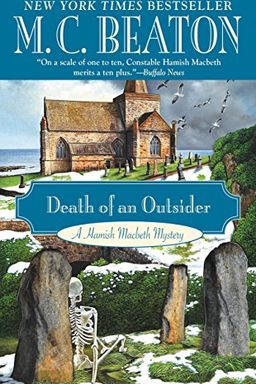 A murder mystery set in the dreary town of Cnothan where the most hated man is found dead and eaten by lobsters in Britain's best restaurants. Detective Hamish Macbeth is exiled there with his dog, but longs for his Highland village and a lazy life with his lover Priscilla. As he investigates, he faces pressure from his superiors, romantic attention from a dark-haired woman, and the threat of a killer's next strike.
A Scottish constable's peaceful summer is turned upside down when his former love returns with a fiancé, and a new resident causes chaos with her healthy lifestyle rules. To top it off, the perfect wife in town is poisoned, and he must solve the crime. Get ready for misadventures in this cozy mystery set in Lochdubh.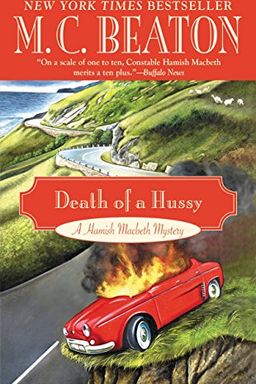 A wealthy woman with a promiscuous past meets an untimely end when her car catches fire. With five suspects at her luxurious Highland cottage, police constable Hamish Macbeth must use his keen insight into human nature to find the true killer. But when evidence points to the wrong person, Hamish must dig deeper to prevent the real murderer from getting away.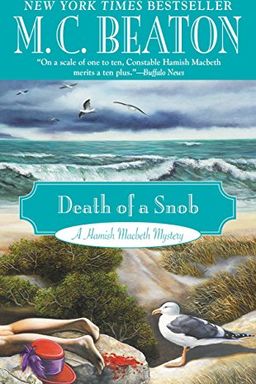 A murder mystery set during Christmas on a Scottish island health farm. Hamish Macbeth accepts an invitation from a woman who believes someone is trying to kill her and finds himself surrounded by threatening locals and hostile guests, including a snobbish Heather Todd who meets a untimely end. With all guests in the house at the time of the murder, Hamish must use his sleuthing skills, even while battling a cold, to solve the case before Christmas is ruined.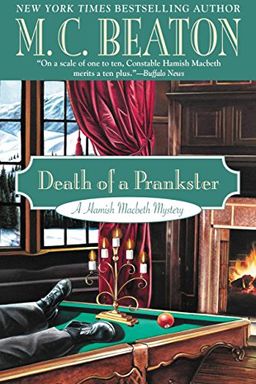 In "Death of a Prankster," a rich, old practical joker summons his family for a deathbed farewell, but his jokes turn deadly when his own body falls out of a closet. Constable Hamish Macbeth must navigate a family full of uncooperative suspects, including his former flame, to solve the case. With black humor and clever tricks, Hamish will keep readers guessing until the very end.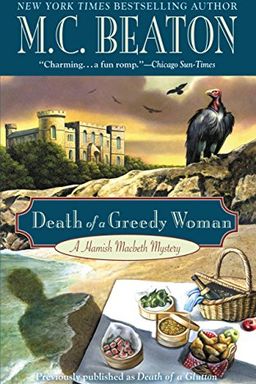 Love and murder collide when eight hopeful singles gather at Tommel Castle Hotel for a week of matchmaking. But the carefully matched couples immediately dislike each other, and when Maria's greedy partner, Peta, meets an unexpected demise, Constable Hamish Macbeth must solve the puzzling murder. Who among the singles is responsible for the big red apple in Peta's mouth?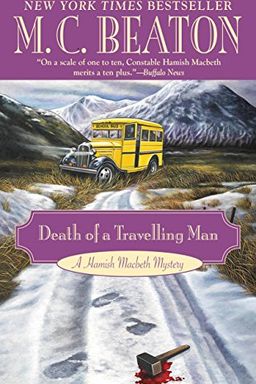 A promotion brings new troubles for Lochdubh constable Hamish Macbeth as a traveler and his girlfriend arrive, causing chaos in the village. When the traveler is found murdered, suspicion falls on his girlfriend, but with no one willing to speak, Hamish must uncover the truth before the killer escapes. The Death of a Travelling Man presents a unique mystery and a cast of quirky characters in a small Scottish village.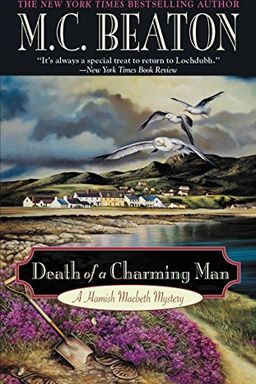 Get ready for another captivating Hamish Macbeth mystery from M. C. Beaton. In this tenth installment of the popular British mystery series, Hamish finds himself facing a contentious case in the backwater of Drim. Amidst charming newcomer Peter Hynd causing trouble among the locals and Hamish's own relationship struggles with fiancée Priscilla, tensions run high and violence ensues. With Beaton's superb characterizations and plot twists, Death of a Charming Man will keep you guessing until the very end.
Death of a Macho Man by M. C. Beaton
Death of a Dentist by M. C. Beaton
Death of a Scriptwriter by M. C. Beaton
Death of an Addict by M. C. Beaton
Death of a Dustman by M. C. Beaton
Death of a Celebrity by M. C. Beaton
Death of a Village by M. C. Beaton
Death of a Poison Pen by M. C. Beaton
Death of a Bore by M. C. Beaton
Death of a Dreamer by M. C. Beaton
Death of a Maid by M. C. Beaton
Death of a Gentle Lady by M. C. Beaton
Death of a Witch by M. C. Beaton
Death of a Valentine by M. C. Beaton
Death of a Chimney Sweep by M. C. Beaton
Death of a Kingfisher by M. C. Beaton
Death of Yesterday by M. C. Beaton
Death of a Policeman by M. C. Beaton
Death of a Liar by M. C. Beaton
Death of a Nurse by M. C. Beaton
Death of a Ghost by M. C. Beaton
Death of an Honest Man by M. C. Beaton
Beguilement by Lois McMaster Bujold
Death of a Green-Eyed Monster by M. C. Beaton