Hercule Poirot Series
Hercule Poirot books in order
Mysteries with the Belgian detective Hercule Poirot. These can mostly be read as stand-alone in any order, but based on internal chronology The Mysterious Affair at Styles is the first Poirot story and Curtain was written to be the final Poirot story and should be read last. Other points to note are:1. Lord Edgware Dies should be read before After …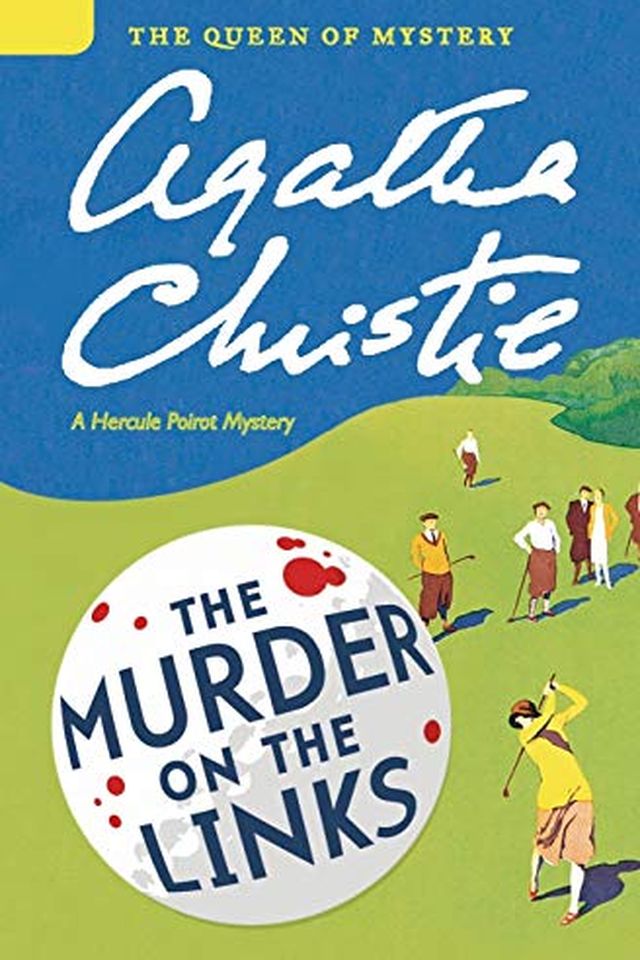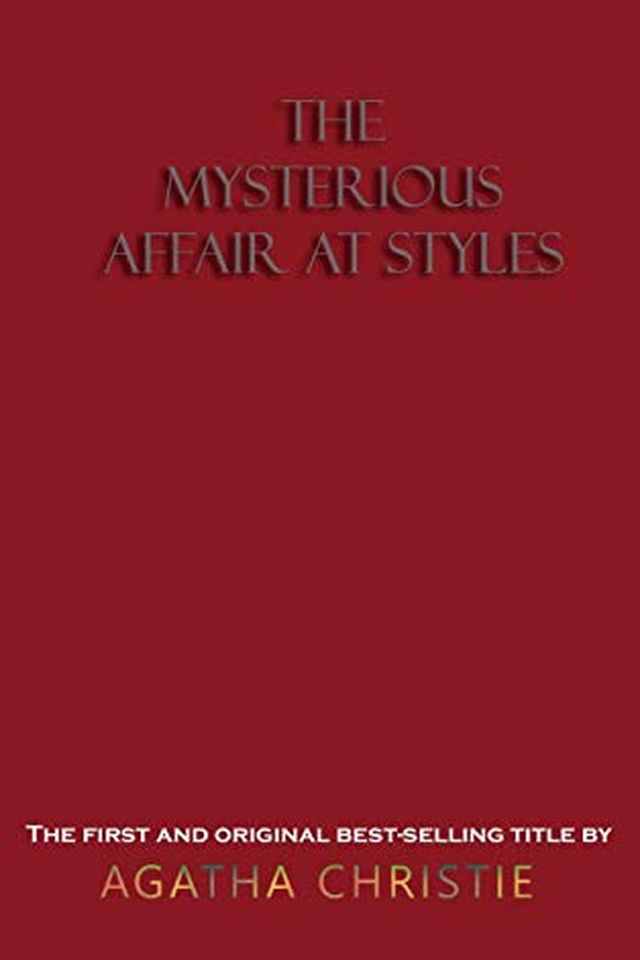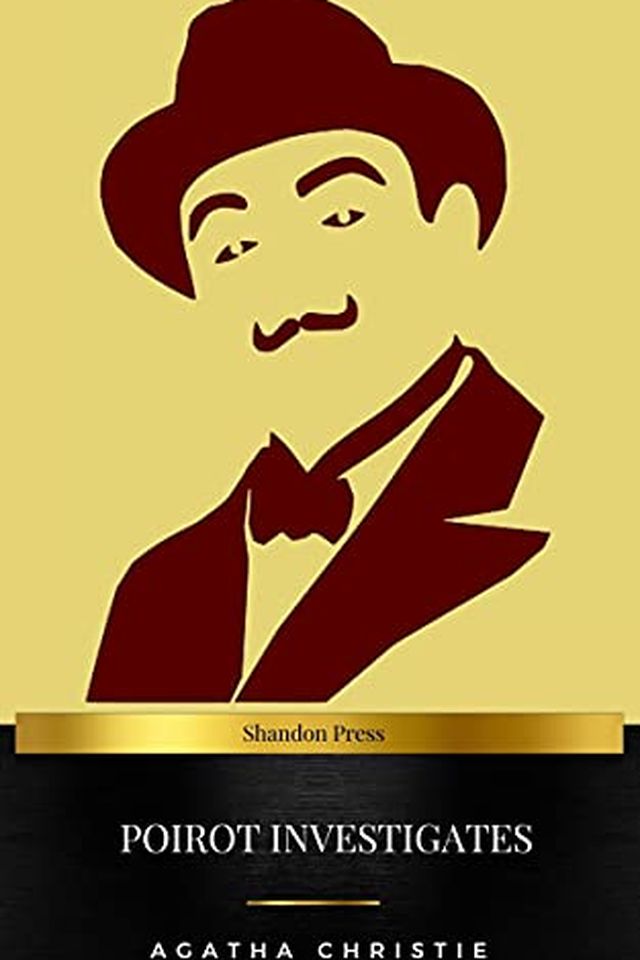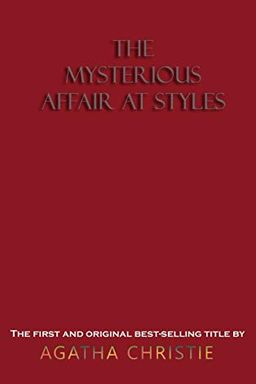 This classic mystery novel features Hercule Poirot, a Belgian detective settling in England near the wealthy benefactress who takes him in. When she is poisoned and the authorities are stumped, Poirot uses his prodigious sleuthing skills to solve the mystery. With a variety of possible suspects, including the victim's husband and resentful stepsons, Poirot must navigate red herrings and plot twists to uncover the culprit. Agatha Christie's debut novel is a gripping and ingenious tale, cementing her status as the queen of mystery.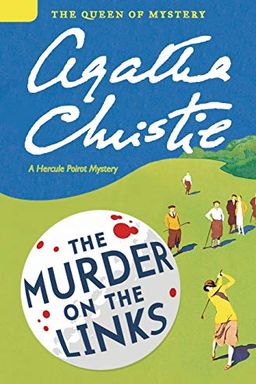 A wealthy South American man is found murdered on a golf course in France, and his wife is discovered bound and gagged in their home. Hercule Poirot must unravel the mystery of who killed the millionaire and why, with no shortage of suspects—including the wife, son, and mistress. As the case takes unexpected turns and a second body is found, Poirot races against time to solve the puzzle before the killer strikes again.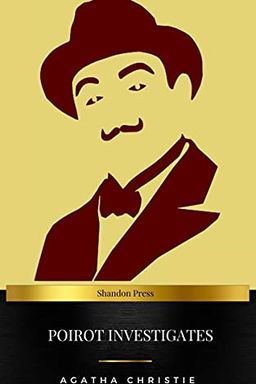 Join renowned detective Hercule Poirot in a series of challenging and imaginative mysteries from the pen of Agatha Christie. From gem thefts to kidnapped Prime Ministers, Poirot uses his brilliant mind to unravel clues and uncover killers with cunning deception and illusions. Originally published in 1924, Christie's ability to create a complete mystery with a logical and surprising solution in just four thousand words is astounding. This edition of Poirot Investigates features a modern cover and professionally typeset manuscript, making it an enjoyable and easy read for mystery enthusiasts.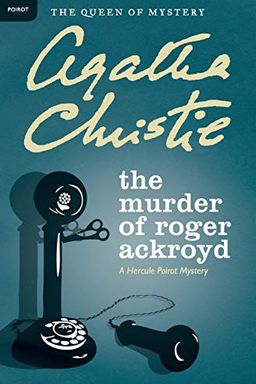 A beloved classic voted as the "Best Crime Novel of all Time" by the British Crime Writers' Association, The Murder of Roger Ackroyd tells the gripping tale of a man who knew too much. After discovering his loved one's dark secrets, he is tragically found dead. Enter Hercule Poirot, who takes over the case and uncovers a tangled web of blackmail, murder, and deceit. Will he solve the mystery before the killer strikes again?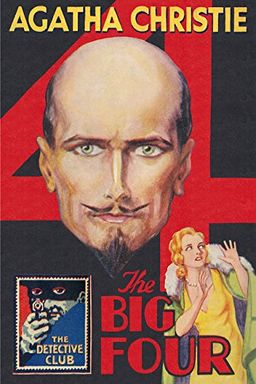 A mysterious man coated in dust collapses in Poirot's bedroom, clutching a sheet of paper with the number 4 scribbled on it. Poirot dives into an international mystery, risking his life to uncover the truth about 'Number Four'.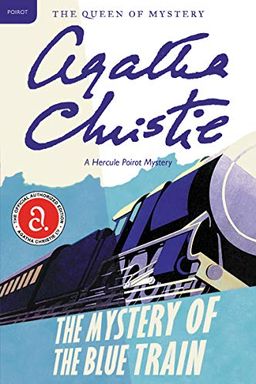 Embark on a thrilling journey aboard the night train to the French riviera in this mysterious tale. Follow the legendary detective, Hercule Poirot, as he unravels the perfect crime filled with passion, greed, and deceit. Will he be able to solve the case of the missing cursed jewel and the dead woman in her compartment? A classic Agatha Christie mystery not to be missed.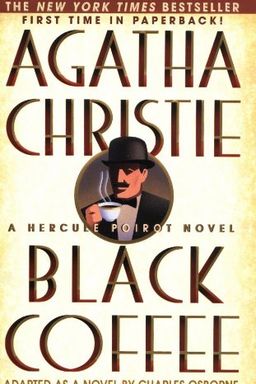 Book 7
#7
Black Coffee
A Hercule Poirot Novel (Hercule Poirot Mysteries)
This gripping mystery follows Hercule Poirot as he tries to solve a deadly case involving a stolen explosive formula. With family drama, love affairs, and suspicious visitors, Poirot must unravel a web of clues to catch the killer and prevent catastrophe.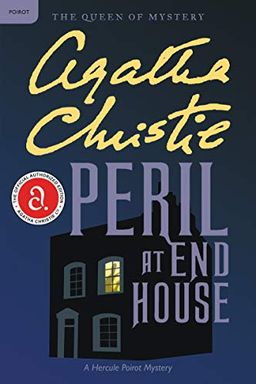 A young woman narrowly escapes a series of life-threatening accidents that Hercule Poirot suspects are more than mere coincidences. As he delves into the dark history of End House, the Belgian sleuth becomes increasingly certain that the killer will strike again. Will Nick Buckly survive this time? Find out in this gripping mystery by an acclaimed author.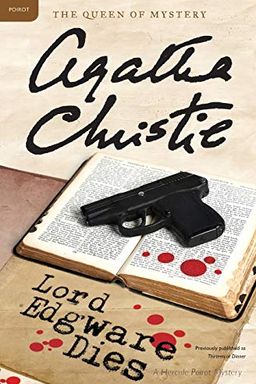 A gripping murder mystery novel by a renowned author that follows the investigation of the murder of a wealthy man. The detective on the case, Poirot, is faced with the challenge of solving the murder of a man whose wife had expressed her desire to "get rid of" him. What makes the puzzle even more complex is that Jane couldn't have killed her husband, as she was seen dining with friends at the same time. The story unravels as Poirot tries to uncover the motive and the truth behind this seemingly impossible crime.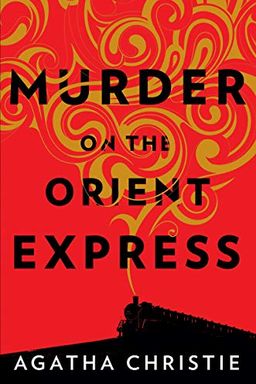 This classic mystery novel follows detective Hercule Poirot as he investigates a murder on the luxurious and snowbound Orient Express. With a locked compartment and a dozen stab wounds, Poirot must solve the case before the killer strikes again.
Death in the Clouds by Agatha Christie
The A. B. C. Murders by Agatha Christie
Murder in Mesopotamia by Agatha Christie
Cards on the Table by Agatha Christie
Dumb Witness by Agatha Christie
Death on the Nile by Agatha Christie
Dead Man's Mirror - a Hercule Poirot Short Story (Hercule Poirot) by Agatha Christie
Appointment with Death by Agatha Christie
Hercule Poirot's Christmas by Agatha Christie
The Regatta Mystery And Other Stories by Agatha Christie
Sad Cypress by Agatha Christie
One, Two, Buckle My Shoe by Agatha Christie
Evil Under the Sun by Agatha Christie
Five Little Pigs by Agatha Christie
The Hollow by Agatha Christie
The Labors of Hercules by Agatha Christie
Taken at the Flood by Agatha Christie
The Under Dog and Other Stories by Agatha Christie
Mrs. McGinty's Dead by Agatha Christie
After the Funeral by Agatha Christie
Hickory Dickory Dock by Agatha Christie
Dead Man's Folly by Agatha Christie
Cat Among the Pigeons by Agatha Christie
The Adventure of the Christmas Pudding - a Hercule Poirot Short Story by Agatha Christie
Double Sin and Other Stories by Agatha Christie
The Clocks by Agatha Christie
Third Girl by Agatha Christie
Hallowe'en Party by Agatha Christie
Elephants Can Remember by Agatha Christie
Poirot's Early Cases by Agatha Christie
Curtain by Agatha Christie
Problem at Pollensa Bay by Agatha Christie
The Harlequin Tea Set by Agatha Christie
While the Light Lasts by Agatha Christie