Inspector Banks Series
Inspector Banks books in order
Detective Chief Inspector Alan Banks is a policeman in Yorkshire (England).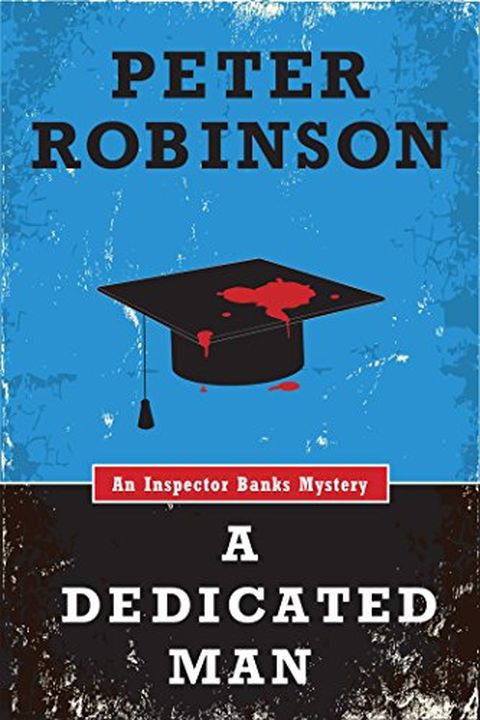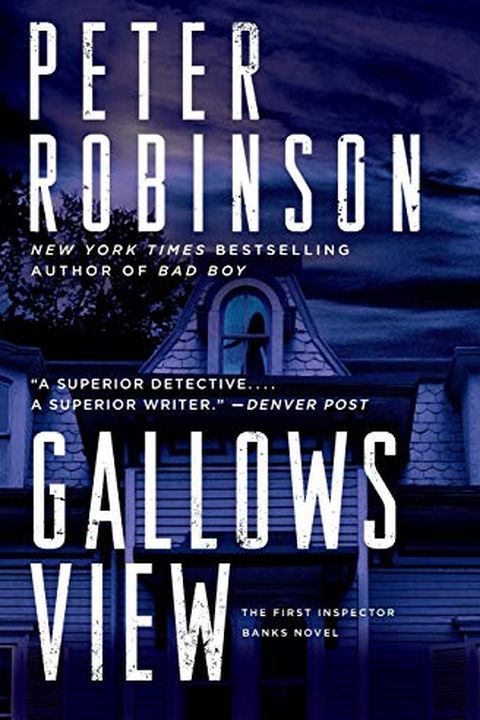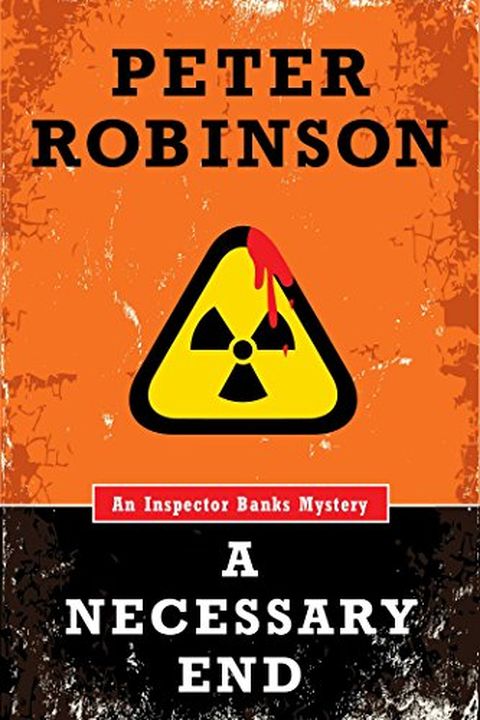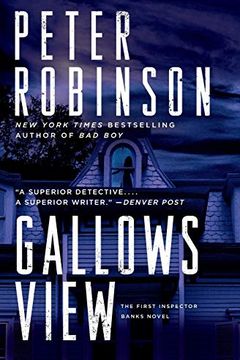 Book 1
#1
Gallows View
The First Inspector Banks Novel (Inspector Banks Novels)
"Join Chief Inspector Alan Banks in solving a string of crimes in the market town of Eastvale. Teaming up with the captivating psychologist Jenny Fuller, the two work together to uncover the person responsible for targeting the town's women. A thrilling tale of crime, passion, and attraction that will leave you on the edge of your seat."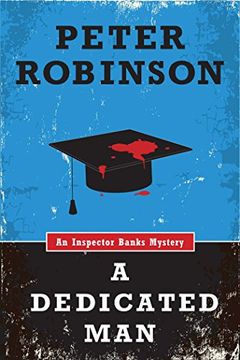 A Dedicated Man is a thrilling mystery novel about an admired local historian found dead in a village. With multiple suspects, including a slimy land-developer and a beautiful folk singer, Sally, a young actress, wants to solve the case herself. But danger lurks as Chief Inspector Alan Banks uncovers the village's dark secrets. This is the second novel in the critically acclaimed Inspector Banks Mystery Series.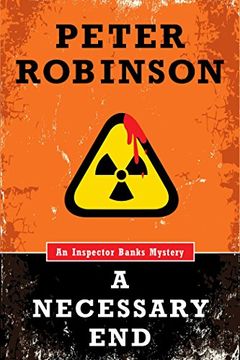 Book 3
#3
A Necessary End
An Inspector Banks Mystery (Inspector Banks series Book 3)
A Necessary End is a suspenseful crime novel from bestselling and award-winning author Peter Robinson. When a peaceful demonstration in Eastvale ends in murder, Chief Inspector Alan Banks must navigate professional jealousy and long-simmering hatreds to find the true killer before more deaths occur. Robinson expertly examines the human psyche and the deadly consequences of our weaknesses in this captivating read.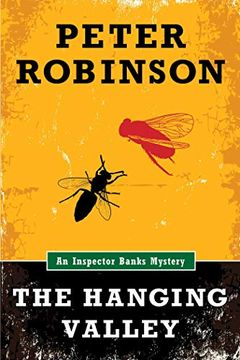 In the tranquil valley of Swainshead, a faceless body is found. But when Chief Inspector Alan Banks starts investigating, no one wants to talk. A past murder and a missing woman may be the key, but someone is slowing down the investigation. Banks takes matters into his own hands, tracking the killer across the Atlantic before it's too late. A thrilling mystery from the acclaimed Inspector Banks series.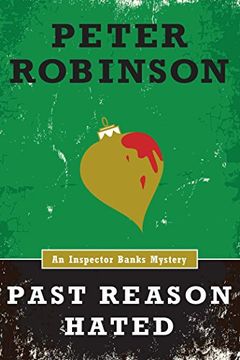 A holiday season murder in a peaceful Yorkshire village leaves Detective Constable Susan Gay and Chief Inspector Alan Banks searching for answers. With suspects including Caroline's lover's ex-husband, a feminist poet, and Caroline's own reclusive brother, unraveling her enigmatic past is no small task. The fifth installment in the critically acclaimed Inspector Banks Mystery Series.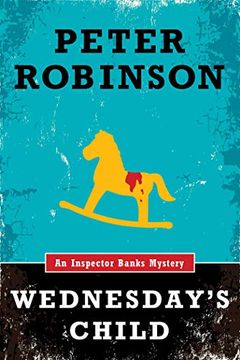 A welfare mother unknowingly hands her daughter over to kidnappers posing as social workers. Detective Chief Inspector Alan Banks investigates this chilling case in Wednesday's Child. Join him on a thrilling journey to uncover the truth and bring justice to little Gemma.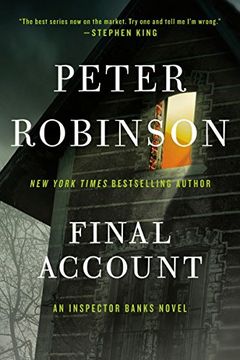 Experience a chilling crime scene as a police officer investigates the murder of a nondescript numbers cruncher. The victim's secret life reveals shocking truths that ignite a violent rage and unleash a police officer's dark passions. Don't miss this thrilling page-turner.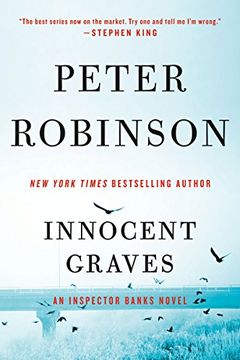 Book 8
#8
Innocent Graves
An Inspector Banks Novel (Inspector Banks series Book 8)
Innocent Graves delves into a tragic murder case that shakes a tight-knit community to its core. Dark secrets and accusations arise, leading to a devastating miscarriage of justice. Chief Inspector Alan Banks must remain diligent in his pursuit of the killer before the devil strikes again.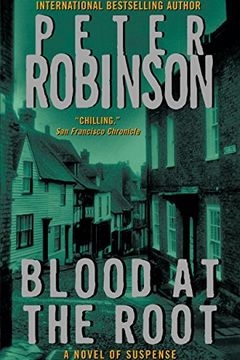 In Blood at the Root, Peter Robinson delivers a gripping Inspector Banks thriller that follows the investigation of a young man's murder in a small community. The victim's sordid secret life leads the detective down a twisting path of dark and complicated psychological complexities. This Edgar Award-winning author showcases his singular talent for suspense with a story that will leave readers wondering long after the last page.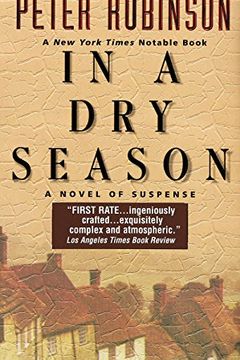 Book 10
#10
In A Dry Season
An Inspector Banks Novel (Inspector Banks series Book 10)
This gripping thriller by New York Times bestselling and Edgar Award-winning author Peter Robinson uncovers the secrets of a lost Yorkshire village that include murder. Detective Chief Inspector Banks must solve the case of a murdered young woman that has been cold for half a century. In a Dry Season is a powerful, suspenseful tale of past crimes and present evil.
Aftermath by Peter Robinson
Close To Home by Peter Robinson
Playing With Fire by Peter Robinson
Strange Affair by Peter Robinson
Piece Of My Heart by Peter Robinson
Friend Of The Devil by Peter Robinson
All the Colors of Darkness by Peter Robinson
Bad Boy by Peter Robinson
Watching the Dark by Peter Robinson
Children of the Revolution by Peter Robinson
Abattoir Blues by Peter Robinson
When the Music's Over by Peter Robinson
The Mechanical Devil by Kate Ellis
Careless Love by Peter Robinson
Many Rivers to Cross by Peter Robinson
Not Dark Yet by Peter Robinson