J.P. Beaumont Series
J.P. Beaumont books in order
J. P. Beaumont is a Seattle homicide detective. J. P. Beaumont and Joanna Brady are both featured in Books 16 and 19 mysteries.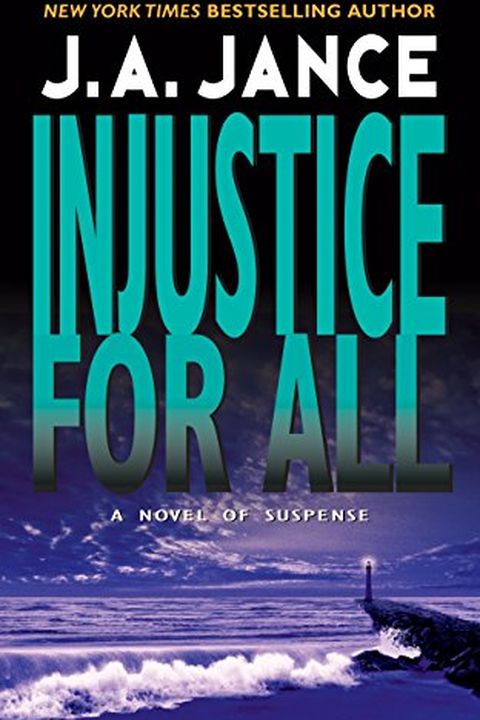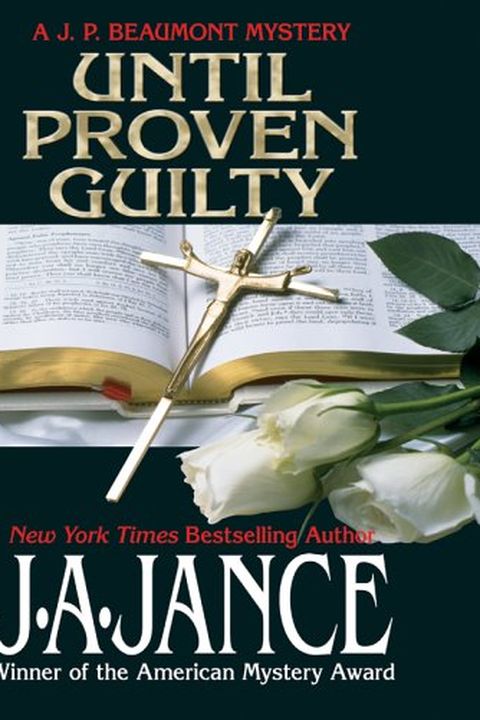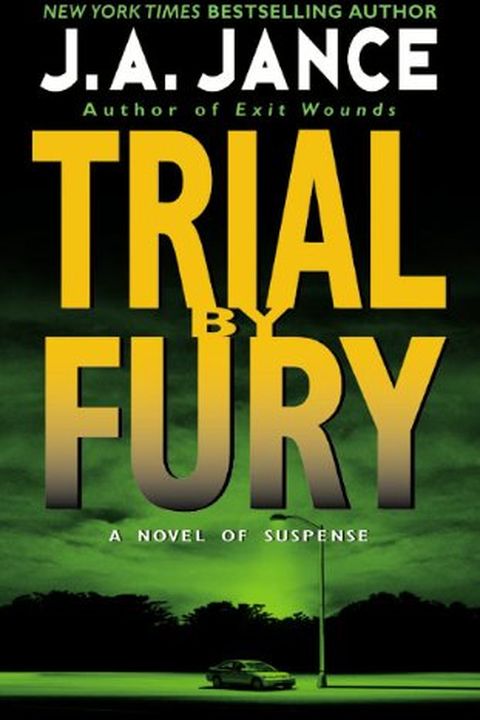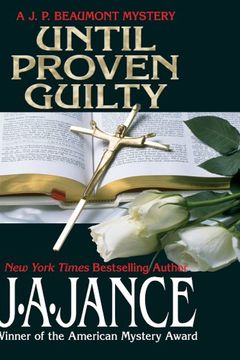 In "Until Proven Guilty," a young girl's tragic murder propels Seattle homicide detective J. P. Beaumont on a mission to bring her killer to justice. But the case leads him into a murky world of religious fanaticism and a dangerous obsession of his own. A gripping mystery that will keep you on the edge of your seat.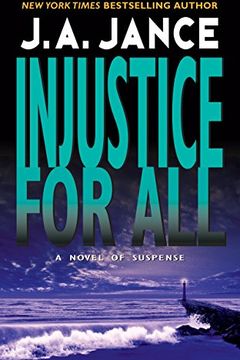 "Get drawn into a thrilling tale of murder, politics, and passion in this suspenseful novel. A homicide detective's vacation takes a dark turn when he becomes embroiled in a dangerous case involving a beautiful blonde and a murderer with an increasing obsession for bloodlust. Follow the twists and turns as you try to uncover the killer in this gripping page-turner."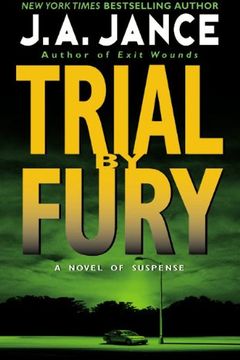 A gripping murder mystery set in Seattle, Trial By Fury follows Detective J.P. Beaumont as he investigates the brutal lynching of a high school coach. With dark secrets and a very pregnant widow left behind, the case is a powder keg waiting to detonate. As Beaumont follows the trail of passion and hate that led to the coach's death, he finds himself on the edge of danger, where the wrong kind of love can lead to the most terrible brand of justice.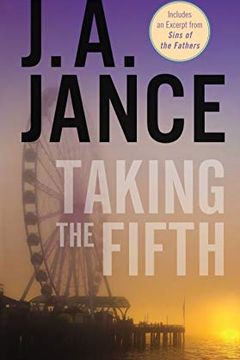 Seattle investigator J.P. Beaumont is plunged into a lethal cinematic nightmare after a gruesome, unusual murder. Experience the classic suspense of J.A. Jance in Taking the Fifth, hailed by The Chattanooga Times as "one of the best, if not the best" of her works. This Premium Plus edition is perfect for fans of Jance's Sheriff Joanna Brady series looking to discover another side of this incomparable author.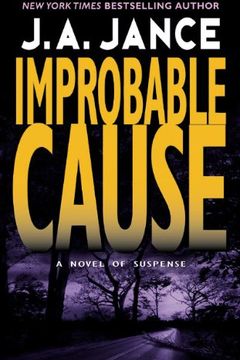 A dentist who enjoyed inflicting pain is murdered in his own chair, and the question is who finally reached the breaking point. The case includes sordid details of violent and horrific sexual abuse, which will be tough for any investigator to stomach. Seattle Homicide Detective J.P. Beaumont will uncover the true meaning of unrepentant evil.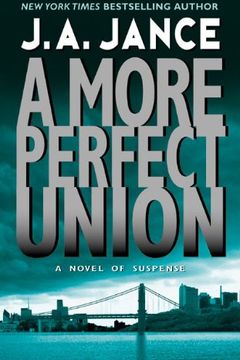 This captivating novel follows homicide detective J.P. Beaumont as he investigates a shocking case involving a fatal fall from an unfinished Seattle skyscraper. As he unravels the secrets of a powerful union, he discovers more death and even darker truths. The suspenseful plot is sure to keep readers at the edge of their seats until the very end.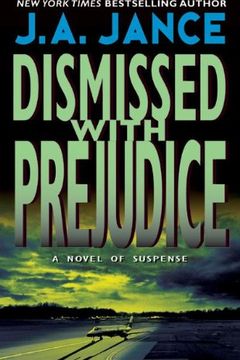 This classic tale of suspense by a top ten New York Times bestselling author features Seattle detective J.P. Beaumont on a desperate race to track down a twisted killer. The victim is a Japanese businessman who appeared to commit seppuku, the ancient art of Samurai suicide, but something doesn't add up. Detective Beaumont suspects foul play and sets out to find the real killer.
A thrilling tale of deceit and sudden death, Minor In Possession tells the story of detective J.P. Beaumont who finds himself rooming with teenage drug dealer Joey Rothman at a rehab ranch in Arizona. When Joey is murdered with a bullet from Beaumont's gun, Beau becomes the scapegoat in a terrifying conspiracy that threatens both his freedom and his life. From the bestselling author of Long Time Gone, this gripping novel will keep you on the edge of your seat until the very end.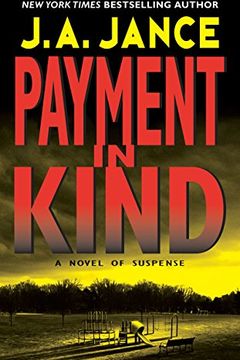 This gripping crime novel follows Detective J.P. Beaumont as he investigates a double murder in a school district building. The prime suspect, Pete Kelsey, denies involvement despite his slain spouse's reputation for infidelity. But Beaumont senses that there's more to the story, and as he delves deeper, he discovers a dangerous secret that could be even more deadly than the murders themselves.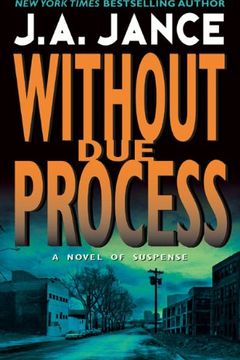 A New York Times bestselling mystery author brings us another page-turner featuring detective J.P. Beaumont, who races to save a young child from a brutal murderer. When a well-respected police officer and his family are brutally murdered, detectives discover a five-year-old boy who escaped the attacker. As rumors spread about the victim's supposed dirty past, Beaumont takes a personal interest in protecting the young witness, even if it means risking his own life on dangerous streets. Get ready for an unforgettable thriller that will keep you on the edge of your seat.
Lying In Wait by J. A. Jance
Name Withheld by J. A. Jance
Breach Of Duty by J. A. Jance
Birds Of Prey by J. A. Jance
Partner In Crime by J. A. Jance
Long Time Gone by J. A. Jance
Justice Denied by J. A. Jance
Fire And Ice by J. A. Jance
Betrayal Of Trust by J. A. Jance
Second Watch by J. A. Jance
Dance of the Bones by J. A. Jance
Proof of Life by J. A Jance
Sins of the Fathers by J. A. Jance
Nothing to Lose by J. A. Jance