Jack Ryan, Jr. Series
Jack Ryan, Jr. books in order
Books featuring Jack Ryan, Jr.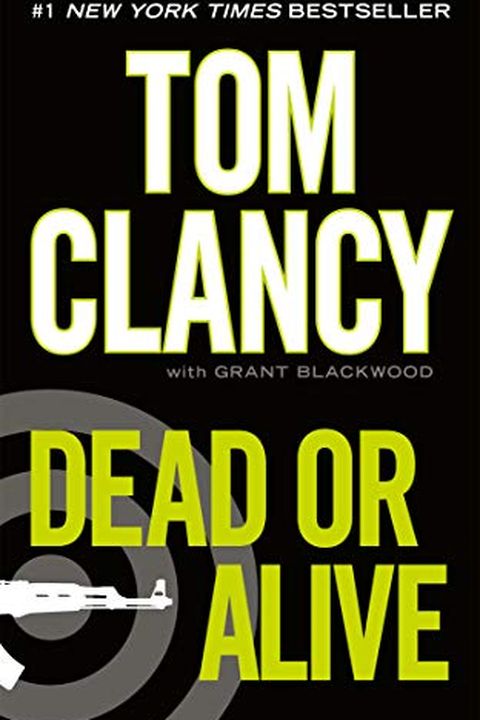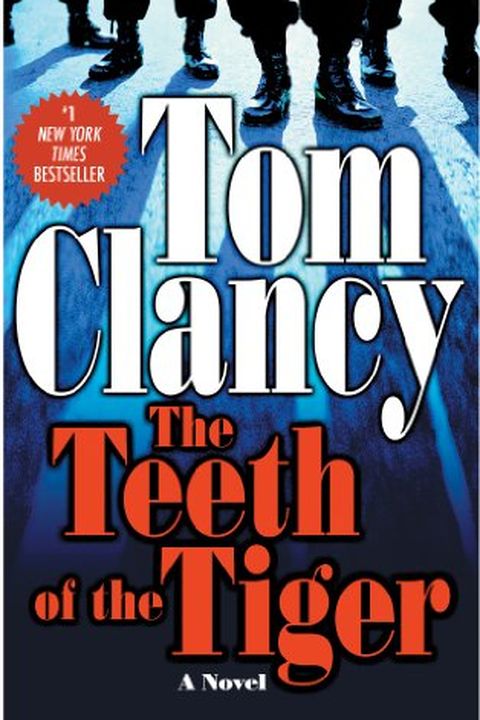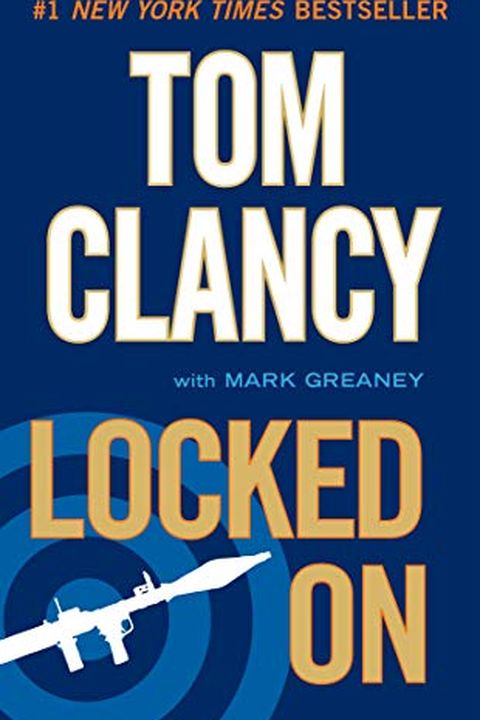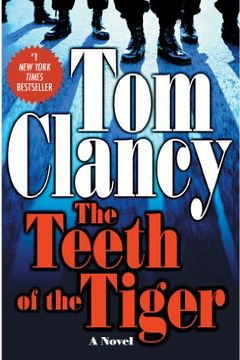 This thrilling novel takes readers into a world of global terrorism, where the old rules no longer apply. A secretive organization, known as "the Campus," is on a mission to identify and deal with terrorist threats. Three promising young men, including Jack Ryan Jr., are recruited to join the Campus and take on dangerous assignments. But as they delve deeper into the world of terrorism, they quickly realize that the stakes are higher than they ever imagined. With explosive action and heart-pumping suspense, this book is a must-read for fans of the genre.
"Dead or Alive" is a heart-racing, New York Times bestselling thriller that introduces readers to The Campus, a secret organization created to eliminate terrorists and those who protect them. When covert intelligence expert Jack Ryan Jr. and The Campus come up against a sadistic killer known as the Emir, they embark on a global manhunt that will take them into the shadowy world of political gamesmanship and back onto U.S. soil. With nonstop military action and international intrigue, this is a must-read for fans of the genre.
A political campaign, a treacherous opponent, and a shadowy organization hunting down a team of intelligence agents. Jack Ryan, Jr., 'Ding' Chavez, and other members of a top-secret agency must navigate a dangerous world to uncover the truth behind a Pakistani military officer's meeting with Dagestani terrorists. Meanwhile, Ryan's closest comrade, John Clark, fights against charges brought forward by Ryan's opponent. This high-stakes plot reaches a desperate struggle that ultimately affects the fate of the world.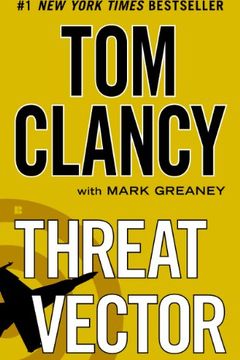 "The world is on the brink of war as China threatens to invade Taiwan and their cyberwarfare experts launch a devastating attack on American infrastructure. With the stakes higher than ever, Jack Ryan and his colleagues at the Campus may be the only hope to thwart the dangerous ambitions of General Su Ke Qiang. But someone knows about their off-the-books intelligence agency and threatens to blow their cover sky high. It's a deadly new combat arena that's every bit as intense as any before it."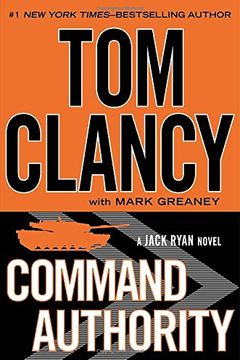 Command Authority is an exhilarating political thriller that explores the shadowy world of covert operations. After discovering the existence of a KGB assassin, code-named Zenith, decades ago, President Jack Ryan, Sr. has been haunted by his inability to find the killer. Now, a new strongman has emerged in Russia, intending to restore the country to its former might, and he'll eliminate anyone who stands in his way. When an old friend of the Ryans is poisoned, Jack Ryan, Jr. and his team must enter an international conflict that spans over thirty years to finish what his father started.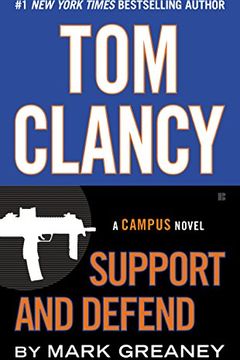 In this action-packed novel, follow Dominic Caruso, nephew of President Jack Ryan, as he tries to stop America's secrets from falling into enemy hands. As a top secret FBI agent and operator for The Campus, Caruso is faced with the deadliest challenge of his career when a friend becomes a wanted fugitive on the run with a microdrive containing sensitive information. With the CIA, Russians and terrorist groups hot on his trail, Caruso must succeed in retrieving the drive without the aid of his Campus colleagues. Written by Tom Clancy's longtime coauthor, this novel is sure to keep you on the edge of your seat.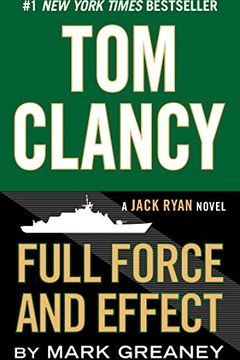 An international crisis unfolds in this heart-pounding thriller as North Korea's nuclear ambitions and newfound wealth threaten global security. When a North Korean ICBM crashes into the Sea of Japan, President Jack Ryan must act quickly to prevent a devastating attack on the United States. But time is running out as a young, untested dictator seeks to prove his strength on the world stage. With the help of his son and fellow Campus agents, Ryan must unravel a complex web of deceit and danger to stop a deadly plan to eliminate the US President.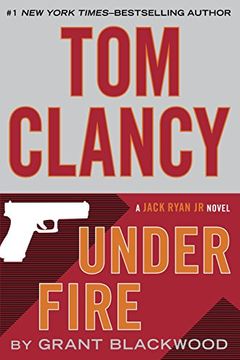 Under Fire is a thrilling espionage novel that follows Jack Ryan Jr. on a mission to uncover the truth behind his friend Seth's disappearance. From Iran to Russia, Jack is pulled into a web of intrigue and betrayal where nobody is who they seem. With the clock ticking, he must determine who he can trust before it's too late. Will his loyalty lie with his friend or with America?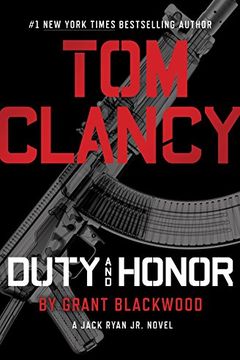 More information to be announced soon on this forthcoming title from Penguin USA....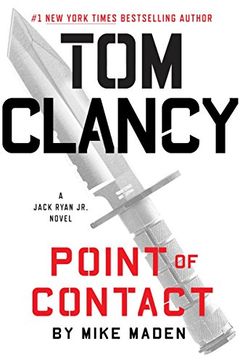 "Point of Contact" is a thrilling novel about secrecy and survival. When defense contractor Weston Rhodes needs help investigating a company's financial books, he turns to Hendley Associates, an intelligence agency disguised as a financial analysis firm. Rhodes requests that two specific analysts, Jack Ryan Jr. and Paul Brown, help him. Initially, Ryan and Brown both resist, but they end up embarking on a perilous journey that leads them to a global catastrophe. Will they be able to stop it in time?
Tom Clancy Oath of Office by Marc Cameron
Tom Clancy Firing Point by Mike Maden
Tom Clancy Enemy Contact by Mike Maden
Tom Clancy Target Acquired by Don Bentley