No. 1 Ladies' Detective Agency Series
No. 1 Ladies' Detective Agency books in order
Featuring Precious Ramotswe – Botswana's leading, and only, female private detective.Note: Precious Ramotswe's Very First Cases is a children's book series featuring young Precious Ramotswe. BBC Afternoon Drama: The No. 1 Ladies' Detective Agency Series is a radio drama based on the series.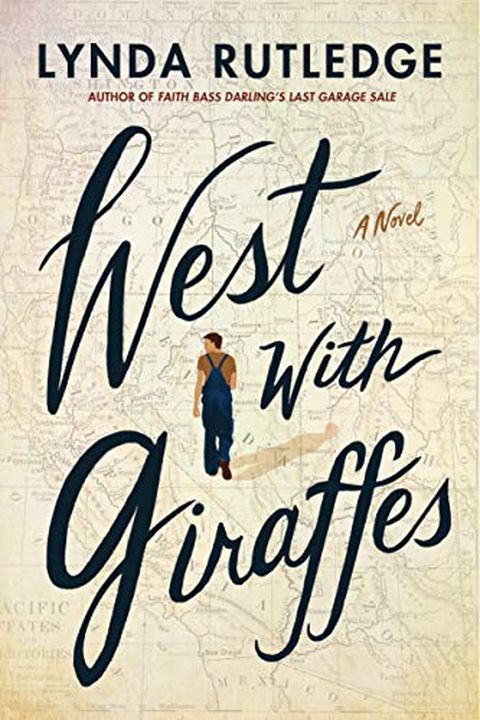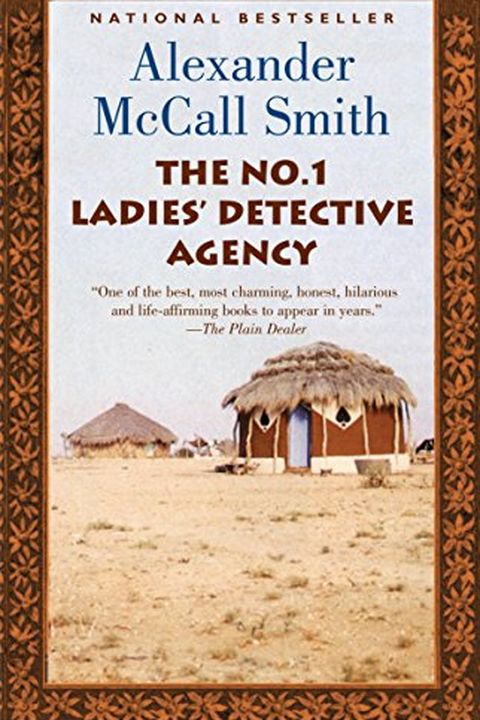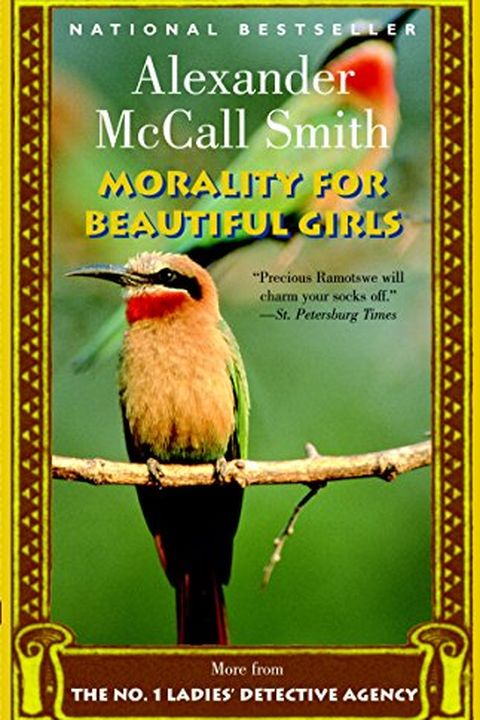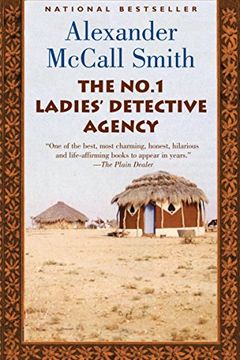 A captivating novel about Precious Ramotswe, Botswana's only female detective, who takes on a series of cases involving a missing husband, con man, and wayward daughter. However, it's the case of a missing eleven-year-old boy, possibly taken by witch doctors, that not only tugs at Ramotswe's heartstrings but also places her in peril.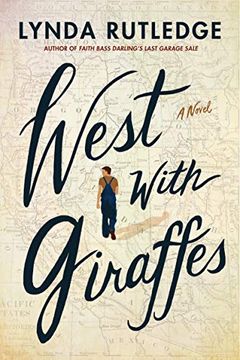 Embark on an unforgettable road trip with a young man named Woodrow as he transports two giraffes from the east coast to the San Diego Zoo in the midst of the Great Depression. This emotional and inspiring novel is set against the backdrop of a world on the brink of war and explores the power of wonder and the bonds we form with animals. Based on a true story, West with Giraffes seamlessly blends fact and fiction to create a captivating coming-of-age tale that will leave you on the edge of your seat.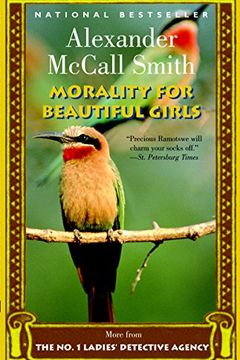 In this charming series, the No. 1 Ladies' Detective Agency's founder and owner, Precious Ramotswe, navigates her cases and personal life with wisdom and good humor - not to mention help from her loyal assistant, Grace Makutsi, and the occasional cup of tea. In Morality for Beautiful Girls, she investigates the alleged poisoning of an important government official's brother and the moral character of finalists in the Miss Botswana pageant. However, financial woes plague her detective agency, and her fiancé's trustworthy exterior may hide a complicated past.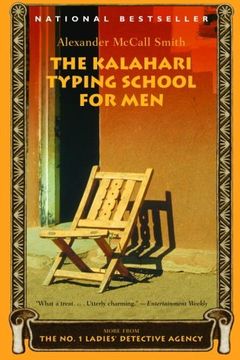 A masterful detective, Precious Ramotswe, leads Botswana's best agency in this charming and bestselling series. The Kalahari Typing School for Men is the fourth book in the No. 1 Ladies' Detective Agency series, where Mma Ramotswe uses her wisdom and humor to navigate cases and personal life obstacles. Despite her business being successful, she faces challenges such as a rivalry agency and her assistant's wish for a husband. Mma Ramotswe's uncanny insight and good heart will guide her through it all in this heartwarming tale.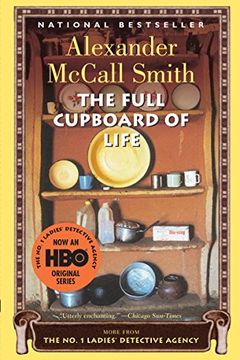 Enjoy the delightful continuation of Mma Ramotswe's engagement and her cases as she tackles a frightening request from a pushy matron and embarks on an investigation into suitors for a wealthy lady. With her intuition and charm, Mma Ramotswe navigates weighty matters of love, family, and money with ease, making for a charming and engaging read.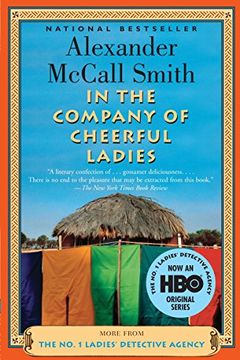 Follow Botswana's premier lady detective, Precious Ramotswe, as she navigates both her cases and personal life alongside her loyal associate, Grace Makutsi, with wisdom, good humor, and a cup of tea. In the sixth book of the best-selling No. 1 Ladies' Detective Agency series, Precious discovers an intruder and an unexplained pumpkin on her porch, while Grace takes up dance lessons with a man who has two left feet. Amid their usual workloads, Mma Ramotswe faces a surprising visitor, forcing her to confront a difficult secret from her past.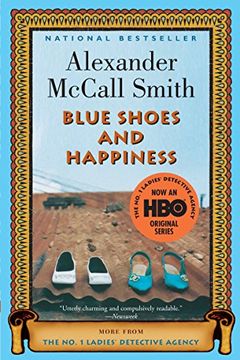 Follow the exciting adventures of Precious Ramotswe and Grace Makutsi, the fearless heroines of The No. 1 Ladies' Detective Agency. They face new challenges including a cobra in Ramotswe's office, faulty blood-pressure readings at a local clinic, and a curt new advice columnist. While they tackle these cases, Makutsi's relationship troubles loom in the background. Join these charming characters in their pursuit of contentment, happiness, and enough tea to smooth over life's bumps.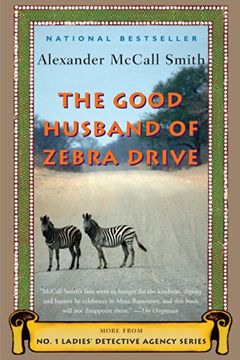 Join Botswana's premier lady detective and her loyal assistant as they navigate their cases and personal lives with wit and humor in the No. 1 Ladies' Detective Agency series. In the eighth book, Precious Ramotswe is tasked with investigating a series of unexpected deaths at Mochudi's hospital while dealing with other tricky mysteries and changes in her agency. Full of charm, wisdom, and undying love for her country, Precious Ramotswe is back and ready to solve another case.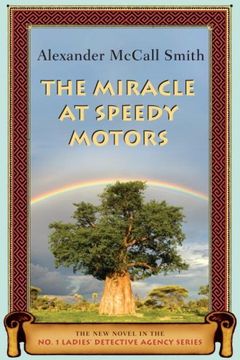 A heartwarming story set in the beautiful Botswana, where Mma Ramotswe helps a woman find her family despite not knowing her real name. Alongside this, Mma Makutsi receives a new bed causing a few restless nights, and Mr. Matekoni falls for a doctor's miracle cure for his daughter. Precious Ramotswe navigates these challenges with her usual compassion and kindness, all while enjoying a cup of red bush tea.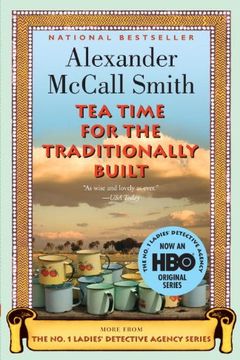 Follow Botswana's premier lady detective, Precious Ramotswe, as she navigates personal and professional problems with humor and wisdom in this latest installment of the bestselling No. 1 Ladies' Detective Agency series. From the potential demise of her trusty van to her assistant's nemesis reappearing, to solving the mystery surrounding a local football club's losing streak, Precious Ramotswe is on the case. Fans of the series will not be disappointed.
The Saturday Big Tent Wedding Party by Alexander McCall Smith
The Limpopo Academy of Private Detection by Alexander McCall Smith
The Minor Adjustment Beauty Salon by Alexander McCall Smith
The Handsome Man's De Luxe Café by Alexander McCall Smith
The Woman Who Walked in Sunshine by Alexander McCall Smith
Precious and Grace by Alexander McCall Smith
The House of Unexpected Sisters by Alexander McCall Smith
The Colors of All the Cattle. by Alexander McCall Smith
In the Land of Long Lost Friends by Alexander McCall Smith
How to Raise an Elephant by Alexander McCall Smith
The Joy and Light Bus Company by Alexander McCall Smith