Soul Eater Manga
Maka is a weapon meister, determined to turn her partner, a living scythe named Soul Eater, into a powerful death scythe - the ultimate weapon of Death himself! Charged with the task of collecting and devouring the tainted souls of ninety-nine humans and one witch, Maka and her fellow meisters strive to master their weapons as they face off against the bizarre and dangerous minions of the underworld. But the meisters' own personal quirks may prove a bigger obstacle than any sultry enchantress!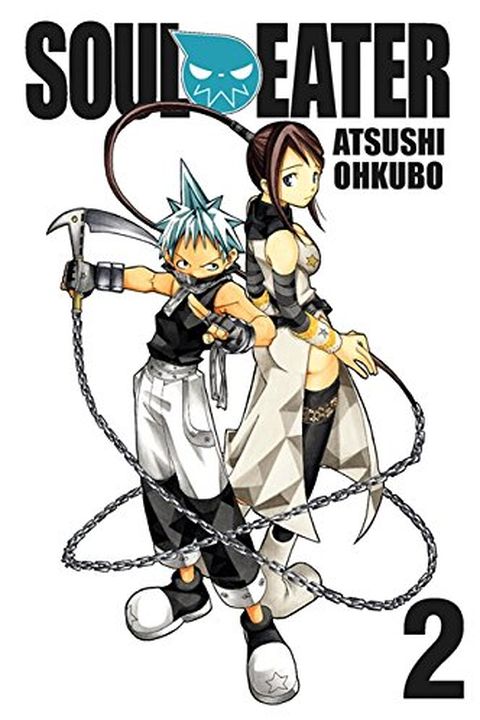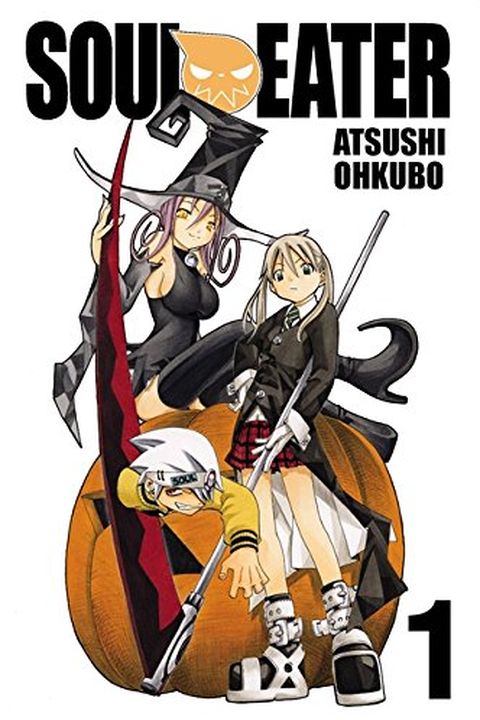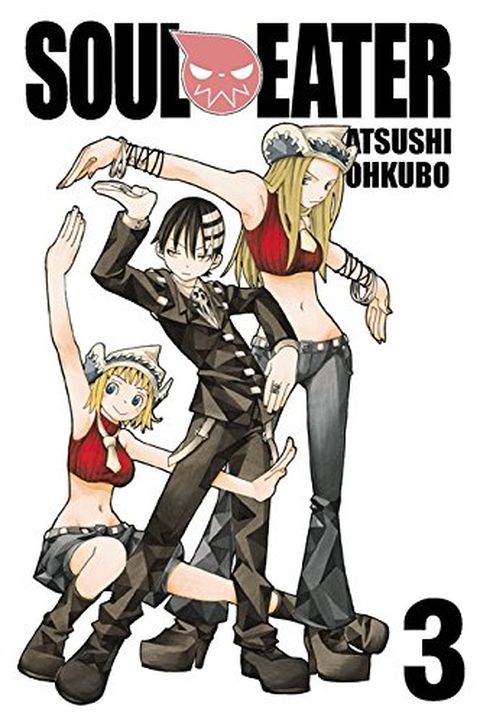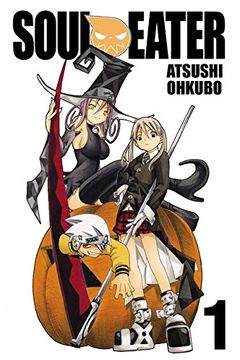 In Soul Eater, Vol. 1, Maka and her living scythe partner, Soul Eater, aim to become the ultimate weapon of Death by collecting and devouring the tainted souls of 99 humans and one witch. Together with their fellow meisters, they must overcome bizarre and dangerous minions of the underworld while tackling their own personal quirks. Get lost in this thrilling manga series full of action, adventure, and supernatural twists.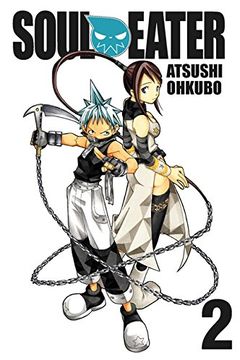 This action-packed volume follows Soul and Maka's confrontation with the formidable Dr. Franken Stein during a remedial assignment. With his massive soul dwarfing them all, can Maka muster the strength to face Stein in battle, or will despair be her downfall?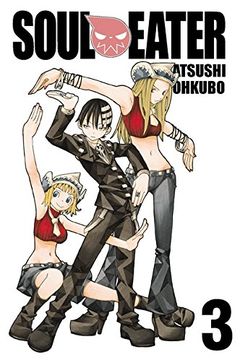 This action-packed manga follows Tsubaki and Black*Star as they take on their toughest mission yet: battling the Uncanny Sword Masamune, who is on the brink of becoming a Kishin. But this battle also holds personal significance for Tsubaki, as the target is her own brother who is consumed by jealousy. Tsubaki must find the strength to overcome her brother before she too is sucked into the darkness.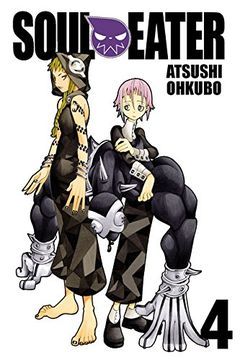 Join Maka and Soul as they work with Doctor Stein to become stronger and resonate better. But what happens when Soul's nightmares start to affect their training? Will they be able to come together and fight danger on their next mission? Find out in this gripping volume of the popular Soul Eater series.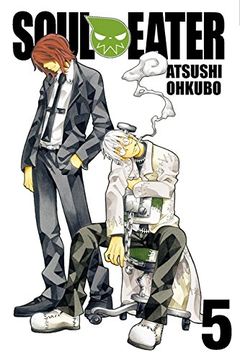 This thrilling manga follows the adventure of meisters and weapons at DWMA's anniversary celebration, where they are trapped by a powerful witch, Medusa. She seeks to awaken the First Kishin, and it's up to the few meisters who've escaped to stop her. Can they prevent the madness from being unleashed? Find out in this action-packed volume.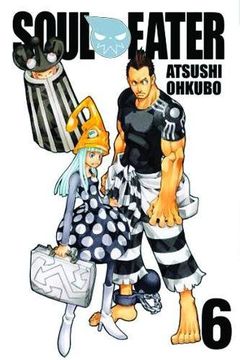 Soul Eater Vol. 06 follows Death the Kid and Black*Star as they try to stop the Black Blood and prevent the revival of the First Kishin. Meanwhile, Maka risks everything to reach Crona's soul, even if it means slipping into madness. Will she find Crona in time or succumb to madness herself? A thrilling and suspenseful addition to the Soul Eater series.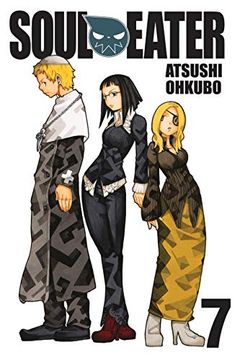 In Soul Eater, Vol. 7, world-class weapons come together to defeat a powerful kishin and his madness. Meanwhile, the students at DWMA try to go back to their routines, but Crona's adjustments as a new student prove to be a challenge. Get ready for an epic battle and thrilling plot twists.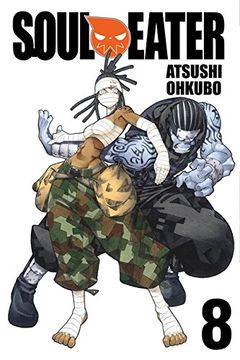 This manga dives into the action-packed world of Soul Eater, where a group of students must defeat evil organizations and their demonic tools. In this volume, the students succeed in stopping Arachnophobia's plans but must now deal with the consequences of keeping the blueprints for the dangerous tool hidden. With twists and turns, this manga is sure to keep readers on the edge of their seats.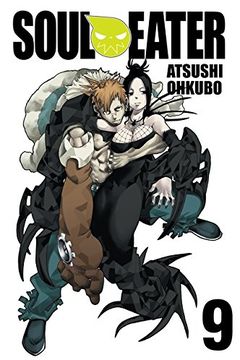 This thrilling installment in the popular manga series Soul Eater sees Crona struggling with divided loyalties as Medusa seeks to outdo her sister for Eibon's demon tools. Meanwhile, Maka, Black*Star, and Kid push even harder in their training to become a stronger team to face the growing Kishin madness. But with internal tensions brewing, can they come together in time to take on their next mission against the formidable Arachnophobia?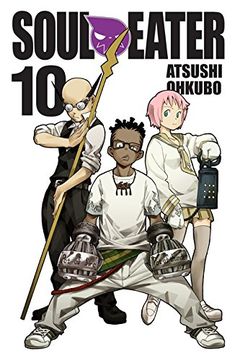 In the newest volume of this thrilling manga series, three heroes must enter a dangerous magnetic field in search of a powerful demon tool. With their lives on the line and time running out, can they defeat their enemy and emerge victorious?
Soul Eater, Vol. 12 by Atsushi Ohkubo
Soul Eater, Vol. 18 by Atsushi Ohkubo
Soul Eater, Vol. 21 by Atsushi Ōkubo
Soul Eater Vol. 23 by Atsushi Ohkubo
Soul Eater Vol. 24 by Atsushi Ohkubo
Soul Eater, Vol. 25 by Atsushi Ohkubo