Temperance Brennan Series
Temperance Brennan books in order
Dr. Temperance "Tempe" Brennan is a forensic anthropologist, who investigates human remains at crime scenes where the flesh is too degraded for a coroner to obtain evidence (victims of arson, mutilation, advanced decomposition, etc.). Tempe is first introduced in Déjà Dead. She is a native of the Carolinas and one of only fifty board-certified fore…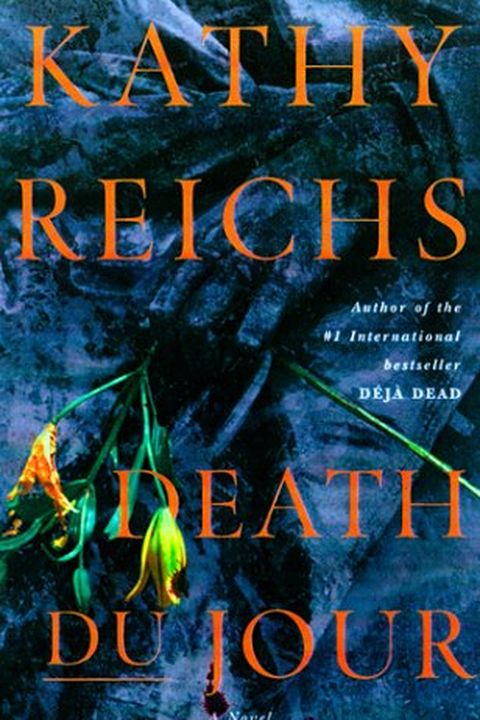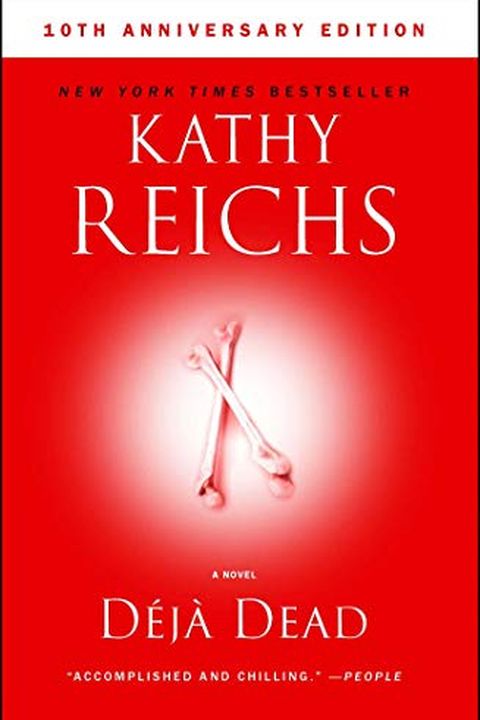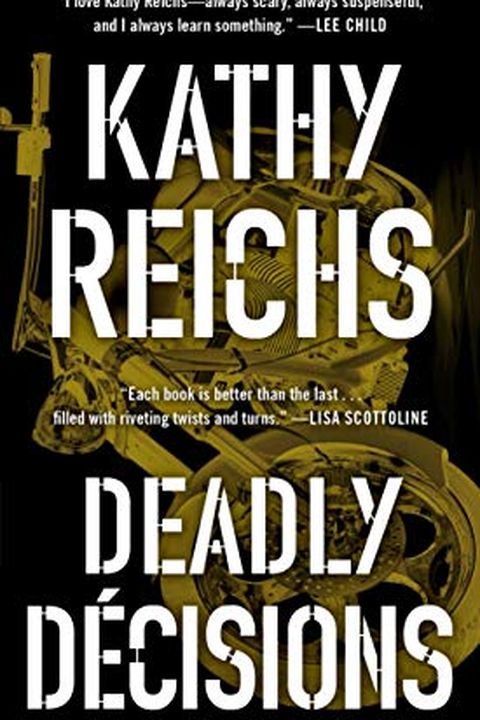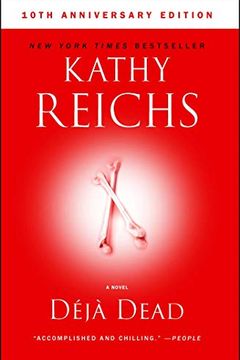 Book 1
#1
Deja Dead
10th Anniversary Edition (1) (A Temperance Brennan Novel)
A gripping crime novel about a forensic anthropologist named Temperance Brennan who delves into a disturbing murder case in Quebec. She discovers a pattern that leads her on a dangerous pursuit for a killer, putting her loved ones at risk.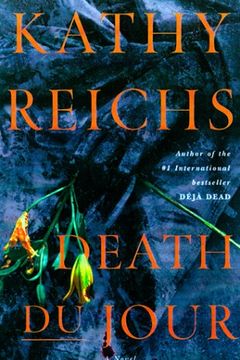 A forensic anthropologist digs for a corpse of a candidate for sainthood in Montreal, but finds a strange coffin that reveals a puzzling mystery. Meanwhile, a burning chalet with scorched and twisted bodies leads to an investigation with an enigmatic professor, a mysterious commune, and a primate colony on a Carolina island. Combining historical intrigue and modern-day mystery, this thrilling tale will keep you on your toes.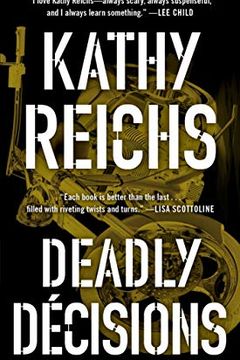 This gripping book tells the story of Tempe Brennan, a forensic anthropologist who investigates two shocking deaths that take her from Montreal to North Carolina. In her quest to solve the case, she delves deep into the world of outlaw motorcycle gangs, where danger lurks at every turn. With high stakes and thrilling suspense, this book is sure to keep readers on the edge of their seats.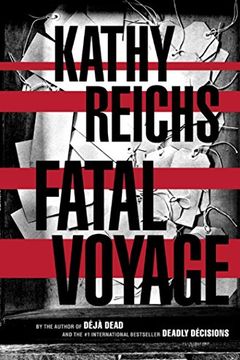 This thrilling novel follows forensic anthropologist Temperance Brennan as she investigates a fatal airliner crash in the mountains of western North Carolina. With devastating carnage and puzzling evidence, she works with colleagues from various agencies to uncover the truth behind the tragedy. Written by a world-class forensic anthropologist, this multilayered tale of deceit and depravity will leave readers on the edge of their seats.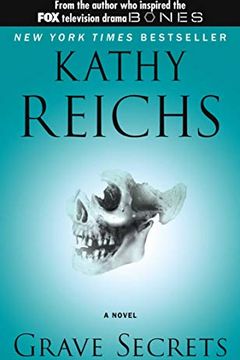 Unearth the truth behind decades-old mass murder, fetal tissue black marketeering, and a contemporary homicide in this bone-chilling novel by esteemed forensic anthropologist Kathy Reichs. When forensic anthropologist Dr. Temperance Brennan unearths the victims of the 1982 Chupan Ya massacre, she stumbles upon something heartbreaking: the bodies of children buried in a cold, damp pit. But her mission to help families identify and bury their loved ones takes an unexpected turn when her colleagues come under attack, and she's called upon to help solve the case of four missing women, including the Canadian ambassador's daughter. Blending cutting-edge science, gripping intrigue, and the brutal reality of violence, Grave Secrets will leave readers hooked from beginning to end.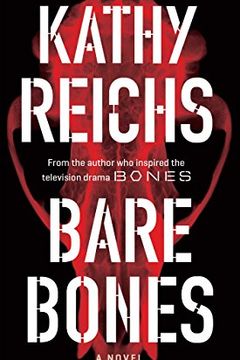 Book 6
#6
Bare Bones
A Novel (Temperance Brennan Book 6)
"Cutting-edge forensics meet gripping suspense in this summer thriller. Dr. Temperance Brennan, forensic anthropologist, plans a romantic vacation until bones start appearing. From charred remains of a newborn to mysterious black substance covering burned bodies, Tempe must use her expertise to solve a haunting case. With someone following her every move, will she uncover the truth in time? New York Times bestselling author Kathy Reichs delivers another heart-racing crime novel with Bare Bones."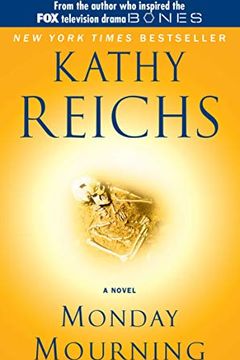 A forensic anthropologist, Temperance Brennan, is called to testify at a murder trial in Montreal but instead finds herself investigating the remains of three young women found in the basement of a pizza parlor. Despite a skeptical detective, she discovers that the bones are recent and tied to a web of evil that puts her in danger. Monday Mourning is a thrilling forensic mystery from the renowned author Kathy Reichs.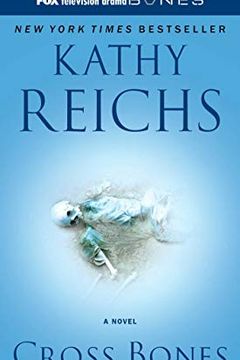 A forensic anthropologist, Tempe Brennan, investigates the death of an Orthodox Jewish man in Montreal which ultimately leads her on a global trail and an ancient biblical mystery surrounding the last resting place of Christ. Teaming up with Detective Andrew Ryan and biblical archaeologist Jake Drum, Tempe must use all her skills as a forensic scientist to uncover an elaborate conspiracy, while avoiding danger at every turn. Cross Bones is a gripping, lightning-paced thriller from bestselling author Kathy Reichs, filled with intricate plot twists, riveting forensic details and a controversial mystery that could rewrite history.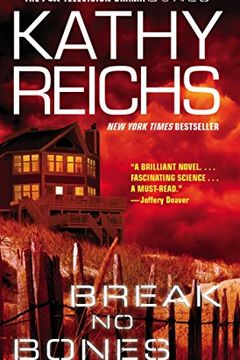 A thrilling crime novel set in Charleston, South Carolina, where a sophisticated trade in body parts is uncovered. When Tempe, an archaeologist, discovers a fresh skeleton among ancient bones, she joins forces with the local coroner to solve the case. As the body count rises, Tempe navigates a complicated love life and follows clues to a free street clinic with suspicious staff and a charismatic televangelist donor. Break No Bones is a smart, taut thriller that keeps readers on the edge of their seats until the last page.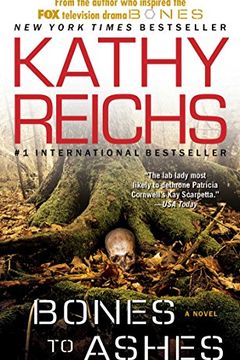 This gripping novel follows forensic anthropologist Temperance Brennan as she uncovers a young girl's skeleton in Acadia, Canada - potentially linked to the disappearance of her childhood friend, Evangeline. As memories flood back, Tempe must unravel the meaning behind the strange skeletal lesions found on the bones of the girl while Ryan investigates a series of cold cases, leading them both down a dangerous path.
206 Bones by Kathy Reichs
Spider Bones by Kathy Reichs
Flash and Bones by Kathy Reichs
Bones Are Forever by Kathy Reichs
Bones of the Lost by Kathy Reichs
Bones Never Lie by Kathy Reichs
Speaking in Bones by Kathy Reichs
A Conspiracy of Bones by Kathy Reichs
The Bone Code by Kathy Reichs