Alan Furst Books
Alan Furst is widely recognized as the current master of the historical spy novel. Born in New York, he has lived for long periods in France, especially Paris. He now lives on Long Island.Night Soldiers novels* Night Soldiers (1988)* Dark Star (1991)* The Polish Officer (1995)* The World at Night (1996)* Red Gold (1999)* Kingdom of Shadows (2000)* Blood of Victory (2003)* Dark Voyage (2004)* The Foreign Correspondent (2006)* The Spies of Warsaw (2008)* Spies of the Balkans (2010)* Mission to Paris (2012)* Midnight in Europe (2013)Stand-alone novels* Your day in the barrel (1976)* The Paris drop (1980)* The Caribbean Account (1981)* Shadow Trade (1983)For more information, see Wikipedia.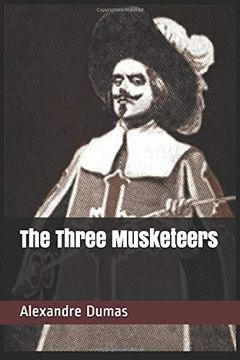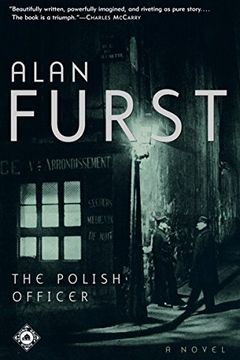 September 1939. As Warsaw falls to Hitler's Wehrmacht, Captain Alexander de Milja is recruited by the intelligence service of the Polish underground. His mission: to transport the national gold reserve to safety, hidden on a refugee train to Bucharest. Then, in the back alleys and black-market bistros of Paris, in the tenements of Warsaw, with part...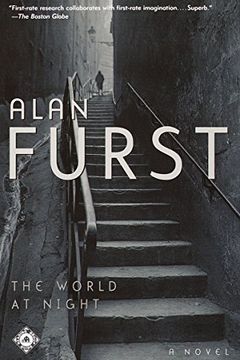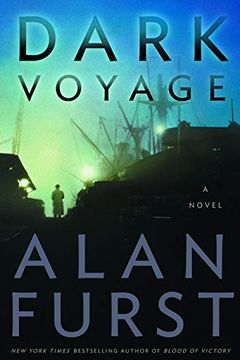 Set in May 1941 Dark Voyage is taut with suspense and pounding with battle scenes; it is authentic, powerful, and brilliant."In the first nineteen months of European war, from September 1939 to March of 1941, the island nation of Britain and her allies lost, to U-boat, air, and sea attack, to mines and maritime disaster, one thousand five hundred a...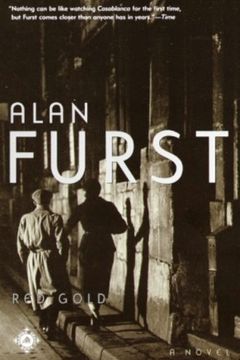 If you enjoy mysteries set against the rich background of World War II Europe (Philip Kerr's Berlin Noir trilogy and the fine French series by J. Robert Janes are prime examples), you should also know about Alan Furst. He began by writing such excellent, original books as Dark Star and Night Soldiers, all set in Eastern Europe. The locale then move...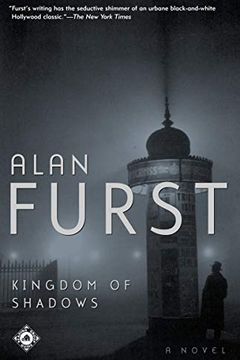 Kingdom of Shadows
A Novel (Night Soldiers Book 6)
Alan Furst
-
2001-03-13

(first published in 2000)
In spymaster Alan Furst's most electrifying thriller to date, Hungarian aristocrat Nicholas Morath becomes embroiled in a daring and perilous effort to halt the Nazi war machine in eastern Europe.In spymaster Alan Furst's most electrifying thriller to date, Hungarian aristocrat Nicholas Morath — a hugely charismatic hero — becomes embroiled in a da...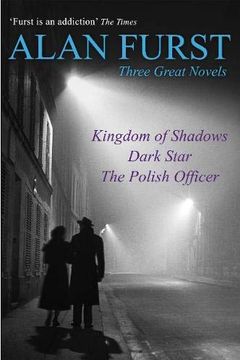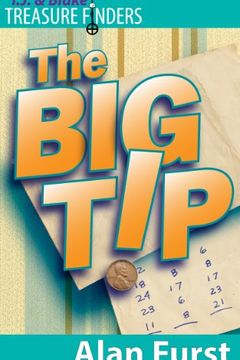 When T.J. and Blake open their new Treasure Finder business they did not expect the adventure that awaited them. Millie knows there is something hidden in Acadia that is meant only for her but she does not know how to find it. She calls the Treasure Finders. The insidious Matthew is blinded by his greed and sets out to get the treasure before T.J. ...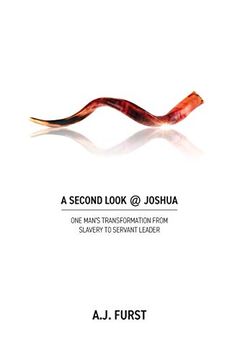 During the unparalleled days of the emancipation of the Hebrews from slavery a young man was being prepared for a historic role. Born under the oppressive whip of Egyptian taskmasters, Joshua the son of Nun steps onto the stage of history a virtual unknown. Chosen by Moses to be at his side, he learns from the iconic leader lessons that are still r...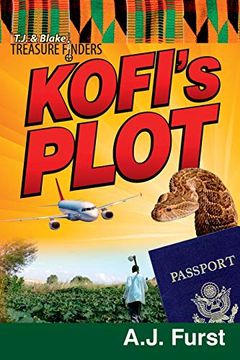 Give Peas a Chance by Alan Furst
T.J. & Blake Treasure Finders ? The Big Tip by Alan Furst
Blood of Victory by Alan Furst
Night Soldiers by Alan Furst
The Spies of Warsaw by Alan Furst
Spies of the Balkans by Alan Furst
The Foreign Correspondent by Alan Furst
Book of Spies PB by Anthony Burgess, John Steinbeck, John le Carré, Rebecca West
The Ministry of Fear by Graham Greene
A Hero of France by Alan Furst
Mission to Paris by Alan Furst
Midnight in Europe by Alan Furst
Your Day in the Barrel by Alan Furst
Shadow Trade by Alan Furst
The Paris Drop by Alan Furst
Under Occupation by Alan Furst
The Caribbean account by Alan Furst