Alan Furst Books
Alan Furst is widely recognized as the current master of the historical spy novel. Born in New York, he has lived for long periods in France, especially Paris. He now lives on Long Island.Night Soldiers novels* Night Soldiers (1988)* Dark Star (1991)* The Polish Officer (1995)* The World at Night (1996)* Red Gold (1999)* Kingdom of Shadows (2000)* Blood of Victory (2003)* Dark Voyage (2004)* The Foreign Correspondent (2006)* The Spies of Warsaw (2008)* Spies of the Balkans (2010)* Mission to Paris (2012)* Midnight in Europe (2013)Stand-alone novels* Your day in the barrel (1976)* The Paris drop (1980)* The Caribbean Account (1981)* Shadow Trade (1983)For more information, see Wikipedia.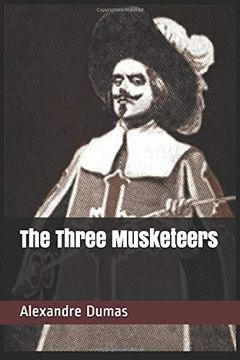 This swashbuckling epic from the 1620s is a richly populated tale of chivalry, honor, and derring-do, filled with adventure, espionage, and conspiracy. Follow the impetuous Comte d'Artagnan in pursuit of glory, as he befriends the three musketeers and clashes with the evil Milady, devious Cardinal Richelieu, weak King Louis XIII, and his unhappy queen. With stolen diamonds, masked balls, purloined letters, and epic bouts of swordplay, The Three Musketeers is a timeless adventure that epitomizes devoted friendship.
Set in the backdrop of Paris, Moscow, Berlin, and Prague in 1937, Dark Star tells the story of Andre Szara, a foreign correspondent who becomes a full-time spymaster for the Soviet secret intelligence service. As he rises in the ranks and recruits an agent in Berlin, the novel offers a gripping portrayal of the intrigue and danger of secret operations that underpinned pre-war Europe. Experience the realities of 'special work' through this thrilling novel.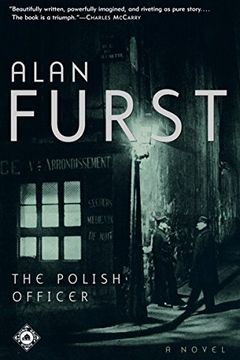 Follow Captain Alexander de Milja's dangerous mission to transport the national gold reserve to safety during Hitler's invasion of Poland in September 1939. De Milja is recruited by the intelligence service of the Polish underground, and he travels through various cities, encountering guerrillas and fighting in the war of shadows. This page-turning novel is full of danger, treachery, and betrayal, transporting readers to a world without rules.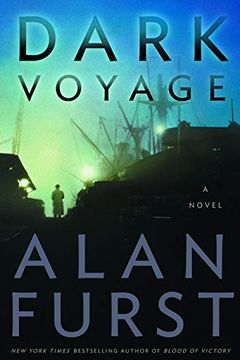 Dark Voyage
A Novel (Night Soldiers Book 8)
Alan Furst
-
2005-05-31

(first published in 2004)
A tense and gripping tale of espionage and survival set in May 1941 during WWII. A Dutch freighter, under British command, embarks on a secret mission to load detection equipment for a clandestine operation on the Swedish coast. The journey is filled with danger and desperation, as the crew includes fugitives from various backgrounds who have nowhere else to go. With thrilling battle scenes and moments of love, Dark Voyage is an authentic and powerful story of courage in the face of impossible odds. From a renowned spy novelist, this epic tale is not to be missed.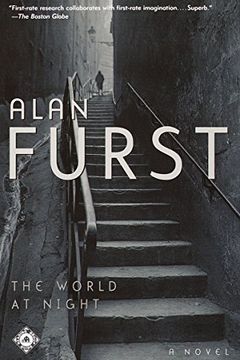 Explore the complexities of WWII France in this captivating historical novel. Follow film producer Jean Casson as he navigates the German occupation of Paris, clinging to the pleasures of high society. But when Casson is recruited by the British secret service, his stubborn idealism drives him to accept the mission despite its risks. Full of romance, valor, and heart-pounding moments, this is a brilliant portrayal of France's spirit both in defeat and rebirth.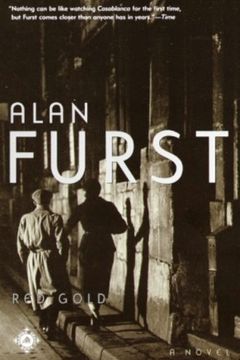 Travel back in time to World War II Europe with an exciting mystery novel set against the backdrop of Vichy France. In this book, a reluctant Resistance hero is tasked with organizing a complex and dangerous transfer of weapons to convince skeptical French communists to cooperate. Written by a masterful and persuasive author, this innovative and gripping novel is sure to keep you on the edge of your seat.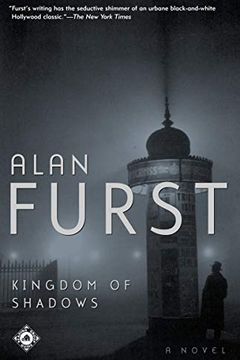 Kingdom of Shadows
A Novel (Night Soldiers Book 6)
Alan Furst
-
2001-10-09

(first published in 2000)
A charismatic Hungarian aristocrat, Nicholas Morath, finds himself at the center of a dangerous mission to stop the Nazi war machine in Eastern Europe in this electrifying thriller by spymaster Alan Furst. Kingdom of Shadows will keep you on the edge of your seat with its gripping plot and thrilling action.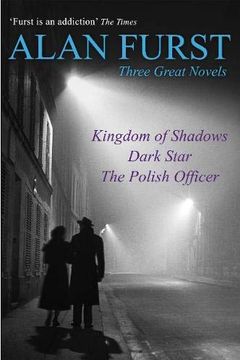 Set in the years from 1937 to 1939, these novels paint an unforgettable portrait of a continent on the precipice of war. In THE POLISH OFFICER, Captain Alexander de Milja will become a spymaster in the anti-Nazi underground, posing as a poet, coal merchant and fascist sympathiser. In KINGDOM OF SHADOWS, a Hungarian cavalry officer will trade conspi...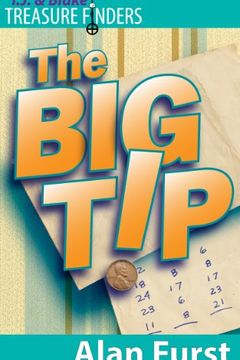 When T.J. and Blake open their new Treasure Finder business they did not expect the adventure that awaited them. Millie knows there is something hidden in Acadia that is meant only for her but she does not know how to find it. She calls the Treasure Finders. The insidious Matthew is blinded by his greed and sets out to get the treasure before T.J. ...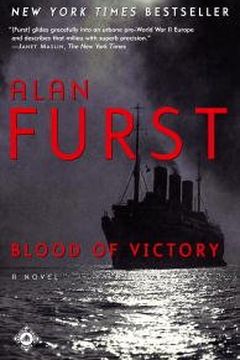 This thrilling spy novel follows the story of a Russian writer in Istanbul during the midst of World War II, as he becomes recruited into an operation run by a Hungarian master spy working for the British secret services. The action takes place throughout the Balkans, from Bucharest to Izmir, and features everything from elegant yacht clubs to sleazy nightclubs and safe houses. Combining historical insight with suspense and atmosphere, this book is a classic Alan Furst spy thriller that will keep you on the edge of your seat.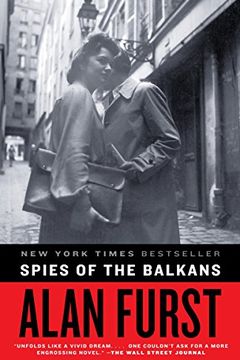 Night Soldiers by Alan Furst
The Spies of Warsaw by Alan Furst
The Foreign Correspondent by Alan Furst
Book of Spies PB by Anthony Burgess, John Steinbeck, John le Carré, Rebecca West
The Ministry of Fear by Graham Greene
A Hero of France by Alan Furst
Mission to Paris by Alan Furst
Midnight in Europe by Alan Furst
Shadow Trade by Alan Furst
Your Day in the Barrel by Alan Furst
The Paris Drop by Alan Furst
Under Occupation by Alan Furst
T.J. & Blake Treasure Finders ? The Big Tip by Alan Furst
Give Peas a Chance by Alan Furst
The Caribbean account by Alan Furst
A Second Look @ Joshua by Alan Furst
T.J & Blake ? Kofi's Plot by Alan Furst