Christina Henry Books
CHRISTINA HENRY is the author of the CHRONICLES OF ALICE duology, ALICE and RED QUEEN, a dark and twisted take on Alice's Adventures in Wonderland, as well as LOST BOY: THE TRUE STORY OF CAPTAIN HOOK, an origin story of Captain Hook from Peter Pan.She is also the author of the national bestselling BLACK WINGS series (BLACK WINGS, BLACK NIGHT, BLACK HOWL, BLACK LAMENT, BLACK CITY, BLACK HEART and BLACK SPRING) featuring Agent of Death Madeline Black and her popcorn-loving gargoyle Beezle.She enjoys running long distances, reading anything she can get her hands on and watching movies with samurai, zombies and/or subtitles in her spare time. She lives in Chicago with her husband and son.You can visit her on the web at www.christinahenry.net, facebook.com/authorChristinaHenry, twitter.com/C_Henry_Author and www.goodreads.com/CHenryAuthor.
This captivating retelling reveals the untold story of Peter Pan's first, and favorite, lost boy - who ultimately became his greatest enemy. Through the eyes of the narrator, we witness the darker side of Peter's island, where there are no rules and the games come with a dangerous edge. Treacherous pirates, fierce monsters, and deadly makeshift toys make up this bewitching tale of innocence lost and a quest for revenge.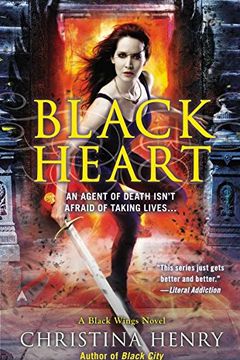 Former Agent of Death Madeline Black is on the run from the deadly Retrievers who want her off their payroll, permanently. Trusting Nathaniel to port her to safety, she winds up in an exotic and dangerous world caught in a turf war between a group of fae and a disturbingly familiar foe. With enemies gathering on all sides, Maddy's fate is looking darker than ever, and she may have to tap into a power she hoped never to access to protect her unborn son.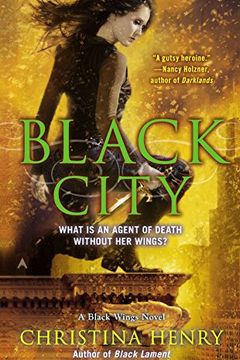 Black City
A Black Wings Novel
Christina Henry
-
2013-02-26
In Black City, former Agent of Death Madeline Black fights to save Chicago from a vampire infestation that has caused a disastrous bloodbath. Despite being stripped of her wings, she is determined to stop the vampires and their leader - even if it puts her in danger. To do so, she turns to Lucifer for help, but not without a catch. This thrilling novel is full of twists and turns that will keep you on the edge of your seat until the very end.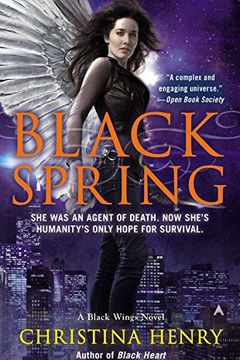 A supernatural struggle unfolds in Black Spring as the mayor of Chicago plans to imprison all of the city's supernatural beings. The former Agent of death, Madeline Black, must navigate through tentacled monsters and a tenacious blogger while trying to find her missing uncle, only to receive an invitation to Lucifer's wedding. Will this unlikely guest list lead to a happily ever after, or will chaos ensue?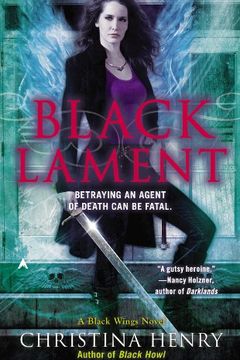 A grieving woman finds hope in unexpected pregnancy, but her joy is short-lived when Lucifer demands her baby. Determined to protect her child, she must navigate the politics of supernatural courts while at odds with the Agency. Will she be able to prevent her grandfather from gaining incredible power?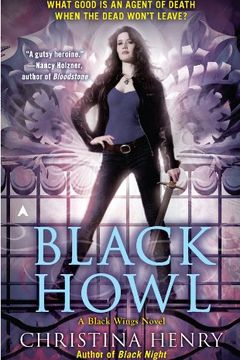 This book follows Madeline Black, an Agent of death who escorts souls to the afterlife. Lately, some spirits refuse to cross, causing ghosts to walk the streets of Chicago. When her boss asks her to investigate, things get complicated as her pact with local werewolves comes back to haunt her. To top it off, personal problems mount as she navigates her complicated relationships. Read on to find out how Madeline handles it all.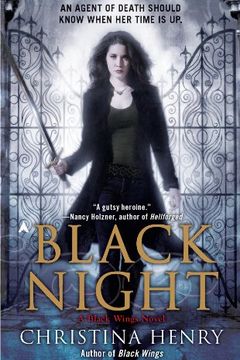 Black Night follows Madeline Black, an Agent of death who escorts souls to the afterlife. However, when deaths start occurring against the natural order and Maddy is stalked by enemies, things become much more complicated. With the pressure of delicate diplomatic missions and her loved ones gone missing, Maddy must navigate a dangerous world filled with fallen angels and unexpected obstacles.
Discover the dark and twisted world of Christina Henry's Chronicles of Alice. Follow Alice through a crumbling city filled with desperate people, where screams echo from the walls of a sinister hospital. This book collection includes Lost Boy, Red Queen, The Mermaid and Alice, all weaving together to create a haunting and unforgettable journey.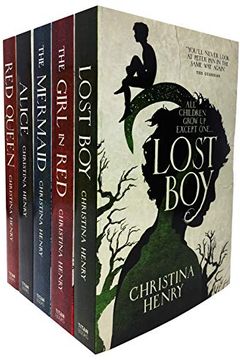 Delve into a haunting and gritty world with Chronicles of Alice. Follow Alice as she navigates the Old City, and discovers the horrors within the walls of a hospital. Experience a new take on classic tales with Lost Boy, Red Queen, The Mermaid, and Alice and The Girl in Red.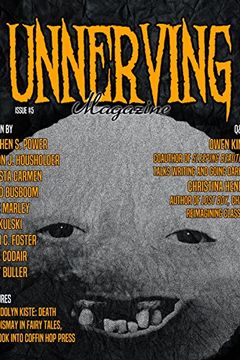 Unnerving Magazine #5
Issue #5
Stephen S. Power, John C. Foster, Christa Carmen, Jake Marley, Gary Buller, K.P. Kulsi, Gwendolyn Kiste, Aaron J. Housholder, David Busboom
-
2018-01-01
Get ready to be spooked with Unnerving Magazine #5, featuring top horror authors like Stephen S. Power, John C. Foster, and Christa Carmen among others. Discover eerie tales that will keep you up at night, plus a special feature from Gwendolyn Kiste. Don't miss the Q&A interviews with Owen King and Christina Henry. Coffin Hop takes the spotlight in this issue.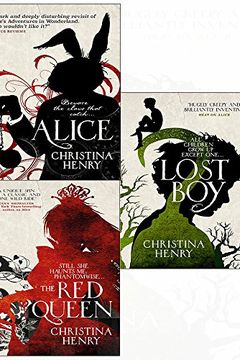 Giving the Devil His Due by Rebecca Brewer
Visionary Leadership in a Turbulent World by Rob Elkington
Looking Glass by Christina Henry
Die Chroniken von Alice – Ein bezauberndes Wesen by Christina Henry
Red Queen by Christina Henry
Kicking It by Faith Hunter, Kalayna Price
The Ghost Tree by Christina Henry
Near the Bone by Christina Henry
Horseman by Christina Henry
The Girl in Red by Christina Henry
The Mermaid by Christina Henry
Black Wings by Christina Henry
Cursed by Christina Henry, Neil Gaiman, Karen Joy Fowler
Undefined by C'Yana Edison