Craig Alanson Books
If you want to stay up to date on releases, receive promotion alerts and speak to me directly, please join my Facebook Page:https://www.facebook.com/Craig.Alanso...My Bio:Craig Alanson used to create financial reports for a large IT services company. Writing fiction at nights and on weekends, he finally independently published three novels on Amazon. Within 6 months of his first ebook release, he was able to quit his day job and pursue a full-time writing career. The breakout success of Columbus Day (Expeditionary Force, Book 1) reached new heights when Podium Audio released it in audio format, narrated by Audie Award Winner R.C. Bray. The Columbus Day audiobook was a huge hit, and a finalist for an Audie Award as Audiobook of the Year. The ExForce series, as it is known to fans, has gone on to 10 books/audiobooks, many of which have hit the NYT best-seller list, with a 11th book releasing June 2021 and 14 books planned. Craig has also published a spin-off series, ExForce: Mavericks; an ExForce audio drama, Homefront; a fantasy trilogy, Ascendent; and a young adult space opera, Aces. Craig lives in Virginia with his wife, who loves him even though he perpetually refuses to clean the garage.
The elite crew of the pirate ship UNS Flying Dutchman had a simple mission: determining whether the Thuranin are sending another starship to Earth. Along the way, they became sidetracked by securing a future for the UNEF troops on the planet Paradise. When asked whether Earth was now safe, their ancient alien AI responded 'Not so much'... now they ...
United Nations Special Operations Command sent an elite Expeditionary Force of soldiers and pilots out on a simple recon mission, and somehow along the way they sparked an alien civil war. Now the not-at-all-Merry Band of Pirates is in desperate trouble, again. Their stolen alien starship is falling apart, thousands of lightyears from home. The anc...
While the crew of the starship Flying Dutchman have been trying assure hostile aliens do not have access to Earth, the UN Expeditionary Force has been trapped on the planet they nicknamed 'Paradise'. The Flying Dutchman is headed back out on another mission, and the UN wants the ship to find out the status of the humans on Paradise. But Colonel Joe...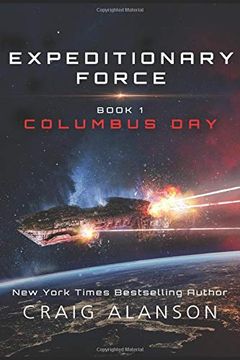 The battle-scarred star carrier Flying Dutchman is finally on her way back to Earth, after an exceptionally successful series of missions that have once again Saved The World. The ship needs a serious refit, and her exhausted crew just wants a break from constant clandestine warfare against a vicious and superior enemy. Wishes come true, right? Not...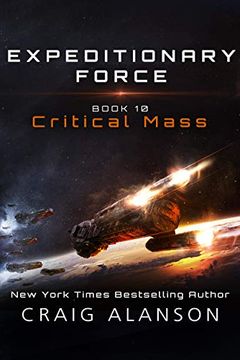 The Merry Band of Pirates are in desperate trouble after the end of their last mission, and the real danger to humanity is just getting started. Hostile aliens have discovered there is something odd going on with wormholes in the galaxy, and their investigations could lead to finding a shortcut to Earth.......
After saving the world many times, the Merry Band of Pirates have accepted the inevitable: Earth is doomed. All they can do is try to bring a few thousand people to safety, before vicious aliens arrive to destroy humanity's homeworld. No. There is one other thing they can do: hit the enemy so hard that the aliens will regret they ever heard of huma...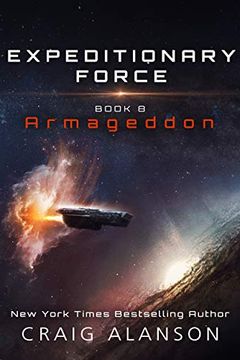 After the Renegade mission by the crew of the starship Flying Dutchman, the UN Expeditionary Force thought Earth was safe for hundreds of years, at least. After there was trouble on the Homefront, and the President had to authorize a nuclear strike on an American city. UNEF decided they did need the Merry Band of Pirates again. So, the Flying Dutch...
The remnants of the Expeditionary Force stranded on the alien-controlled planet 'Paradise' get a chance to prove themselves, in a simple off-world training mission with a ship full of teenage alien cadets. When the mission goes horribly wrong and the survival of everyone on Paradise is at risk, the Merry Band of Pirates may have to come to the resc...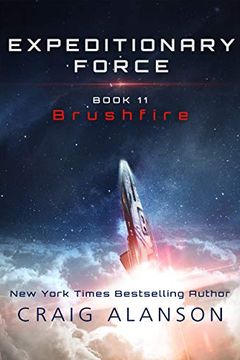 Breakaway by Craig Alanson
Deathtrap by Craig Alanson
Trouble on Paradise by Craig Alanson
Transcendent by Craig Alanson
Ascendant by Craig Alanson
Deceptions by Craig Alanson
Freefall by Craig Alanson