Dan Simmons Books
Dan Simmons grew up in various cities and small towns in the Midwest, including Brimfield, Illinois, which was the source of his fictional "Elm Haven" in 1991's SUMMER OF NIGHT and 2002's A WINTER HAUNTING. Dan received a B.A. in English from Wabash College in 1970, winning a national Phi Beta Kappa Award during his senior year for excellence in fiction, journalism and art. Dan received his Masters in Education from Washington University in St. Louis in 1971. He then worked in elementary education for 18 years—2 years in Missouri, 2 years in Buffalo, New York—one year as a specially trained BOCES "resource teacher" and another as a sixth-grade teacher—and 14 years in Colorado. ABOUT DAN Biographic Sketch His last four years in teaching were spent creating, coordinating, and teaching in APEX, an extensive gifted/talented program serving 19 elementary schools and some 15,000 potential students. During his years of teaching, he won awards from the Colorado Education Association and was a finalist for the Colorado Teacher of the Year. He also worked as a national language-arts consultant, sharing his own "Writing Well" curriculum which he had created for his own classroom. Eleven and twelve-year-old students in Simmons' regular 6th-grade class averaged junior-year in high school writing ability according to annual standardized and holistic writing assessments. Whenever someone says "writing can't be taught," Dan begs to differ and has the track record to prove it. Since becoming a full-time writer, Dan likes to visit college writing classes, has taught in New Hampshire's Odyssey writing program for adults, and is considering hosting his own Windwalker Writers' Workshop.Dan's first published story appeared on Feb. 15, 1982, the day his daughter, Jane Kathryn, was born. He's always attributed that coincidence to "helping in keeping things in perspective when it comes to the relative importance of writing and life."Dan has been a full-time writer since 1987 and lives along the Front Range of Colorado—in the same town where he taught for 14 years—with his wife, Karen, his daughter, Jane, (when she's home from Hamilton College) and their Pembroke Welsh Corgi, Fergie. He does much of his writing at Windwalker—their mountain property and cabin at 8,400 feet of altitude at the base of the Continental Divide, just south of Rocky Mountain National Park. An 8-ft.-tall sculpture of the Shrike—a thorned and frightening character from the four Hyperion/Endymion novels—was sculpted by an ex-student and friend, Clee Richeson, and the sculpture now stands guard near the isolated cabin.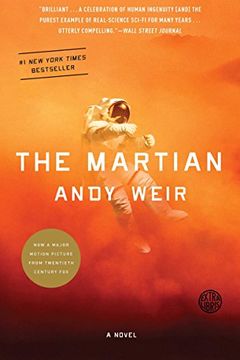 The Martian
Andy Weir
-
2014-02-11

(first published in 2011)
Survival on Mars becomes a matter of wit and resourcefulness for astronaut Mark Watney, as he battles against a hostile environment and dwindling supplies. Abandoned by his crew and with no way to contact Earth, Watney must rely on his engineering skills and sense of humor to outwit the odds stacked against him. Will he make it back home alive?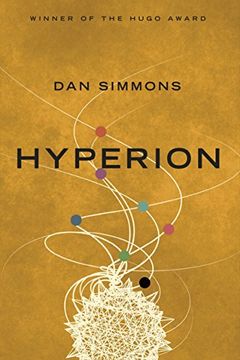 Hyperion
Dan Simmons
-
1990-03-01

(first published in 1989)
In this science fiction epic, a creature known as the Shrike awaits on the world of Hyperion, beyond the reach of galactic law. Some worship it, others fear it, and some have vowed to destroy it. On the brink of Armageddon, seven pilgrims set out on a final voyage seeking answers to the unsolved riddles of their lives. With each carrying a desperate hope and a terrible secret, one among them may hold the fate of humanity in their hands. This masterwork by the award-winning author of The Hollow Man is a stunning, inventive narrative that transcends space opera into a new kind of poetry. An essential part of any science fiction collection, Hyperion is a tour de force filled with awe, wonder, and excitement.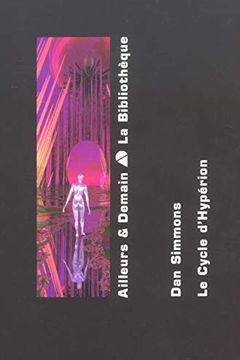 Hyperion - volume 2
la bibliothèque - coffret 2 vol. (French Edition)
Dan Simmons
-
1990-03-01

(first published in 1989)
Journey to a world beyond man's law to witness the power of the enigmatic being known as the Shrike. Some worship it, some fear it, and others seek to destroy it. Seven pilgrims venture to the Valley of the Time Tombs on Hyperion to unravel the mysteries of their existence as the fate of humanity hangs in the balance. Discover the secrets and sacrifices of these travelers on the brink of Armageddon in this riveting sci-fi tale.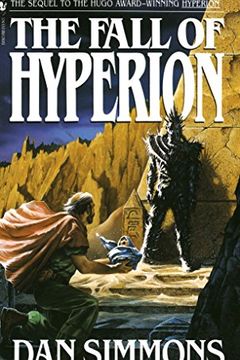 Explore a future world of mystery and invention in this captivating sequel to the acclaimed novel Hyperion. The opening of the enigmatic Time Tombs on the planet Hyperion reveals secrets that will forever change the entire universe. Join this epic adventure and discover the limitless possibilities of space and time.
In this triumphant return to a beloved universe, a thrilling tale of love, memory, and triumph unfolds. The story is both grand in scope and deeply personal, exploring themes of terror and redemption. This unforgettable novel is a masterwork of science fiction from one of the genre's most celebrated authors.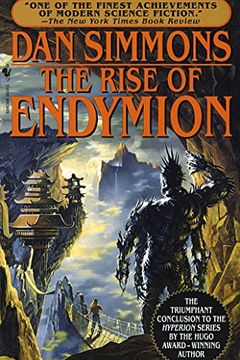 A new messiah, Aenea, with a growing army of disciples, must deliver a startling message to humanity. Her protector, Raul Endymion, must help her unveil the secrets of the universe on a final mission. But they're not alone - the mysterious and deadly Shrike joins them on their journey. The ultimate revelation about the fate of humankind awaits on planet Hyperion.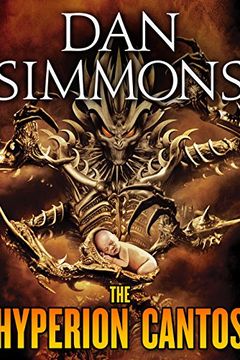 The Hyperion Cantos is a remarkable feat of science fiction, weaving classical mythology, poetry, and philosophy into a gripping four-book epic. On the planet Hyperion, seven pilgrims seek to unravel the mysteries of the Shrike - a creature worshipped, feared, and despised - while the universe is on the brink of Armageddon. With vast scope and complexity, this work rivals the greats of science fiction like Isaac Asimov's Foundation and Frank Herbert's Dune. Dan Simmons' genius has transformed space opera into a new kind of poetry.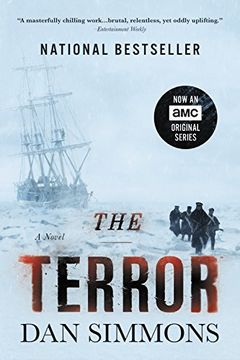 This Arctic adventure follows the doomed 1845 Franklin Expedition as they struggle to survive in the harsh, frozen landscape of the Northwest Passage. But their real enemy isn't just the elements - something monstrous is stalking them in the darkness, and they begin to fear for their lives. With a haunting and suspenseful story based on actual events, this novel is sure to chill readers to their core.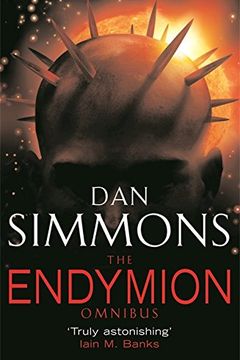 Embark on a sci-fi adventure in The Endymion Omnibus. Follow Raoul Endymion and Aenea on a quest to retrieve her from the Sphinx before the Church troops reach her. With the help of a blue-skinned android named A. Bettik, they travel the river Tethys and are pursued by Father Captain Frederico DeSoya and his troops. The end of humanity looms, and a new messiah, Aenea, has come of age. Join Raul and Aenea on a final mission to unlock the secrets of existence and the fate of humankind in the galaxy.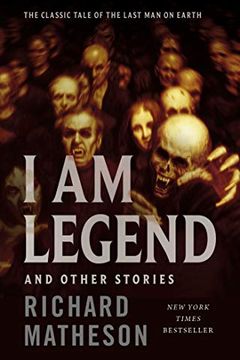 I Am Legend
Richard Matheson
-
2011-05-14

(first published in 1954)
Surviving alone as the last human on Earth is a daunting task, but for Robert Neville, it's even worse - everyone else has turned into vampires. Now he must spend his days as a hunter, and his nights barricaded in his home trying to survive until dawn. How long can he keep going like this?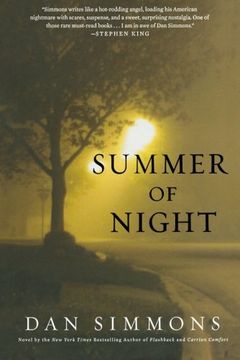 Cemetery Dance by Douglas Preston
Isaac Asimov's Science Fiction Magazine, December 1983 (Asimov's Science Fiction, #72) by Isaac Asimov
Hypérion 1 by Dan Simmons, Guy Abadia
Hypérion 2 by Dan SIMMONS
Endymion 2 by Dan Simmons
The Year's Best Science Fiction by
L'Éveil d'Endymion 1 by Dan Simmons
L'Échiquier du mal, Tome 1 by Dan Simmons
Endymion I by Dan Simmons
Hyperion & Edymion #3 by Dan Simmons
The Year's Best Fantasy and Horror by
The Year's Best Fantasy by Ellen Datlow
The Year's Best Fantasy and Horror by Terri Windling, Ellen Datlow
Freak Show (The Horror Writers Association Presents) by Craig Shaw Gardner, Rex Miller, Nancy Kilpatrick, Dan Simmons, Kathryn Ptacek, Yvonne Navarro, Chet Williamson, Thomas F. Monteleone, R. Patrick Gates
The Year's Best Science Fiction by
L'Échiquier du mal - Tome 4/4 by DAN SIMMONS
The Year's Best Science Fiction by
Entropy's Bed at Midnight by Dan Simmons
Bifrost n° 101 by Dan Simmons
O Terror - Volume 2 by Dan Simmons
L'Épée de Darwin by Dan SIMMONS
Darker Passions by Edward Bryant
The Year's Best Fantasy 2 by Ellen Datlow, Terri Windling
Jack Vance by A. E. Cunningham
Monolith 002 by Terry Pratchett & Neil Gaiman, George R.R. Martin, Vernor Vinge, Peter F. Hamilton, Harlan Ellison, Phillip Jose Farmer, Geoffrey A. Landis, Robert C. Wilson, Mladen Bjazik
Negative Spaces by Dan. Simmons
Banished Dreams by Dan Simmons
L'Échiquier du mal - Tome 1/4 by Dan Simmons
Vengeance - Tome 1 by Dan SIMMONS
Territoires de l'inquiétude, 3 by A. Doremieux
Songs of the Dying Earth by
Ilión I. El asedio by Dan Simmons
The Year's Best Science Fiction by Gardner (Editor) Dozois
Summer Sketches by Dan Simmons
Still Dead by John Skipp, Craig Spector
Carrion Comfort by Dan Simmons
The Best New Science Fiction by Duzois Gardner
The Space Opera Renaissance by Kathryn Cramer, David G. Hartwell
Contes de la fée verte by Poppy Z. Brite
Firestarter by Stephen King
Fleshcreepers by J.N. Williamson
The Further Adventures of The Joker by Martin H. Greenberg
Hard as Nails by Dan Simmons
Hard Freeze by Dan Simmons
Night Visions 5 by Stephen King, Dan Simmons, George R.R. Martin
Adventures of the Batman by
The Living Dead by John Joseph Adams
The Second Omni Book of Science Fiction by E. Datlow
The Crook Factory by Dan Simmons
Prayers to Broken Stones by Dan Simmons
Omega Canyon by Dan Simmons
The New Space Opera by Gardner Dozois, Jonathan Strahan
The Guiding Nose of Ulfant Banderoz by Dan Simmons
Obsessions by Gary Raisor
Territoires de l'inquiétude. 4 by Robert Bloch, Jean-Pierre Andrevon, Jacques Barbéri, Charles Beaumont, Jean-Michel Blatrier, Ray Bradbury, Gary A. Braunbeck, Jean-Daniel Brèque, Edward Bryant, Ramsey Campbell, Richard Canal, Jacques Chambon, Philippe Curval, Lee Daniels, Jack Dann, François Darnaudet, Alain Dartevelle, Avram Davidson, Charles De Lint, Sylvie Denis, Thierry Di Rollo, Alain Dorémieux, Anne Duguël, Jean-Claude Dunyach, Pierre-Paul Durastanti, Harlan Ellison, Dennis Etchison, Jack Finney, Karen Joy Fowler, Noé Gaillard, Stephen Gallagher, Gilbert Gallerne, Earl Godwin, Lisa Goldstein, Charles L. Grant, Jean-Pierre Hubert, Raymond Iss, Shirley Jackson, K.W. Jeter, Emmanuel Jouanne, Leigh Kennedy, Nancy Kilpatrick, Stephen King, Nina Kiriki Hoffman, Dean R. Koontz, Joe R. Lansdale, Tanith Lee, Fritz Leiber, Fabienne Leloup, Jean-Marc Ligny, Bentley Little, Robert Lowry, Richard Matheson, Richard Christian Matheson, Robert McCammon, Suzy McKee Charnas, Raymond Milési, Jean-Jacques Nguyen, Pierre Pelot, Wildy Petoud, Kathryn Ptacek, Chelsea Quinn Yarbro, Steve Rasnic Tem, Patrick Raveau, Garfield Reeves-Steven, Nicholas Royle, André Ruellan, Alan Ryan, Al Sarrantonio, David J. Schow, Charles Sheffield, David B. Silva, Dan Simmons, John Sladek, Henry Slesar, Anne Smulders, Brian Stableford, Gay P. Terry, Lisa Tuttle, Francis Valéry, Karl Edward Wagner, Daniel Walther, Joëlle Wintrebert, Scott D. Yost, Alain Dorémieux
Little Deaths by Ellen Datlow
Le Styx coule à l'envers by Dan SIMMONS
Worlds Enough & Time by Dan Simmons
Far Horizons by Robert Silverberg
Year's Best SF 6 by David G. Hartwell
Children of the Night by Dan Simmons
Omni Best Science Fiction Two by
Tor Horror Sampler by Richard) Dan; Farris; John; Laymon Anonymous (Simmons
Civil War Ghosts by Martin Greenberg
Nightmare Magazine 14 by Nightmare Magazine, John Joseph Adams, Dan Simmons, Brooke Bolander, Alison Littlewood, Dale Bailey, Melanie Tem, Nancy Kilpatrick
O Terror - Volume 1 by Dan Simmons
The Abominable by Dan Simmons
Song of Kali by Dan Simmons
A Winter Haunting by Dan Simmons
Black Hills by Dan Simmons
Flight or Fright by Stephen King
Muse of Fire by Dan Simmons
Phases of Gravity by Dan Simmons
Space Opera by Rich Horton
Blood Is Not Enough by Fritz Leiber, Dan Simmons, Scott Baker, Sharon Farber, Gahan Wilson, Pat Cadigan, Tanith Lee
Parallàxis by Dan Simmons, Ray Bradbury, Kelly Link, Emanuele Kraushaar, Antonio Caronia
The Fifth Heart by Dan Simmons
The Third Omni Book of Science Fiction by E. Datlow
The Hollow Man by Dan Simmons
Les Fosses d'Iverson by Simmons Dan
Fires of Eden by Dan Simmons
Darker Masques by Ray Bradbury, Graham Masterton, F. Paul Wilson, Dan Simmons
Darwin's Blade by Dan Simmons
Le Conseiller et autres nouvelles by Simmons Dan
New Masterpieces Of Horror by Ed John Betancourt
The Orbit Science Fiction Yearbook 1 by David Garnett S.
Gollancz 50th Anniversary Fantasy Collection (Paperback) by
Revanche - Tome 2 by Dan SIMMONS
Ruby/Gem S.T.R.E.A.M.M. Poetry by Dan Simmons
Une balle dans la tête - Tome 3 by Dan SIMMONS
Speaking of the Fantastic by Darrell Schweitzer
Vengeance / Revanche / Une balle dans la tête (Joe Kurtz, #1-3) by DAN SIMMONS