Django Wexler Books
Django Wexler graduated from Carnegie Mellon University in Pittsburgh with degrees in creative writing and computer science, and worked for the university in artificial intelligence research. Eventually he migrated to Microsoft in Seattle, where he now lives with two cats and a teetering mountain of books. When not planning Shadow Campaigns, he wrangles computers, paints tiny soldiers, and plays games of all sorts.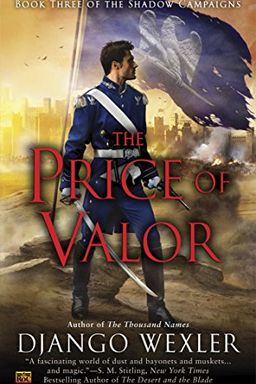 In this epic fantasy novel, the realm of Vordan is in turmoil after the King's death. War has come and executions have become public spectacles. The new queen is nearly powerless as the government tightens its grip and assassins threaten her life. As the Sworn Church brings all the powers of the continent to war against Vordan, a brilliant general offers a path to victory. Winter Ihernglass faces the prospect of leading her friends into bloody battle against dark priests of an ancient order wielding forbidden magic.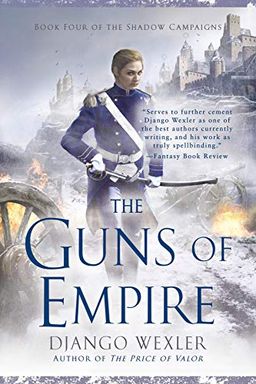 In this fantasy novel, the country of Vordan is offered a fragile peace after a devastating war. However, General Janus bet Vhalnich insists that any peace with the implacable Sworn Church of Elysium is doomed to fail. Soldiers Marcus d'Ivoire and Winter Ihernglass are caught between their general and queen, and must decide which leader commands their loyalty. Meanwhile, a malign force is rising in Elysium, and defeating it may require sacrifices beyond imagination.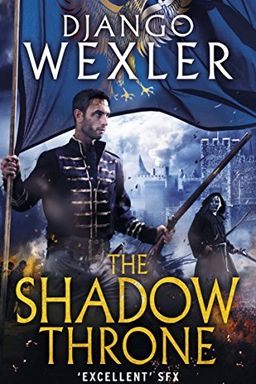 The Shadow Throne
The Shadow Campaign (The Shadow Campaigns)
Django Wexler
-
2014-07-03
In a world of muskets and magic, the first Queen Regnant in centuries becomes a target for those seeking to control her. Duke Orlanko, master of the secret police, knows an arcane secret that puts Raesinia completely at his mercy. Raesinia must find a way to break herself and her country out of Orlanko's iron grip. With the help of unlikely allies, they set in motion events that could free Vordan from Orlanko's influence. But at what cost? Can they protect the kingdom with every power they can command?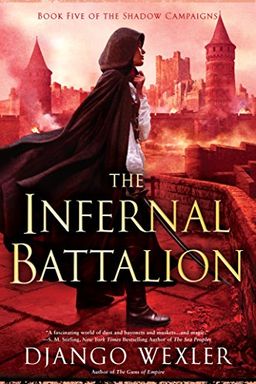 In this thrilling novel, Military might and arcane power collide as an ancient demon is unleashed upon the world, threatening the heart of Vordan. Legendary general Janus bet Vhalnich finds himself leading the fell army to destruction while chaos grips the city. With unpredictable twists, this book follows Queen Raesinia Orboan, soldiers Marcus D'Ivoire and Winter Ihernglass through their struggles to save their country from the Beast.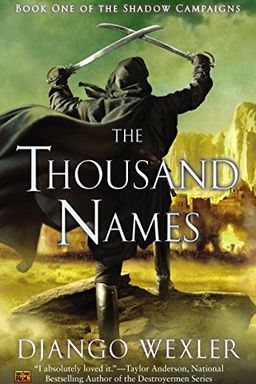 In this epic fantasy novel, a rebellion throws Captain Marcus d'Ivoire's life out of balance while Winter Ihernglass flees her past by pretending to be a man and joining the army. When Colonel Janus bet Vhalnich arrives to restore order, he must show his military genius to help turn the tide in battle against supernatural forces. With their loyalty put to the test, the lives of all involved are forever changed. The Thousand Names promises an adventure that blends thundering muskets and clanging steel with a battle against a sinister magic.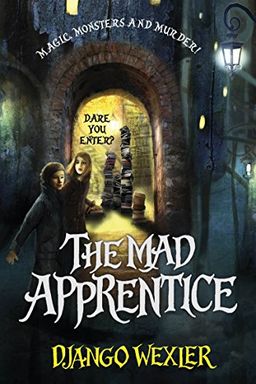 This book takes you on a wild adventure with Alice as she enters magical realms inside libraries. When sent by her uncle to capture a rogue apprentice with the same reading ability as her, Alice unexpectedly discovers dangerous twists in the plot, involving a mad magic creature and the possibility of learning about her missing father.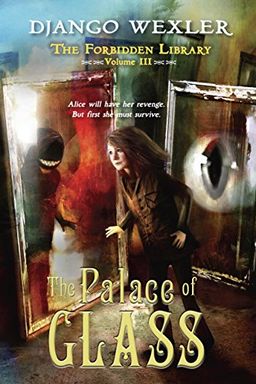 In this thrilling middle-grade fantasy, a brave heroine confronts danger from within and without the magical library she calls home. With a cast of magical creatures and plenty of narrow escapes, this action-packed adventure will delight fans of Harry Potter and other beloved fantasy series.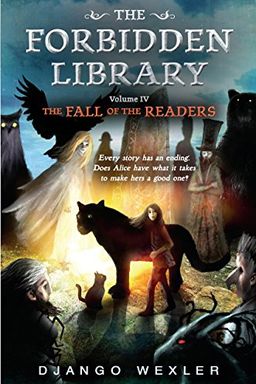 The Fall of the Readers is an epic fantasy adventure featuring a brave young heroine who fights against totalitarian ways and for the freedom of all creatures threatened by powerful oppressors. As Alice's defenses are worn down, she embraces a dangerous final solution to free the one creature that may save them all. However, Alice may have forgotten one crucial thing: cats are not always trustworthy, and Ending has plans of her own.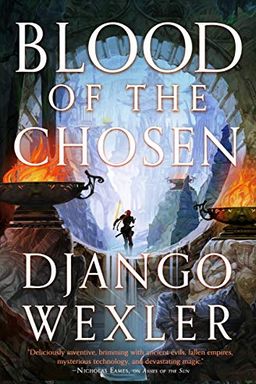 In a post-apocalyptic world plagued by remnants of ancient curses and diseases, a civil war brews between the Dawn Republic and the Twilight Order. Siblings Maya and Gyre find themselves on opposite sides of the conflict, torn apart by their longstanding feud. Maya was taken by the Twilight Order as a child and trained to become their most powerful soldier, while Gyre is determined to destroy the Order and reunite with his sister. As they come face to face in the looming battle, they must decide which side they will ultimately stand on.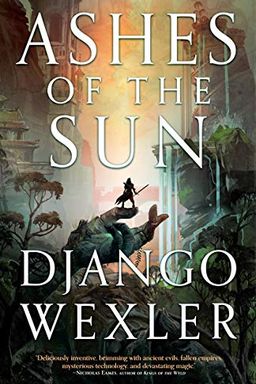 In Django Wexler's new epic fantasy trilogy, two siblings fight on opposite sides of a looming civil war in a world rebuilt from the ashes of a magical war. Gyre seeks revenge against the mysterious Twilight Order that bought his sister twelve years ago, while Maya now wields magic as a warrior for the Order's cause. As they pursue a fabled city protecting a powerful artifact, the siblings will learn that even blood ties may not be enough to stop them from tearing their world apart.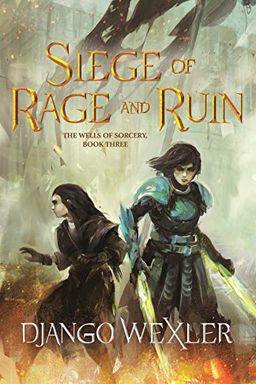 City of Stone and Silence by Django Wexler
Story Behind the Book by Neal Asher, Ellen Ullman, Marcus Sakey, Paul McAuley, Daniel Abraham, Jasper Kent, Laurie Frankel, Keith Brooke
From a Certain Point of View by Seth Dickinson, Hank Green, R. F. Kuang, Martha Wells, Kiersten White
Silk & Steel by Ellen Kushner, Aliette de Bodard, Django Wexler, Jennifer Mace, Freya Marske, Claire Bartlett, Neon Yang, Yoon Ha Lee, K.A. Doore
Unfettered II by Shawn Speakman, Jim Butcher, Rachel Caine, Peter Orullian, Naomi Novik, Charlaine Harris, Mark Lawrence, Brandon Sanderson
Ship of Smoke and Steel by Django Wexler
The Forbidden Library by Django Wexler
The Shadow of Elysium by Django Wexler
Memories of Empire by Django Wexler
Shinigami by Django Wexler
The Penitent Damned by Django Wexler
Hard Reboot by Django Wexler
Hath No Fury by Robin Hobb
John Golden by Django Wexler
Press Start to Play by Daniel H. Wilson