Kristen Sieh Books
KRISTEN SIEH is a stage, television, and voice-over performer. She was a member of the original cast of the Tony® Award-winning Broadway musical The Band's Visit, and a founding member of the Brooklyn-based theater company The TEAM, writing and performing half a dozen new plays in the U.S. and abroad. Her TV credits include recurring roles on House of Cards, Orange is the New Black, and Boardwalk Empire.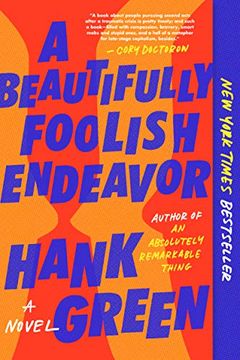 The internet-famous Carls are gone, but their legacy remains. April May's friends continue to grapple with the aftermath of their sudden disappearance, each on their own paths. A mysterious force emerges, threatening to control our very reality. A Beautifully Foolish Endeavor is a thrilling and thought-provoking sequel to the bestselling An Absolutely Remarkable Thing, questioning the impact of the internet and technology on our lives.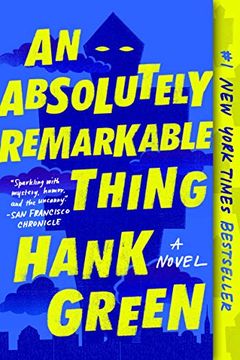 A mysterious giant sculpture appears out of nowhere and turns April May's life upside down when she and her friend make a viral video with it. Suddenly, the world is obsessed with the Carls, as they're called, and April finds herself in the midst of a global media frenzy. But with fame comes danger and questions, as April tries to decipher the meaning behind the appearance of the Carls and their intentions for humanity.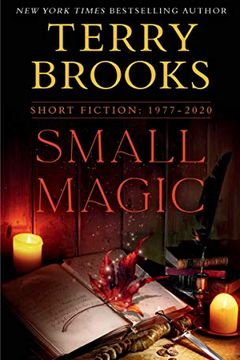 Small Magic
Short Fiction, 1977-2020
Terry Brooks
-
2021-03-02
Indulge in an epic collection of short stories featuring magic and adventure across three of Terry Brooks' major literary universes: 'Shannara', 'Magic Kingdom', and 'The Word and the Void'. Follow beloved heroes as they face new battles and conquer their haunted pasts. Delve into quests both small and far-reaching, and witness heroism both intimate and vast. With 11 captivating tales, this collection is a must-have addition to any fan's library. Running Time => 12hrs.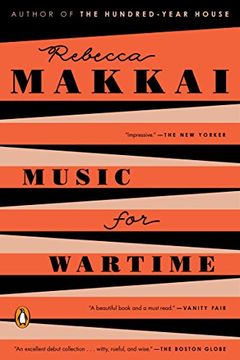 "Music for Wartime" by Rebecca Makkai is a collection of short stories that feature the author's signature mix of wit, intelligence, and heart. These moving stories include a reality show producer manipulating love, the revelation of a father's past through a renowned Romanian violinist, and a composer recording the folk songs of two women in a village on the brink of destruction. With four appearances in 'The Best American Short Stories,' Makkai's wide-ranging and inspiring stories will please fans of Lorrie Moore, Jim Shepard, and Karen Russell.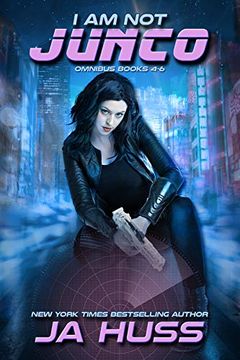 A thrilling, sci-fi/fantasy omnibus by a New York Times bestselling author. Follow the story of a psycho-sniper named Junco, who has endured unimaginable pain and isolation for two years. The fate of the avian and their world rests on her shoulders as she prepares to make a final, unpredictable choice. This epic saga spans five full-length novels and one novella.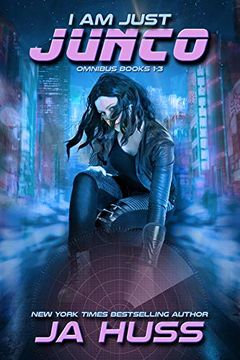 A thrilling science fiction fantasy saga about a 19-year-old sniper named Junco Coot who's been lied to her whole life. On the run after her father's death, Junco must choose who to trust: the people who trained her to kill or the warriors who offer her a chance at fighting an ancient war. As she dedicates herself to saving others, Junco learns that everything requires sacrifice and that there's no turning back once a choice is made.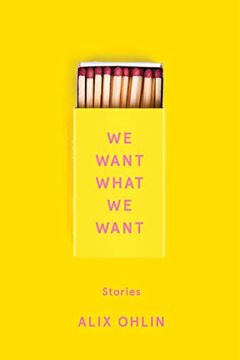 Thirteen stories that push the boundaries of everyday life, exploring themes of family, love, and self-discovery. From a young woman struggling with her father's engagement to her childhood friend, to a woman questioning what she's willing to sacrifice for a life of comfort, these darkly funny tales offer readers a glimpse into the messy complexities of human relationships. Full of pain, humor, and beauty, We Want What We Want is sure to leave a lasting impression.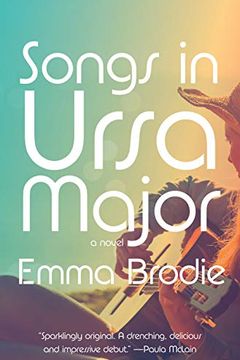 "Songs in Ursa Major" takes readers back to 1969 with a passionate love story set in the thrilling world of music and fame. Jane Quinn, raised on an island off Massachusetts by a mother who wrote songs for famous musicians, becomes a star in her own right when folk legend Jesse Reid falls for her music. The two embark on a whirlwind tour, but Jane soon discovers a dark secret beneath Jesse's fame. Heartbroken and blackballed by the industry, Jane must reconcile her love for music with her shattered dreams. This scintillating debut novel is a must-read for anyone who's ever asked, "What am I willing to sacrifice for my dreams?"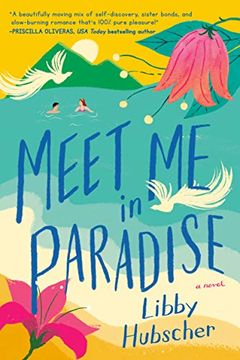 Explore the world with Marin Cole in "Meet Me in Paradise". After her sister convinces her to go on a spa weekend on a tropical island, Marin is forced to face her fear of travel. But when her luggage gets mixed up and she meets Lucas Tsai, Marin experiences new adventures and learns about herself. Will she take a risk on love? Listen to this captivating audiobook by Libby Hubscher, running 9 hours long.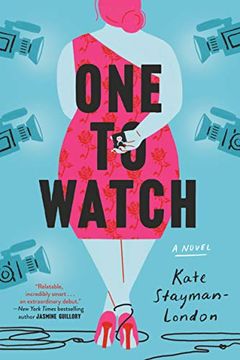 This book follows Bea Schumacher, a plus-size fashion blogger, who's tired of the lack of body diversity on her favorite reality show. When she's offered the chance to be the show's next star, surrounded by men vying for her affections, she agrees on the condition that she won't actually fall in love. But as the cameras start rolling, Bea finds herself in a whirlwind of couture, internet wars, and messy real-life love. Will she trust the men and herself for a chance at happily ever after? This debut novel is a joyful and razor-sharp take on love, media, and body positivity.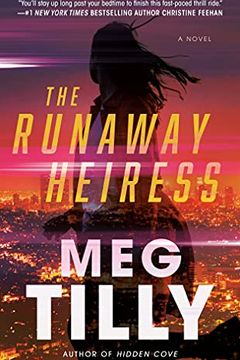 That Weekend by Kara Thomas
The Wicked Sister by Karen Dionne
Under the Rainbow by Celia Laskey
The Nine Lives of Rose Napolitano by Donna Freitas
No One Is Talking About This by Patricia Lockwood
With Teeth by Kristen Arnett
Stranger Things by Gwenda Bond
The Never List by Koethi Zan
The Moment of Everything by Shelly King
Last Couple Standing by Matthew Norman
True Story by Kate Reed Petty
The Borrower by Rebecca Makkai
They Wish They Were Us by Jessica Goodman
The Glittering Court by Richelle Mead
The Wild by Owen Laukkanen
Why I Don't Write by Susan Minot
The Better Liar by Tanen Jones
Marilou Is Everywhere by Sarah Elaine Smith
Objects of Desire by Clare Sestanovich
The Lost Night by Andrea Bartz
Sad Janet by Lucie Britsch
The Vacationers by Emma Straub
We Wish You Luck by Caroline Zancan
Everyone Knows How Much I Love You by Kyle McCarthy
If I Disappear by Eliza Jane Brazier
Hey Harry, Hey Matilda by Rachel Hulin