Sort by
Latest Recommendations First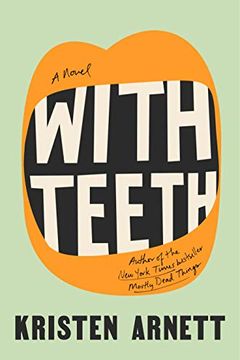 A poignant and honest portrayal of one mother's struggle to connect with her difficult son, and the limitations of modern-day parenthood, marriage, and love. Set in Florida, this novel explores the complexities of queer family dynamics and the unraveling of a picture-perfect family. With Teeth is a thought-provoking read that delves into the delicate fabric of family and the many ways it can be torn apart.
@Kristen_Arnett @BooksandBooks @riverheadbooks Ahhhh! I loved the book so much! Everyone should read it!     
–
source
"Rodham" is a fascinating novel that imagines what would have happened if Hillary Rodham had not married Bill Clinton. In this bold alternate reality, Hillary blazes her own trail, facing the challenges of female ambition in a world still run mostly by men. From Yale Law School to the forefront of student activism and the women's rights movement, this riveting tale explores the emotional and physical connection that she finds with Bill, and the devastating breakup that ensues. Curtis Sittenfeld delivers an uncannily astute and witty story for our times, weaving a fictional narrative into actual historical events, making "Rodham" an unforgettable novel.
Happy pub day to RODHAM by @csittenfeld. This book has everything: politics and romance and wish fulfillment and hope, all laced with questions about destiny and free will. It's fierce and funny and a balm to our aching, Trump-weary souls. I can't recommend it enough.     
–
source