Lauren Layne Books
Lauren Layne is the New York Times and USA Today bestselling author of more than two dozen novels, including Hot Asset, Hard Sell, and Huge Deal in her 21 Wall Street series, as well as her Central Park Pact series. Her books have sold more than a million copies in nine languages. Lauren's work has been featured in Publishers Weekly, Glamour, the Wall Street Journal, and Inside Edition. She is based in New York City.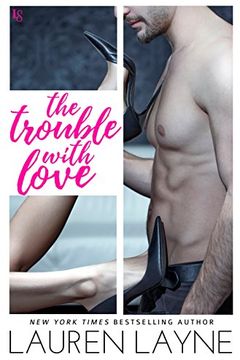 The Trouble with Love
A Sex, Love & Stiletto Novel (Sex, Love, & Stiletto Series Book 4)
Lauren Layne
-
2015-03-03
As Lauren Layne's salacious Sex, Love & Stiletto series returns, a jaded columnist discovers a steamy way to get over an old flame: falling for him all over again.   As Stiletto magazine's authority on all things breakup-and-heartache, Emma Sinclair writes from personal experience. Five years ago, Emma was Charlotte, North Carolina's darling debuta...
Lauren Layne's latest novel about the healing power of redemption tells the story of a crush gone wickedly wrong, proving that what you want isn't always what you need.   Growing up in New York, Michael St. Claire never expected to spend his twenties wearing cowboy boots. But that was before he learned about his real father, a total stranger with a...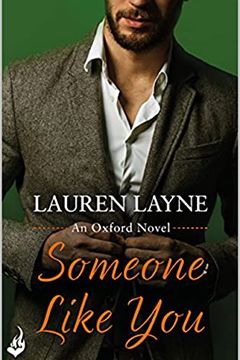 Lauren Layne's bestselling Oxford Series continues with the poignant, heartwarming story of New York's most eligible bachelor, Lincoln Mathis, a man who's living a lie—until his dream woman takes away the pain. Lincoln Mathis doesn't hide his reputation as Manhattan's ultimate playboy. In fact, he cultivates it. But behind every flirtatious smile, ...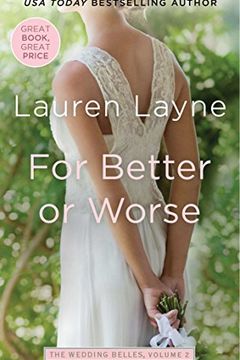 Will a budding wedding planner and her bad boy neighbor stop banging heads and start hearing wedding bells in the sexy second novel in USA TODAY bestselling author Lauren Layne's irresistible new series that marries Sex and the City with The Wedding Planner?When small-town girl Heather Fowler finally gets promoted from assistant to actual wedding p...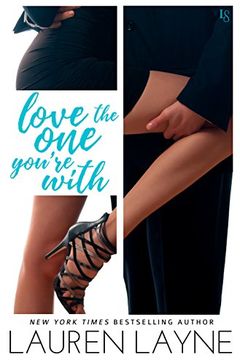 Lauren Layne's Sex, Love & Stiletto series simmers to a boil as two high-powered magazine writers find love amid a war of words.   As a leading columnist for Stiletto, Grace Brighton has built a career warning women about rotten, cheating liars. She just never suspected her fiancé would be one of them. After Grace takes a heart-mending hiatus, her ...
7 hours, 9 minutes He's a Wall Street wolf. She's been hired to tame him. From New York Times bestselling author Lauren Layne comes a wildly sexy novel of business and pleasure.Twenty-eight and filthy rich, Matt Cannon is the youngest broker on Wall Street. He may be a "boy wonder," but he's every inch a man. Ask any woman—any night. But when Matt'...
Even for a top-gun banker, temptation this hot is quite a gamble, in a sexy Wall Street romp from New York Times bestselling author Lauren Layne.An alpha among the wolves of Wall Street, Kennedy Dawson rose to the top of the pack by striking the right contracts at the right times. But there's one deal that's been giving him a run for his money—a pa...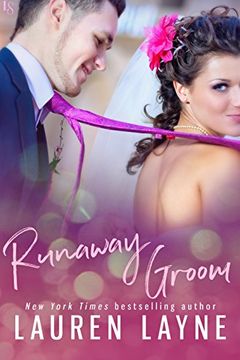 For one charming playboy, getting cast on a Bachelor-esque reality TV show is the shock of a lifetime—until he finds love where he least expects it. And now the chase is on!Gage Barrett's reputation as a ladies' man has been greatly exaggerated, but none of that matters after a drunken bet lands him on Jilted, a reality TV show that matches runaway...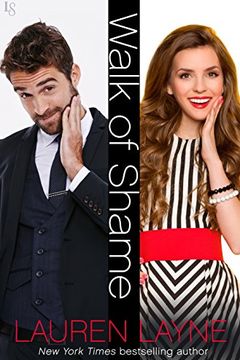 Sparks fly between a misunderstood New York socialite and a cynical divorce lawyer in this lively standalone rom-com from the USA Today bestselling author of Blurred Lines and Love Story.Pampered heiress Georgianna Watkins has a party-girl image to maintain, but all the shopping and clubbing is starting to feel a little bit hollow—and a whole lot l...
Lauren Layne's New Adult novel tells the story of a girl with secrets, a guy with scars, and a love that could save them both... or destroy them.When Olivia Middleton abandons the glamour of Park Avenue for a remote, coastal town in Maine, everyone assumes she's being the kind do-gooder she's always been. But Olivia has a secret: helping an injured...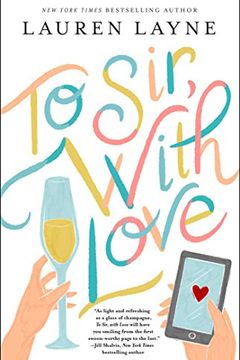 Yours to Keep by Lauren Layne
Irresistibly Yours by Lauren Layne
Wolfes of Wall Street - Kennedy (21 Wall Street 3) by Lauren Layne
I Knew You Were Trouble by Lauren Layne
Wolfes of Wall Street - Matt (21 Wall Street 2) by Lauren Layne
An Ex for Christmas by Lauren Layne
Isn't She Lovely by Lauren Layne
Blurred Lines by Lauren Layne
Love on Lexington Avenue by Lauren Layne
The Prenup by Lauren Layne
To Love and to Cherish by Lauren Layne
After the Kiss by Lauren Layne
Made for You by Lauren Layne
I Think I Love You by Lauren Layne
Yours in Scandal by Lauren Layne
Hot Asset by Lauren Layne
Just One Night by Lauren Layne
I Wish You Were Mine by Lauren Layne
Das Christmas-Bundle by Samanthe Beck, Lauren Layne, Jennifer Snow
Marriage on Madison Avenue by Lauren Layne
Ready to Run by Lauren Layne
To Have and to Hold by Lauren Layne
Only with You by Lauren Layne
Passion on Park Avenue by Lauren Layne
Love Story by Lauren Layne
From This Day Forward by Lauren Layne
Made in Manhattan by Lauren Layne