Lauren Layne Books
Lauren Layne is the New York Times and USA Today bestselling author of more than two dozen novels, including Hot Asset, Hard Sell, and Huge Deal in her 21 Wall Street series, as well as her Central Park Pact series. Her books have sold more than a million copies in nine languages. Lauren's work has been featured in Publishers Weekly, Glamour, the Wall Street Journal, and Inside Edition. She is based in New York City.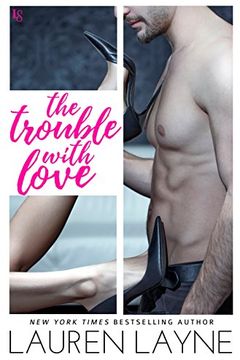 The Trouble with Love
A Sex, Love & Stiletto Novel (Sex, Love, & Stiletto Series Book 4)
Lauren Layne
-
2015-03-03
A columnist for Stiletto magazine must face her demons when she writes about the one who got away - the devilishly sexy guy who ditched her at the altar. When she moves next door to him, it's no accident but rather research for her job. The trouble is, the jaded Emma wants absolutely nothing to do with him. But Alex can't help wondering what might have been. This steamy romance from Lauren Layne's Sex, Love & Stiletto series will keep you hooked until the very end.
This novel explores the themes of redemption and the downside of crushing on someone. Michael moved to Texas to learn more about his father and meets Kristin, who has everything he wanted in a woman but is dating his half-brother. Michael helps Kristin's sister, Chloe, break them up, but Chloe realizes she wants Michael instead. As they navigate their feelings, Michael fears he's damaged, but Chloe shows him that love is worth the risk.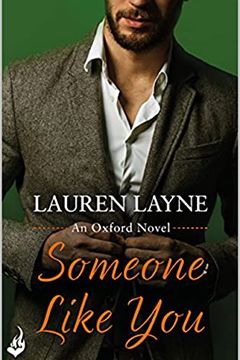 This book follows the story of Lincoln Mathis, Manhattan's ultimate playboy, and his quest to find someone like Daisy Sinclair, the sassy bridesmaid he can't take his eyes off at his best friend's wedding. However, Lincoln has a tragic past that he's hiding. When Daisy stumbles upon his secret, they find their lives intertwined in a journey that will either heal their damaged souls or destroy them forever. Lauren Layne's bestselling Oxford Series continues in this heartwarming tale of love and redemption.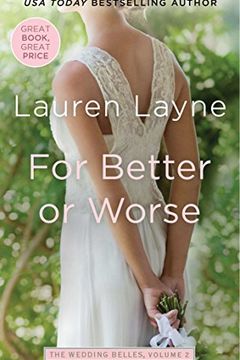 A small-town girl turned Manhattan wedding planner must deal with a demanding client and her playboy neighbor's loud music in this sexy novel from Lauren Layne. As Heather Fowler navigates the wedding planning world, she also opens up to her neighbor Josh Tanner and discovers the joys of letting loose and taking risks. Will these two opposites attract and fall in love?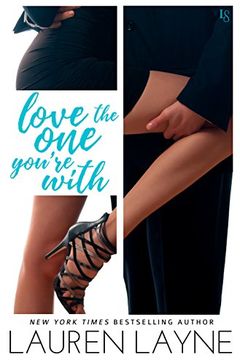 This book follows two high-powered magazine writers who find themselves falling in love while in a competitive, war-of-words type work environment. Grace, a leading columnist known for warning women about cheating liars, is tasked with going on a couple of dates with a counterpart from the men's magazine Oxford and reporting her impressions. Jake, a former playboy with a willingness to live anywhere and do anything, must agree to a fluffy joint article with Stiletto to get the gig he wants. But after just one date with Grace, he starts taking the assignment seriously. Will their attraction lead to something more meaningful?
A young, filthy rich Wall Street broker is forced to clean up his act when his scandalous behavior makes the headlines. His bosses give him an ultimatum - find a "real" girlfriend. Enter PR genius Sabrina Cross to play the role. But with a turbulent history and intense sexual tension, their professional arrangement quickly becomes personal. Will they risk it all for a forbidden romance and the potential to set their reputations ablaze? Lauren Layne's Hard Sell is a wildly sexy novel of business and pleasure.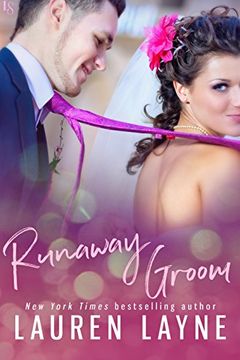 "Runaway Groom" is a captivating romance novel about a charming bachelor who finds love on a Bachelor-like reality show. Forced to compete with 19 women for his hand, it's obvious that one contestant, Ellie, despises him. However, as time goes on, Gage proves to be kinder than Ellie anticipated, and their rivalry turns into something far more exciting. With the wedding finale approaching and stolen kisses becoming more natural, Ellie finds herself believing in storybook endings.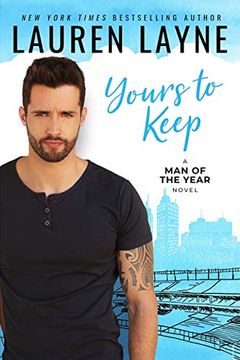 In this romantic novel, a famous baseball player returns to his hometown to recover from an injury and ends up reconnecting with his old science partner. Despite her reluctance to pursue anything more than a friendship, the two must navigate their feelings and decide if they have a shot at love. With relatable and complex characters, readers will be hooked on this flirty and heartwarming story.
This steamy Wall Street romance takes a look at the deals, risks, and temptations of an alpha banker, Kennedy Dawson. His assistant, Kate, is smart, gorgeous, and strictly off-limits, but when his brother starts pursuing her, it makes Kennedy question everything. Will he be able to win Kate's heart and prove he's worth the gamble? From bestselling author Lauren Layne.
A girl with secrets and a guy with scars find unexpected love in a small coastal town in Maine. She's helping an injured war veteran reenter society, but he's not the grateful elderly man she expected. He's a brooding, handsome twenty-four-year-old who's given up on life. As their forbidden relationship deepens, they must decide if they can help each other heal or if they're both forever broken. Lauren Layne's New Adult novel explores the power of love to save—or destroy—two wounded souls.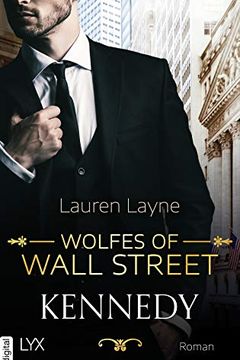 Wolfes of Wall Street - Matt (21 Wall Street 2) by Lauren Layne
Irresistibly Yours by Lauren Layne
Walk of Shame by Lauren Layne
Isn't She Lovely by Lauren Layne
An Ex for Christmas by Lauren Layne
I Knew You Were Trouble by Lauren Layne
Blurred Lines by Lauren Layne
Love on Lexington Avenue by Lauren Layne
The Prenup by Lauren Layne
To Love and to Cherish by Lauren Layne
Made for You by Lauren Layne
Yours in Scandal by Lauren Layne
I Think I Love You by Lauren Layne
Hot Asset by Lauren Layne
After the Kiss by Lauren Layne
Das Christmas-Bundle by Samanthe Beck, Lauren Layne, Jennifer Snow
I Wish You Were Mine by Lauren Layne
To Sir, with Love by Lauren Layne
Just One Night by Lauren Layne
Marriage on Madison Avenue by Lauren Layne
To Have and to Hold by Lauren Layne
Ready to Run by Lauren Layne
Only with You by Lauren Layne
Made in Manhattan by Lauren Layne
Passion on Park Avenue by Lauren Layne
Love Story by Lauren Layne
From This Day Forward by Lauren Layne