Matthew Ward Books
Matthew Ward is a writer, cat-servant and owner of more musical instruments than he can actually play (and considerably more than he can play well). He's afflicted with an obsession for old places – castles, historic cities and the London Underground chief amongst them – and should probably cultivate more interests to help expand out his author biography.After a decade serving as a principal architect for Games Workshop's Warhammer and Warhammer 40,000 properties, Matthew embarked on an adventure to tell stories set in worlds of his own design. He lives near Nottingham with his extremely patient wife – as well as a pride of attention-seeking cats – and writes to entertain anyone who feels there's not enough magic in the world.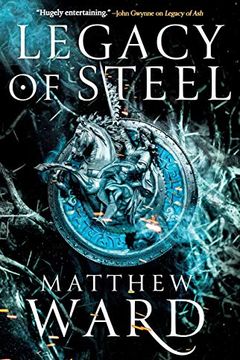 Legacy of Steel is a thrilling sequel to Matthew Ward's acclaimed fantasy debut, Legacy of Ash. In this novel, warfare, myth, and magic collide as thousands have perished to save the Tressian Republic in the fight against darkness. However, the insidious Parliament of Crows and the Hadari Emperor seek to take advantage of the wounded state of the Republic, while the gods themselves take sides in the impending war. Don't miss this captivating addition to the Legacy Trilogy.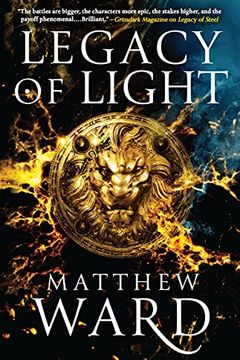 Legacy of Light is a thrilling finale to the Legacy trilogy that features warfare, myth, and magic. The Tressian Republic and Hadari Empire are finally at peace, but Empress Melanna Saranal and Lord Protector Viktor Droshna face new struggles to maintain their power. As old sins resurface, the stakes are higher than ever, leading to a final battle that will determine the fate of all. Will the light prevail against the darkness?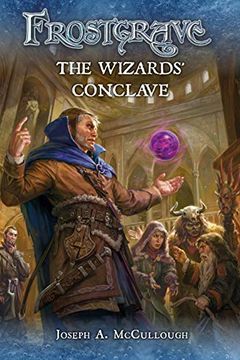 Frostgrave
The Wizards' Conclave
Joseph A. McCullough
-
2019-02-19
Experience the ultimate collection of scenarios by renowned gaming creatives as they bring their unique flair to the Frozen City in Frostgrave. Alessio Cavatore, Alex Buchel, Andy Chambers, Gav Thorpe, Chris Pramas, Daniel Mersey, Andrea Sfiligoi, and more contribute to a tome of adventures that challenge players to their limits. Wizards come together, pitting their warbands against unimaginable foes and obstacles for a chance to claim power and glory.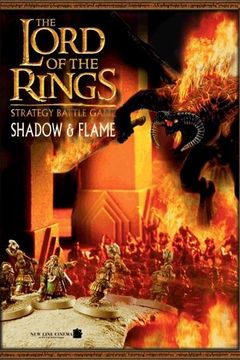 The ''Lord of The Rings'' Strategy Battle Game - Rules Manual [Hardcover] Cavatore, Alessio; Ward, Matthew...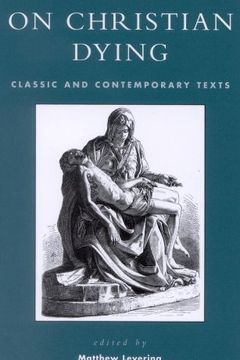 A gripping mystery unfolds in a city divided by religious beliefs. When a prominent worshipper of the Lady of Light is murdered, suspicion falls on those who still follow the Lumestran faith. Sergeant Erika Nierev must solve the case before tensions boil over. But in a city full of secrets, the truth may be hard to come by.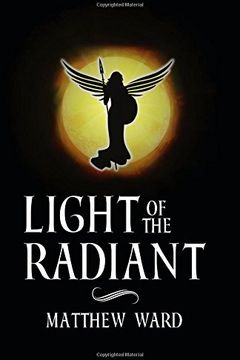 Follow the intense, action-packed journey of Edric Saran and his allies in a world where peace is fragile and enemies lurk everywhere. Cultists seek to awaken ancient evils, while the return of legendary handmaidens of the Radiant raises questions. Will Saran and his team uncover the truth in time to prevent disaster? Discover the power that lies within the Light of the Radiant, and the sacrifices it may demand in return.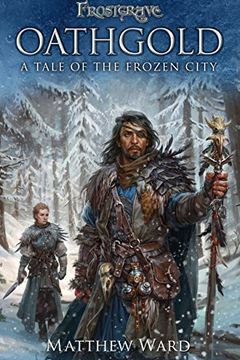 Follow Valdomar, a wizard for hire, as he scours the ruins of Frostgrave in search of a young woman who stole an unknown magical treasure. Forced to take a deal with a crime boss to regain his freedom, Valdomar discovers more questions than answers. With his honor tested and his word on the line, can he track down the treasure and keep his reputation intact in the frozen city?
You get one (1) New Warhammer Daemons book. Miniatures come unpainted and unassembled in their original packaging. Books are in brand new condition....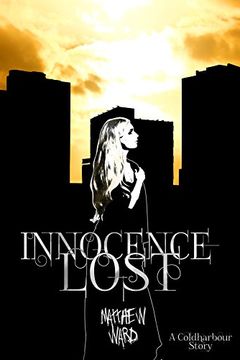 Experience the twists and turns of an otherworldly investigation in this gripping thriller. Carlotta Bosco must prove herself to Professor Blackwood as they work to solve a mystery with signs of supernatural involvement. But as the investigation progresses, the stakes get higher and the price of innocence becomes clear. Get ready to fall into the captivating world of Coldharbour.
Discover the secrets hidden below London's surface with Isra Samara, a struggling private investigator. When a mysterious stranger requests her services to find long-lost treasure, Isra must face old memories and the dangerous Coldharbour Agency. With bills to pay and a life to hold together, Isra takes the risk and delves into the depths of London's hidden world.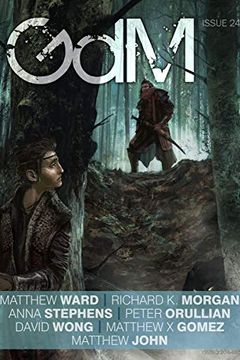 Grimdark Magazine Issue #24
Matthew Ward, Anna Stephens, Peter Orullian, Matthew X. Gomez, Richard K. Morgan, David Wong, Matthew John
-
2020-09-29
Frostgrave by Matthew Ward
Edges of the World by Matthew Ward
The Battle of Pelennor Fields by Matthew Ward
Gondor in Flames by Adam Troke, Matthew Ward
Grimdark Magazine Issue #11 by Deborah A. Wolf, Laura Davy, Setsu Uzume, C.T. Phipps, Matthew Cropley, Matthew Ward, Anna Smith-Spark, Brent Weeks
The Scouring of the Shire (The Lord of the Rings Strategy Battle Game) by Matthew Adam; Ward Troke
Knee-Deep in Grit by Mark Lawrence, Adrian Tchaikovsky, Aliette de Bodard, James A. Moore, Victor Milan, Kelly Sandoval, R. Scott Bakker, Michael R. Fletcher, Peter Orullian, Gerri Leen
Legacy of Ash by Matthew Ward
Weird Ales 2 by Matthew Ward, Catrin Rutland, Charlotte Baker, Misha Herwin, Anthony D Redden, Sara Kellow, Lynn M Cochrane, Reen Jones, Sheldon Woodbury, Sue Oldham, Ruschelle Dillon, A E Santana, Chris Amies
Queen of Eventide by Matthew Ward
The Tribute by Matthew Ward
The Lord of the Rings by Alessio Cavatore, Matthew Ward
Frostgrave by Joseph A. McCullough
Grimdark Magazine Issue #8 by James A. Moore, Matthew Ward, Setsu Uzume, Brandon Daubs, Alex Marshall, Dennis L. McKiernan, C.T. Phipps, Matthew Cropley
A Shadow In The East by Matthew Ward
The Return of the King (The Lord of the Rings by Rick Priestley, Alessio Cavatore, Matthew Ward