Matthew Ward Books
Matthew Ward is a writer, cat-servant and owner of more musical instruments than he can actually play (and considerably more than he can play well). He's afflicted with an obsession for old places – castles, historic cities and the London Underground chief amongst them – and should probably cultivate more interests to help expand out his author biography.After a decade serving as a principal architect for Games Workshop's Warhammer and Warhammer 40,000 properties, Matthew embarked on an adventure to tell stories set in worlds of his own design. He lives near Nottingham with his extremely patient wife – as well as a pride of attention-seeking cats – and writes to entertain anyone who feels there's not enough magic in the world.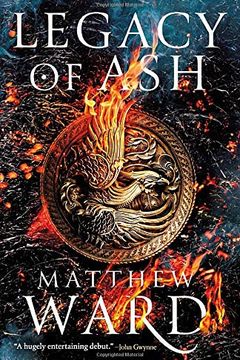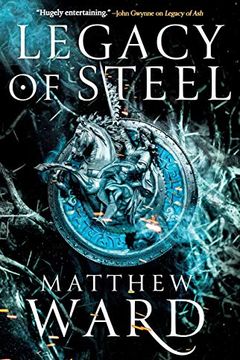 Warfare, myth and magic collide in Legacy of Steel, the spectacular sequel to Matthew Ward's acclaimed fantasy debut Legacy of Ash. A year has passed since an unlikely alliance saved the Tressian Republic from fire and darkness, at great cost. Thousands perished, and Viktor Akadra - the Republic's champion - has disappeared.While the ruling council...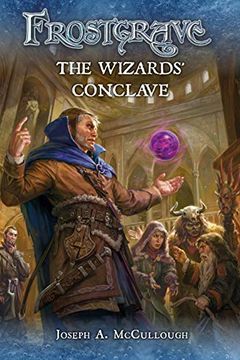 Frostgrave
The Wizards' Conclave
Joseph A. McCullough
-
2019-02-19
In this new supplement for Frostgrave, some of the biggest names in gaming turn their creative powers towards the Frozen City, each contributing a scenario and adding their own flair to the game. Featuring scenarios by Alessio Cavatore, Alex Buchel, Andy Chambers, Gav Thorpe, Chris Pramas, Daniel Mersey, Andrea Sfiligoi, and many more, this tome pr...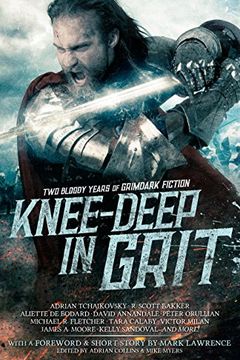 Knee-Deep in Grit
Two Bloody Years of Grimdark Fiction
Mark Lawrence, Adrian Tchaikovsky, Aliette de Bodard, James A. Moore, Victor Milan, Kelly Sandoval, R. Scott Bakker, Michael R. Fletcher, Peter Orullian, Gerri Leen
-
2018-06-30
Get knee-deep in grit with twenty-five grimdark sci-fi and fantasy short stories from the shadowy vaults of Grimdark Magazine. The top names in dark speculative fiction and the genre's brightest newcomers bring you stories of war, betrayal, violence, and greed, as anti-heroes and adversaries fight to the bittersweet end.For the first time, the firs...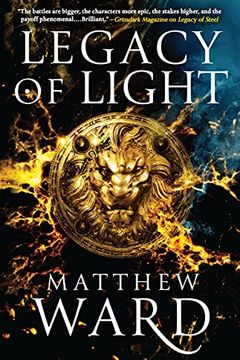 Warfare, myth and magic collide in Legacy of Light, the spectacular conclusion to Matthew Ward's acclaimed Legacy trilogy.For the first time in many years, the Tressian Republic and the Hadari Empire are at peace. But war never sleeps.In Tregard, Empress Melanna Saranal struggles to protect a throne won at great cost.In Tressia, Lord Protector Vikt...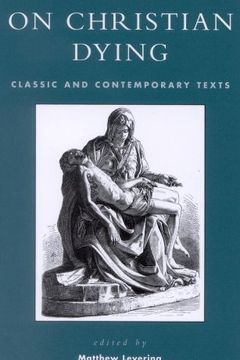 In the city of Tressia, the last vestiges of Lumestran belief have been all but supplanted by the worship of Sidara, Lady of Light. However, change is not welcomed by all and, when a prominent Sidarist is found murdered, suspicion falls upon the outlawed remnants of the Lumestran faith. It falls upon Sergeant Erika Nierev to catch the killer before...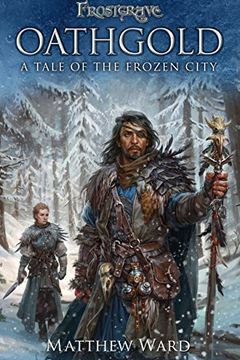 Valdomar is a wizard for hire. Thanks to his magical talents, he is a tracker and bounty-hunter without peer, with a reputation for honor and fair-dealing. However, when his reckless apprentice lands him in prison, he must accept a deal with a crime boss in order to obtain his freedom.Forced to scour the ruins of Frostgrave in search of a young wom...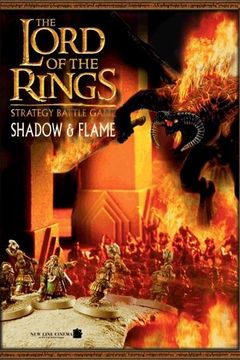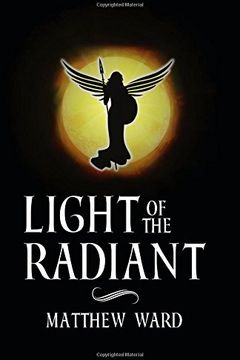 Arrogance is more dangerous than a sword.At long last, there is peace between the Tressian Republic and the Hadari Empire. But it is not welcomed by all. Leaders from both realms watch their counterparts with suspicion, expecting the swift return of the centuries-long war. But mortals are not the only ones readying for strife. Deep below the Contes...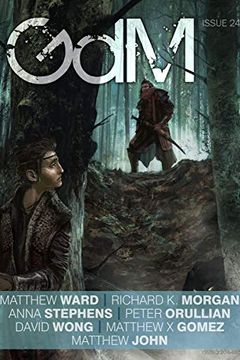 Grimdark Magazine Issue #24
Matthew Ward, Anna Stephens, Peter Orullian, Matthew X. Gomez, Richard K. Morgan, David Wong, Matthew John
-
2020-09-29
Grimdark Magazine presents the darker, grittier side of fantasy and science fiction. Each quarterly issue features established and new authors to take you through their hard-bitten worlds alongside articles, reviews and interviews. Our stories are grim, our worlds are dark and our morally grey protagonists and anti-heroes light the way with bloody ...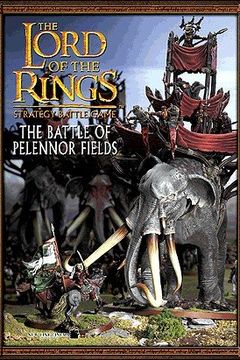 Gondor in Flames by Adam Troke, Matthew Ward
Grimdark Magazine Issue #11 by Deborah A. Wolf, Laura Davy, Setsu Uzume, C.T. Phipps, Matthew Cropley, Matthew Ward, Anna Smith-Spark, Brent Weeks
Edges of the World by Matthew Ward
Warhammer by Matthew Ward
The Scouring of the Shire (The Lord of the Rings Strategy Battle Game) by Matthew Adam; Ward Troke
Innocence Lost - A Coldharbour Story by Matthew Ward
Frostgrave by Matthew Ward
Queen of Eventide by Matthew Ward
Weird Ales 2 by Matthew Ward, Catrin Rutland, Charlotte Baker, Misha Herwin, Anthony D Redden, Sara Kellow, Lynn M Cochrane, Reen Jones, Sheldon Woodbury, Sue Oldham, Ruschelle Dillon, A E Santana, Chris Amies
The Tribute by Matthew Ward
The Lord of the Rings by Alessio Cavatore, Matthew Ward
Grimdark Magazine Issue #8 by James A. Moore, Matthew Ward, Setsu Uzume, Brandon Daubs, Alex Marshall, Dennis L. McKiernan, C.T. Phipps, Matthew Cropley
Frostgrave by Joseph A. McCullough
A Shadow In The East by Matthew Ward
The Return of the King (The Lord of the Rings by Rick Priestley, Alessio Cavatore, Matthew Ward