Scott Lynch Books
I was born in St. Paul, Minnesota on April 2, 1978, the first of three brothers. I've lived in the Minneapolis/St. Paul area my entire life; currently, just across the border in Wisconsin, about half an hour east of the Twin Cities.The Lies of Locke Lamora, my first novel, was bought by Simon Spanton at Orion Books in August, 2004. Prior to that I had just about every job you usually see in this sort of author bio-- dishwasher, busboy, waiter, web designer, office manager, prep cook, and freelance writer. I trained in basic firefighting at Anoka Technical College in 2005, and became a volunteer firefighter in June of that year.In 2007 The Lies of Locke Lamora was a World Fantasy Award finalist. In 2008 I received the Sydney J. Bounds Best Newcomer Award from the British Fantasy Society.In 2010, I lost a marriage but gained a cat, a charming ball of ego and fuzz known as Muse (Musicus Maximus Butthead Rex I). My partner, the lovely and critically acclaimed SF/F writer Elizabeth Bear, lives in Massachusetts.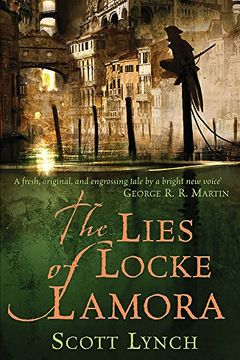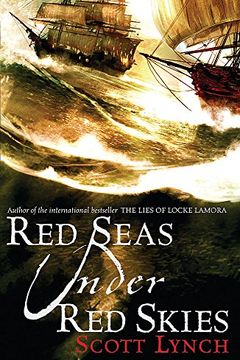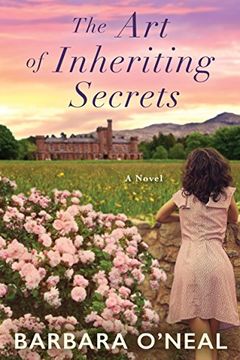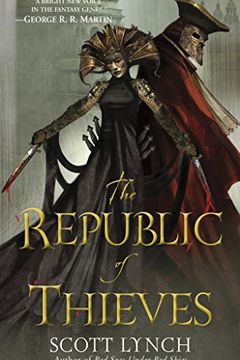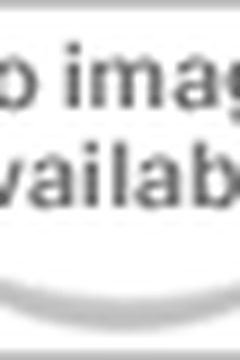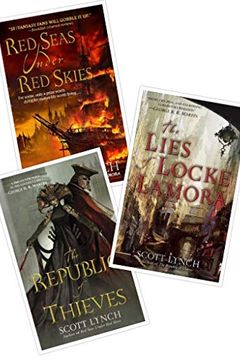 Hailed by George R. R. Martin as "a fresh, original, and engrossing tale by a bright new voice in the fantasy genre," The Lies of Locke Lamora introduced one of the most compelling protagonists in years and established Scott Lynch as a household name. Years later, the Gentleman Bastard series continues to shine with Lynch's signature blend of swash...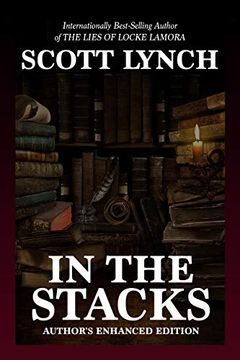 In the Stacks
Author's Enhanced Edition
Scott Lynch
-
2018-08-10

(first published in 2010)
Life is always complicated for students of magic at the High University of Hazar, but the fifth-year exam is a particular challenge: Each student must return one library book. Of course, they must return it to the Living Library, a haunted collection of ten million magical tomes, a collection where the rules of time, space, weather, and reality its...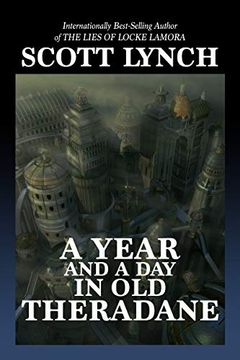 Welcome to Theradane, a city of deep magic, ruled by a council of eternally feuding wizards! A city of opportunity, where bold dreamers brave the fallout from the wizard wars to make their living. A city of sanctuary, where wanted criminals from all over the world can pay a fortune to secure a safe place for their retirement. Amarelle Parathis, the...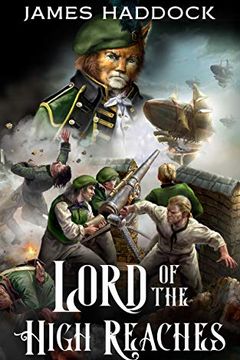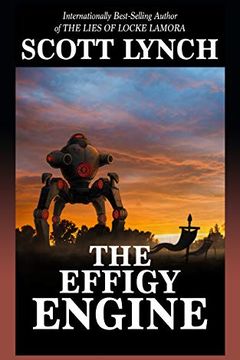 Meet the Honorable Company of Red Hats. Misfits, eccentrics, pranksters, nonconformists... and professional killers without peer. Mercenaries for hire in a war-torn world, the Red Hats always seem to end up fighting for sides that are more righteous than strong, for clients who are more desperate than wealthy, in circumstances that are more excitin...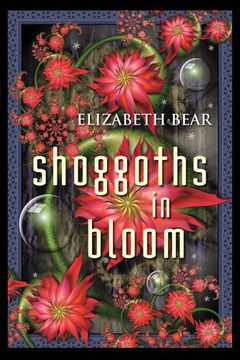 The Ministry of Necessity by Ed Smith
The Long List Anthology by Annie Bellet, Ken Liu, Amal El-Mohtar, Eugie Foster, Yoon Ha Lee, Elizabeth Bear, Aliette de Bodard, Scott Lynch, Rachel Swirsky
Uncanny Magazine Issue 5 by Mary Robinette Kowal, E. Lily Yu, Shveta Thakrar, Charlie Jane Anders, Sarah Monette, Delilah S. Dawson, Scott Lynch, Michael R. Underwood
Random House 2014 Free Sampler by George R. R. Martin, Diana Gabaldon, Robin Hobb, Terry Brooks, Kevin Hearne
The Book of Dragons by Jonathan Strahan
Rogues by George R. R. Martin, Gardner Dozois, Neil Gaiman
Magic City by Paula Guran, Holly Black, Patricia Briggs, Simon R. Green
Vauriens by Gardner Dozois, George R.R. Martin
The Book of Magic by George R. R. Martin, Scott Lynch, Elizabeth Bear, Garth Nix
Swords & Dark Magic by Jonathan Strahan, Lou Anders
The Book of Swords by George R. R. Martin, Robin Hobb, Scott Lynch, Garth Nix
Fearsome Journeys by Jonathan Strahan, Elizabeth Bear, Trudi Canavan, Kate Elliot, Saladin Ahmed, Scott Lynch, Glen Cook, KJ Parker
The Best Science Fiction and Fantasy of the Year, Volume Twelve by Jonathan Strahan, Charlie Jane Anders, Scott Lynch, Yoon Ha Lee
The Book of Swords by Edited by Gardner Dozois, Edited by Gardner Dozois, Edited by Gardner Dozois
Fearsome Magics by Jonathan Strahan, Garth Nix, Justina Robson, Tony Ballantyne, K J Parker
Gollancz 50th Anniversary Fantasy Collection (Paperback) by
Putting the Fact in Fantasy by Dan Koboldt, Scott Lynch