Scott Lynch Books
I was born in St. Paul, Minnesota on April 2, 1978, the first of three brothers. I've lived in the Minneapolis/St. Paul area my entire life; currently, just across the border in Wisconsin, about half an hour east of the Twin Cities.The Lies of Locke Lamora, my first novel, was bought by Simon Spanton at Orion Books in August, 2004. Prior to that I had just about every job you usually see in this sort of author bio-- dishwasher, busboy, waiter, web designer, office manager, prep cook, and freelance writer. I trained in basic firefighting at Anoka Technical College in 2005, and became a volunteer firefighter in June of that year.In 2007 The Lies of Locke Lamora was a World Fantasy Award finalist. In 2008 I received the Sydney J. Bounds Best Newcomer Award from the British Fantasy Society.In 2010, I lost a marriage but gained a cat, a charming ball of ego and fuzz known as Muse (Musicus Maximus Butthead Rex I). My partner, the lovely and critically acclaimed SF/F writer Elizabeth Bear, lives in Massachusetts.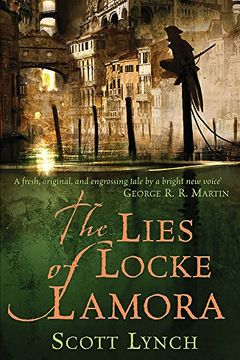 Follow young Locke Lamora's quest to beat an enemy at their own game in the mysterious island city of Camorr. Trained as a thief under a skilled con artist, Locke leads a band of clever pickpockets known as the Gentleman Bastards. But when a deadly coup threatens everything he holds dear, Locke must use his wit and courage to defeat the unseen enemy or face certain death.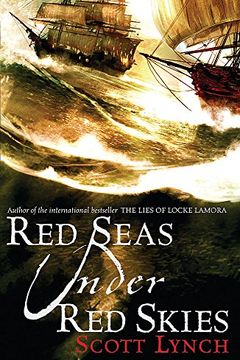 Follow the daring duo Locke Lamora and Jean as they attempt to steal from the wealthiest clientele at the world's most exclusive gambling house, the Sinspire. In an elaborate plan filled with lies, tricks, and swindling, they climb the nine floors to reach the ultimate prize. But their past comes back to haunt them, and they must use all their cunning to survive. Get ready for a thrilling adventure filled with action, suspense, and unexpected twists.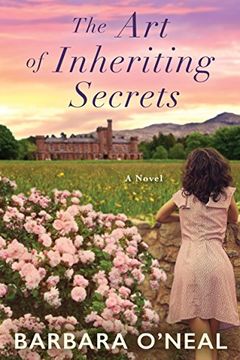 "Inherit the Night" follows Olivia Shaw, a food editor who inherits a grand estate and a stunning English title after her mother's death. Despite her shock, Olivia travels from San Francisco to uncover why her mother kept this a secret. Olivia soon realizes the beauty, history, and dark secrets of Rosemere Priory, which her mother painted before her death. As she delves deeper into her past, Olivia also becomes enchanted with the English village and its people. To move forward into her own future, Olivia must first untangle the mysteries of her past at Rosemere Priory.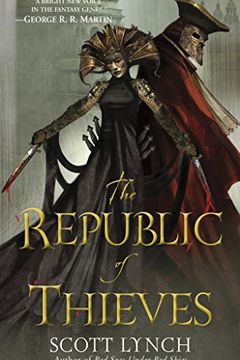 A deadly poison is slowly killing Locke, but a mysterious Bondsmage offers him a chance to save himself. He must play the role of a pawn during the upcoming Magi political elections, and if he agrees, sorcery will purge the venom from his body. However, the excruciating process may make him wish for death. Jean's pleading and the mention of Locke's past love also sway him, and Sabetha, the woman who broke his heart, is now his greatest rival. Locke must decide whether to fight or woo her in a clash of love and trickery.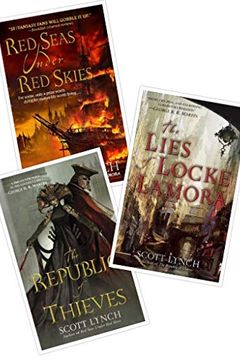 This thrilling fantasy series by a household name is filled with swashbuckling adventure, sparkling wit, and impossible heists. Follow orphan and master thief Locke Lamora as he leads his band of light-fingered brothers, known as the Gentleman Bastards, in dodging death and outsmarting even the underworld's most feared rulers. With a bloody coup looming, can Locke beat his enemy at their own game? Find out in this must-read eBook bundle.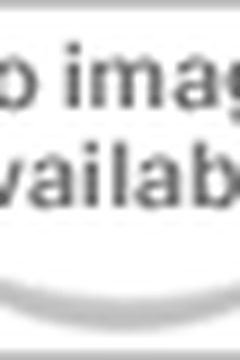 Follow the action-packed journey of Locke Lamora, a skilled thief, con-man, pirate, and political deceiver in the midst of a brewing war. As he and his partner Jean become soldiers, Locke must also grapple with unsettling rumors about his past. Battling in a war without the truth of right and wrong is one thing, but it's another when you don't know the truth about yourself. Join Locke as he navigates through the unknown in this epic adventure.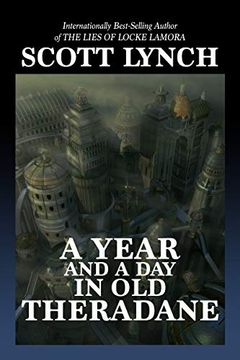 Enter the magical city of Theradane, where powerful wizards rule and criminals seek refuge. When retired master thief Amarelle crosses the wrong sorceress, she is tasked with stealing a long city street from a rival wizard in just a year and a day. With the help of her talented crew, they must complete this daring heist to secure their lives and freedom. This acclaimed novella by Scott Lynch is a must-read for fans of dark, whimsical sword-and-sorcery tales. Plus, enjoy a preview of "The Cobbler's Boy" by Elizabeth Bear and Katherine Addison.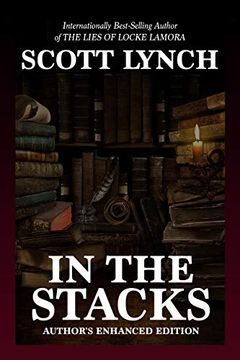 In the Stacks
Author's Enhanced Edition
Scott Lynch
-
2018-08-10

(first published in 2010)
A magical fifth-year student exam requires returning a library book to the Living Library, a collection of ten million haunted tomes with unpredictable rules. Four students escorted by armored battle-librarians face mysteries and monsters in a darkly whimsical sword and sorcery tale. Scott Lynch's "In the Stacks" is a newly revised and expanded edition with new dialogue, scenes, and an introduction from the bestselling author.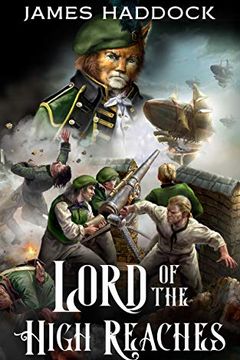 This thrilling adventure follows Cam, a half-breed chameleon cat, as he leaves his clan and enters a war-torn world he knows nothing about. After saving a nobleman's son and receiving lands as a reward, Cam becomes a pawn in the King's chess game. But when fate brings him to moored airships with valuable information, Cam finds himself playing a new game with more than one kingdom at stake. With action-packed battles and unexpected twists, this book will keep you on the edge of your seat.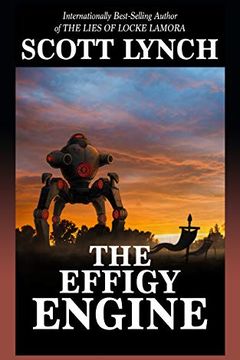 Enter the world of the Honorable Company of Red Hats - eccentric mercenaries who are also top-notch assassins. In this black powder fantasy by the bestselling author of Locke Lamora, the Red Hats face off against a war machine that threatens a free republic. Discover the magic, musketry, and mercenary banter that make this a must-read for fantasy fans. "The Effigy Engine" is available for the first time in a standalone digital edition, with a new introduction from the author.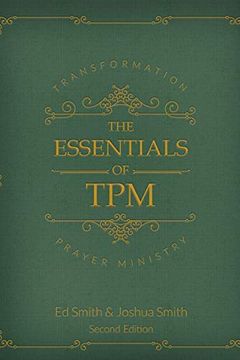 Shoggoths in Bloom and Other Stories by Elizabeth Bear
Putting the Fact in Fantasy by Dan Koboldt, Scott Lynch
The Long List Anthology by Annie Bellet, Ken Liu, Amal El-Mohtar, Eugie Foster, Yoon Ha Lee, Elizabeth Bear, Aliette de Bodard, Scott Lynch, Rachel Swirsky
Uncanny Magazine Issue 5 by Mary Robinette Kowal, E. Lily Yu, Shveta Thakrar, Charlie Jane Anders, Sarah Monette, Delilah S. Dawson, Scott Lynch, Michael R. Underwood
Random House 2014 Free Sampler by George R. R. Martin, Diana Gabaldon, Robin Hobb, Terry Brooks, Kevin Hearne
Rogues by George R. R. Martin, Gardner Dozois, Neil Gaiman
Magic City by Paula Guran, Holly Black, Patricia Briggs, Simon R. Green
Vauriens by Gardner Dozois, George R.R. Martin
Swords & Dark Magic by Jonathan Strahan, Lou Anders
The Book of Dragons by Jonathan Strahan
The Book of Magic by George R. R. Martin, Scott Lynch, Elizabeth Bear, Garth Nix
The Book of Swords by George R. R. Martin, Robin Hobb, Scott Lynch, Garth Nix
Fearsome Journeys by Jonathan Strahan, Elizabeth Bear, Trudi Canavan, Kate Elliot, Saladin Ahmed, Scott Lynch, Glen Cook, KJ Parker
The Best Science Fiction and Fantasy of the Year, Volume Twelve by Jonathan Strahan, Charlie Jane Anders, Scott Lynch, Yoon Ha Lee
The Book of Swords by Edited by Gardner Dozois, Edited by Gardner Dozois, Edited by Gardner Dozois
Fearsome Magics by Jonathan Strahan, Garth Nix, Justina Robson, Tony Ballantyne, K J Parker
Gollancz 50th Anniversary Fantasy Collection (Paperback) by