Sri M. Books
M, who was born a Muslim, was attracted to Vedic teachings at an early age. He met his Guru at the age of 9 and left home at 19 to live in the Himalayas, where he met many saints and sages before living with his Guru for three years. M has been associated with the famous Rishi Valley School as a former trustee of the Krishnamurti Foundation. Rather than choosing any specific religion or tradition, M teaches the universal essence of all religions.M is founder of the Satsang Foundation. When asked about the Foundation and its purposes, he responded, "Satsang, which in Sanskrit, translates to holy company. Satsang is important because it is in keeping holy company that we overcome all circumstances and distractions, attain our true purpose of life, and uplift the world. By keeping holy company, not only with saints and sages and with other sincere spiritual seekers, but most importantly and with our True Self, our own Soul, we achieve deeper access and ultimate union with the Divine Essence. That is the goal of all prayer, meditation and spiritual practice, as well as all religions."He is a spiritual teacher and Guru to many and he teaches Kriya Yoga, the Upanishads and Sri Vidya Upasana. He lives in Madnapalle, Andhra Pradesh (near Bangalore) and travels around India and the World teaching and taking students on regular Yatras to sacred places.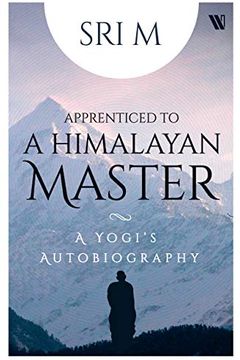 Experience the incredible journey of Sri 'M', a non-Hindu who travelled to the Himalayas at 19 years old to live with a real-time yogi for several years. The transformation of Mumtaz Ali Khan into Sri 'M', a yogi with profound knowledge of the Upanishads, is a captivating and inspiring story. Discover the secrets of yoga, meditation, and sankhyan metaphysics from a man who continues to lead a normal life and is easily reachable. A tangible sense of peace and tranquility awaits those who meet him.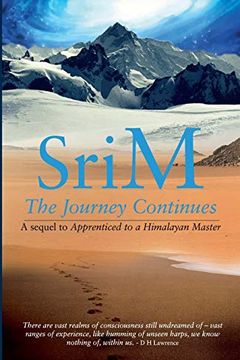 Discover a captivating journey that challenges modern science's understanding of consciousness and the human mind. Follow the experiences of a Living Yogi, revealing the extraordinary power and vast potential of the Brain-Mind Complex. This book blends neuroscience, quantum physics, and spirituality in a mind-blowing tribute to the mysteries of the human psyche.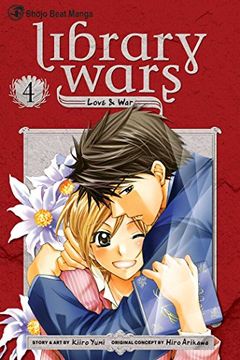 Library War 4
Love & War, Vol. 4 (4)
Kiiro Yumi
-
2011-03-01

(first published in 2009)
In Library War 4, Iku finds herself caught up in a kidnapping case involving the head of the library corps. She executes her duty with passion and idealism, fueled by her encounter with the prince. But what are the prince's true feelings? Dive into this exciting story of love, duty, and adventure.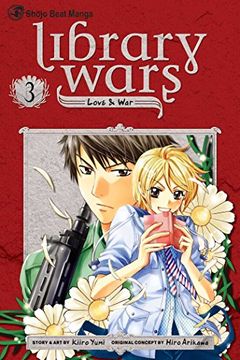 Library War 3
Love & War, Vol. 3 (3)
Kiiro Yumi
-
2010-12-07

(first published in 2009)
In "Library War 3," Iku finds herself torn between her admiration for her "prince" and her growing admiration for another figure: the Dojo Instructor. However, a misunderstanding causes Iku to inadvertently hurt him, and she is left behind when the task force goes to war. Only later does she realize that the Instructor deliberately kept her safe.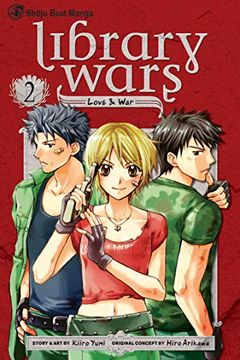 Library War
Love & War, Vol. 2 (2)
Kiiro Yumi
-
2010-09-07

(first published in 2008)
Join Hikaru Tezuka on his journey to become a member of the elite Defense Force, as he faces tough challenges and rigorous training.
Discover a mystical and thought-provoking novel that explores the concept of nothingness and enlightenment. Meet Shunya, a man who appears seemingly out of nowhere in a small town in Kerala. Is he a lunatic, a magician, or a wise soul? Settle into his stories, blessings, and curses while he lives a life of total freedom in a small cottage behind the local toddy shop. This first novel by Sri M is a beautiful meditation on the void that collapses the wall between reality and make-believe. Follow his journey as he disappears, making room for a new era and a new avadhuta.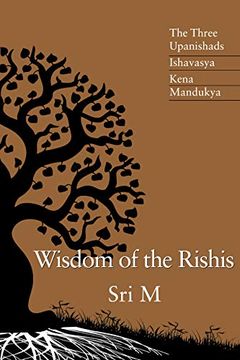 Explore the timeless wisdom of the Upanishads with this insightful book. Written by Sri M, a Muslim-born author with a deep understanding of Hindu tradition, the book contains commentary on three of the most important Upanishads: the Ishavasya, the Mandukya, and the Kena. These texts offer profound insights into the essence of our being, the source of thought, and the ultimate reality. Discover the central themes of the Upanishads, such as the totality of consciousness, the witness of states of consciousness, and the oneness of all things with the divine Brahman. This book is perfect for spiritual seekers and anyone interested in exploring the timeless wisdom of the Upanishads.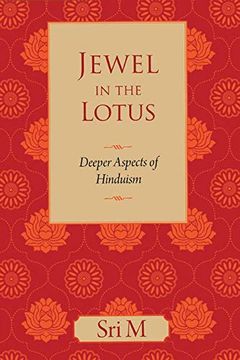 Explore the true essence of Hinduism in Jewel in the Lotus. This book delves into the teachings, metaphysics, and cultural practices of the Sanatana Dharma, while examining its relevance in modern society. Learn how to lead a spiritual life while remaining responsible in the modern world, and discover the pathway to spiritual growth and realization. The book also includes personal experiences and teachings of Mumtaz Ali, known as "M," who illuminates the divine facets of the Hindu tradition despite being born a Muslim. Enter the world of Hinduism and discover its endless possibilities for spiritual integration and growth.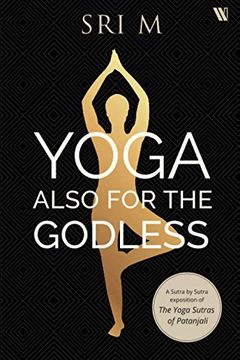 Discover how yoga can be practiced without religious affiliation or belief in a higher power. In this groundbreaking book, renowned spiritual teacher Sri M explores how anyone can reach self-realization and bliss through yoga, regardless of their religious background. Drawing on ancient Indian scriptures, Sri M provides a step-by-step guide to the theory and practice of yoga, perfect for both beginners and those looking to deepen their understanding. With clear prose and helpful photographs, this book is a must-read for anyone interested in the transformative power of yoga.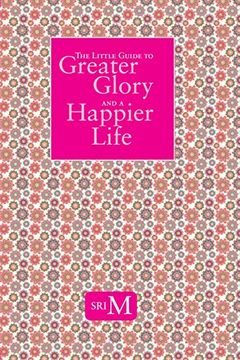 Discover the fascinating story of Sri 'M', a unique and extraordinary individual who, at 19 years old, travelled to the Himalayas to live with a 'real-time' yogi. Through first-hand experiences with higher levels of consciousness, Sri 'M' developed profound knowledge and personal insights about yoga, meditation, and metaphysics. Despite his deep wisdom, Sri 'M' leads a normal life with his family and is easily approachable. A jean-clad gentleman with a calming smile, he exudes peace and tranquility that is tangible. Join Sri 'M' on his journey to greater glory and a happier life.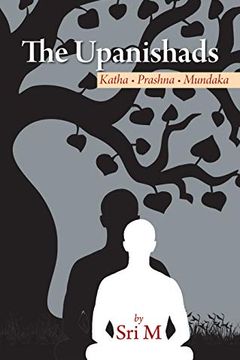 The Homecoming and Other Stories by Sri M
Kailash Yatra -Satsang with Sri M /Journey With Sri M by DR. NAYANA KASHYAP
Library War by Kiiro Yumi