Tim Dorsey Books
Tim Dorsey was born in Indiana, moved to Florida at the age of 1, and grew up in a small town about an hour north of Miami called Riviera Beach. He graduated from Auburn University in 1983. While at Auburn, he was editor of the student newspaper, The Plainsman. From 1983 to 1987, he was a police and courts reporter for The Alabama Journal, the now-defunct evening newspaper in Montgomery. He joined The Tampa Tribune in 1987 as a general assignment reporter. He also worked as a political reporter in the Tribune's Tallahassee bureau and a copy desk editor. From 1994 to 1999, he was the Tribune's night metro editor. He left the paper in August 1999 to write full time.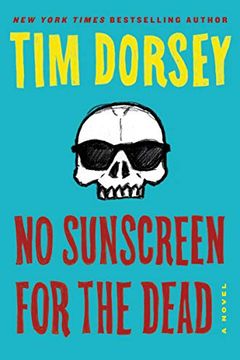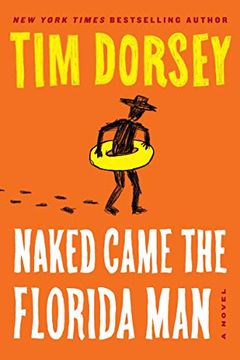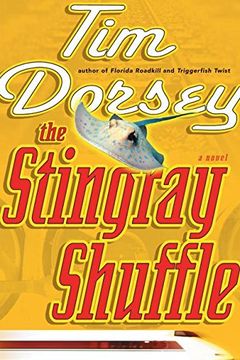 Serge is back!Yes, that encyclopedic history buff with boundless energy (but suspect impulse control) returns in his latest quest to make everyone appreciate all things Florida and still have time left for his one-man crime wave.In this brand-new saga, The Stingray Shuffle, Serge takes on all comers: the Russian mob, the Jamaican mob, the cocaine c...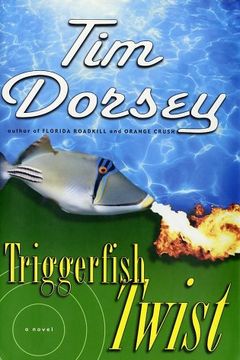 When Tim Dorsey sat down to write his first novel, the hilarious and hugely successful Florida Roadkill, he killed off way too many people. Now he needs them back. So in Triggerfish Twist, Dorsey invites us to take a warped trip back in time as he reunites the living with the soon to be very dead.And for the uninitiated, what a perfect place to sta...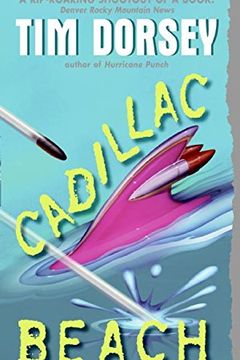 And busting out of Chattahoochee State Hospital ... without his meds! The thrill-killing Floridaphile needs to get to the bottom of his bookie grandad's bizarre 1964 death -- not to mention launch "Serge & Lenny's Florida Experience," the new Miami specialty tour venture he's cooked up with his best brain-dead druggie-buddy. It's all good. For Serg...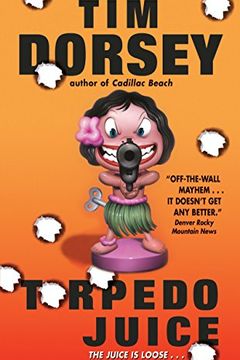 The drinks are on Sunshine State historian/spree killer Serge A. Storms, who's decided it's high time he got married. So he's motoring down to the Florida Keys -- the ultimate end of the line -- in search of Ms. Right . . .and finding his doped-up basket case bud Coleman along the way. But for Serge, "getting hitched" doesn't necessarily mean "sett...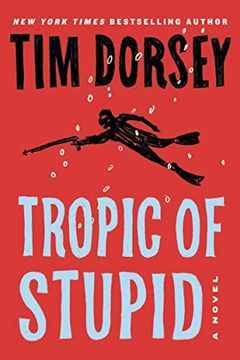 Devoted Floridaphile Serge Storms is a lover of history, so he's decided to investigate his own using one of those DNA services from late-night TV. Excited to construct a family tree, he and Coleman hit the road to meet his kin. Along the way, he plans to introduce Coleman to the Sunshine State's beautiful parks where he can brush up on his flora, ...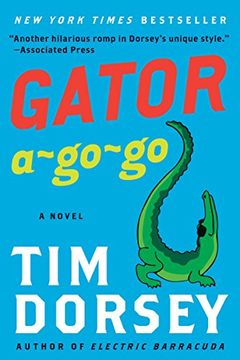 That's right: Serge and Coleman do spring break!It's been a long time coming, but they're at the party now—and you'll never look at a Frisbee the same way again.One spring break location obviously isn't enough for Serge, so he must hit them all, traveling through various historic locales, spewing nuggets of history at anyone who won't run away and ...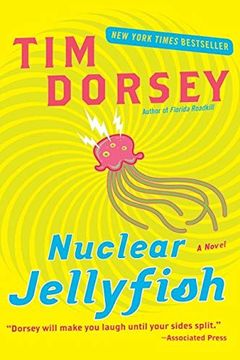 "Dorsey's brilliantly, profanely funny 11th novel…zips along like P.G. Wodehouse's best work." —Richmond Times-Dispatch Tim Dorsey's outrageously zany, gleefully violent, and uproariously funny Nuclear Jellyfish marks the triumphant return of lovable, thrill-killing Florida historian and tireless civic booster Serge A. Storms. The bestselling autho...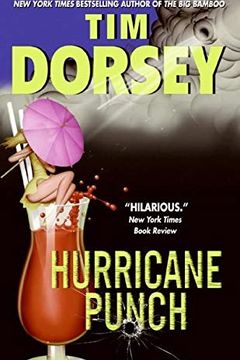 That lovable, under-undermedicated dispenser of truth, justice, and trivia is back with a vengeance—just as his cherished home state is about to take a beating from a conga line of hurricanes bearing down on the peninsula. But as Serge and his burnout buddy Coleman go storm-chasing, bodies begin turning up at a disturbing rate, even by Florida stan...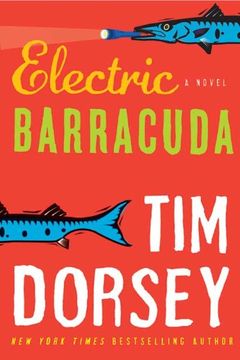 The Pope of Palm Beach by Tim Dorsey
Orange Crush by Tim Dorsey
Hammerhead Ranch Motel by Tim Dorsey
The Big Bamboo by Tim Dorsey
Shark Skin Suite by Tim Dorsey
Atomic Lobster by Tim Dorsey
Pineapple Grenade by Tim Dorsey
Tim Dorsey Collection #2 by Tim Dorsey
Squall Lines by Tim Dorsey
Florida Roadkill - A Survival Guide by Tim Dorsey
Cult Fiction by Ballard, et al
Tiger Shrimp Tango by Tim Dorsey
Coconut Cowboy by Tim Dorsey
Clownfish Blues by Tim Dorsey
Tropical Warning by Tim Dorsey
The Riptide Ultra-Glide by Tim Dorsey
When Elves Attack by Tim Dorsey
Florida Roadkill by Tim Dorsey
Tampa Bay Noir (Akashic Noir) by
The Best Mystery & Thriller Books by Laura Lippman, Peter Robinson, Charles Todd, Deborah Crombie, Tim Dorsey, Urban Waite, Hallie Ephron, Jennifer McMahon, Lisa Ballantyne
Mermaid Confidential by Tim Dorsey