Tim Dorsey Books
Tim Dorsey was born in Indiana, moved to Florida at the age of 1, and grew up in a small town about an hour north of Miami called Riviera Beach. He graduated from Auburn University in 1983. While at Auburn, he was editor of the student newspaper, The Plainsman. From 1983 to 1987, he was a police and courts reporter for The Alabama Journal, the now-defunct evening newspaper in Montgomery. He joined The Tampa Tribune in 1987 as a general assignment reporter. He also worked as a political reporter in the Tribune's Tallahassee bureau and a copy desk editor. From 1994 to 1999, he was the Tribune's night metro editor. He left the paper in August 1999 to write full time.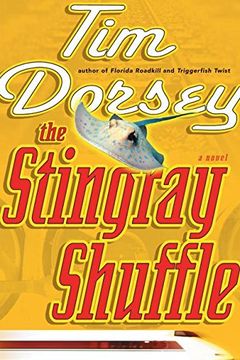 A wild and eccentric character named Serge takes on the Russian and Jamaican mafia, cocaine cartels, and even frat boys in The Stingray Shuffle. Alongside these crime sprees, Serge also delves into his new passion: trains. This latest installment in the series promises to answer long-awaited questions about the loonies who survived previous murderous rampages, where the briefcase with the $5 million is, and more. Follow Serge's adventures from Florida to New York City in this hilarious and action-packed ride.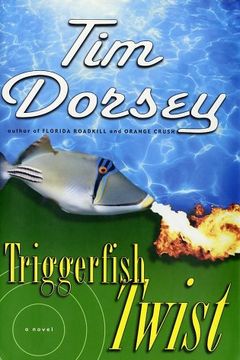 A man's move to a seemingly perfect Florida neighborhood spirals into chaos as he uncovers the town's seedy underbelly. With yuppies, drug addicts, and Machiavellian salesmen around every corner, our protagonist has had enough. But when he kills someone in self-defense, he unwittingly sets off a chain of events that brings him into the crosshairs of a vengeful family. Meanwhile, our favorite deranged killer duo, Serge Storms and his cohorts, rev up for their own shenanigans. The result? A darkly comedic and violent ride that will leave you both laughing and shaken.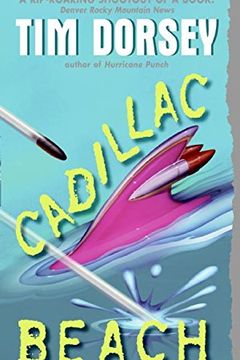 This fast-paced novel follows the wild adventures of thrill-seeking, Floridian Serge A. Storms. Fresh out of a mental hospital and off his meds, Serge teams up with his friend to launch a new Miami tour business while also investigating his bookie grandad's mysterious death. With plenty of humor, action, and twists, this book is a wild ride from start to finish.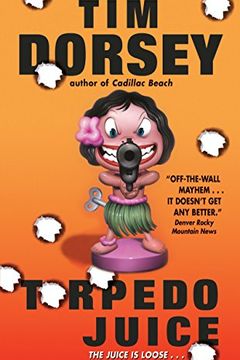 Get ready for a wild ride as Sunshine State historian and spree killer Serge A. Storms searches for Ms. Right in the Florida Keys. But settling down isn't on his mind, especially when the area is filled with slimeballs, swindlers, and unrepentant jerks who need to be dealt with. Join Serge as he navigates through this chaotic and entertaining adventure.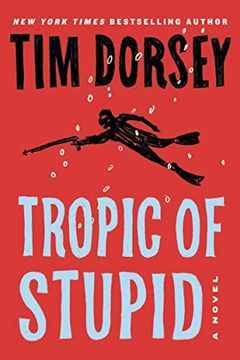 In "Tropic of Stupid," history-loving Floridaphile Serge Storms embarks on a journey to uncover his family tree using a DNA service, with his friend Coleman in tow. Along the way, they visit the state's beautiful parks and discover that Serge may be related to a notorious serial killer who's evaded arrest. With both his family and the Florida Department of Law Enforcement on the case, Serge's search for his past takes a dangerous turn. Will Serge's newfound understanding of family lead to deadly consequences?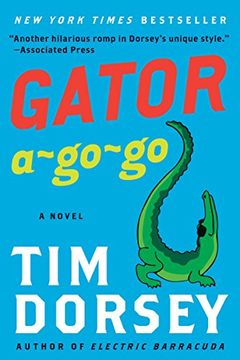 Join Serge and Coleman as they journey through various historic locales, spewing nuggets of history and dispensing their own brand of justice. But along the way, they attract a growing following of college students and a mysterious gang that leaves a trail of bodies in their wake. Are the kids safer with Serge or in more danger? With dirty dancing contests, illegal drugs, and dangerous bartenders, this vacation is anything but ordinary. Will Serge survive the carnage and create his most excellent documentary ever? Pack your cooler and join the party!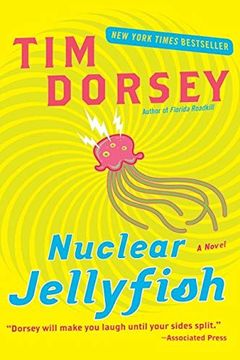 Get ready to laugh out loud with Tim Dorsey's outrageously funny Nuclear Jellyfish. The book stars the lovable and thrill-killing Florida historian, Serge A. Storms, and is packed with zany adventures and uproarious moments. Dorsey's writing is often compared to that of P.G. Wodehouse, Carl Hiaasen, and Christopher Moore, making him one of the top American humorists. Don't miss out on this veritable WMD of radioactive hilarity that is guaranteed to leave you in stitches!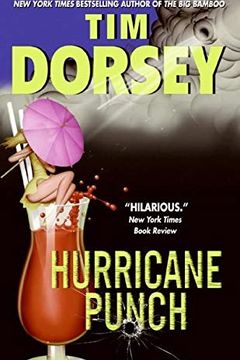 In "Hurricane Punch," our beloved dispenser of truth, Serge, navigates through a barrage of hurricanes pummeling his beloved Florida. Joined by his drug-addled friend Coleman, they soon discover a dark side to the storm as bodies begin piling up. Serge's moral code is put to the test as he vows to uncover the identity of this new serial killer. A hilarious and thrilling romp through the Sunshine State, "Hurricane Punch" is a must-read for fans of crime fiction.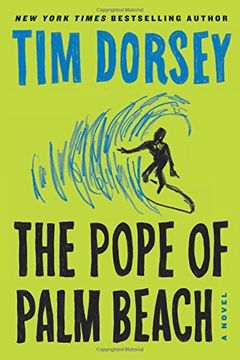 Explore the diabolically madcap adventures of Serge A. Storms, Florida's biggest fan, and his permanently baked sidekick, Coleman, as they embark on a literary pilgrimage back to their hometown. In a story told through flashbacks, follow Serge and Coleman's childhood memories and their present-day quest to uncover forgotten legends and Floridian arcana. As the body count grows, so does the list of bizarre questions that only Florida can produce. With wit and dark humor, The Pope of Palm Beach is a delightfully violent adventure from the twisted imagination of Tim Dorsey.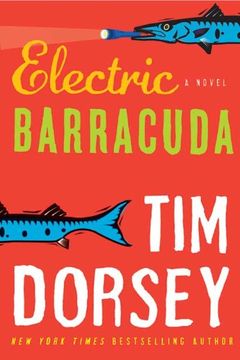 Fans of zany crime thrillers will adore the latest installment in Tim Dorsey's series. Featuring the lovable serial killer Serge A. Storms, Electric Barracuda is an outrageous romp through the Sunshine State. This time, Serge is on the run from the police, and the murder and mayhem are laugh-out-loud funny. With Dorsey's signature style and humor, Electric Barracuda is not to be missed.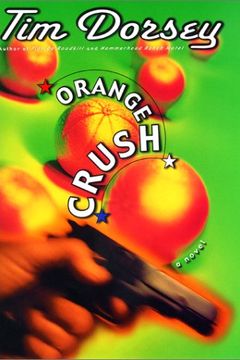 Hammerhead Ranch Motel by Tim Dorsey
No Sunscreen for the Dead by Tim Dorsey
The Big Bamboo by Tim Dorsey
Shark Skin Suite by Tim Dorsey
Mermaid Confidential by Tim Dorsey
Atomic Lobster by Tim Dorsey
Naked Came the Florida Man by Tim Dorsey
Pineapple Grenade by Tim Dorsey
Tim Dorsey Collection #2 by Tim Dorsey
Florida Roadkill - A Survival Guide by Tim Dorsey
Squall Lines by Tim Dorsey
Coconut Cowboy by Tim Dorsey
Tiger Shrimp Tango by Tim Dorsey
Clownfish Blues by Tim Dorsey
Tropical Warning by Tim Dorsey
The Riptide Ultra-Glide by Tim Dorsey
When Elves Attack by Tim Dorsey
Florida Roadkill by Tim Dorsey
The Best Mystery & Thriller Books by Laura Lippman, Peter Robinson, Charles Todd, Deborah Crombie, Tim Dorsey, Urban Waite, Hallie Ephron, Jennifer McMahon, Lisa Ballantyne
Tampa Bay Noir (Akashic Noir) by
Cult Fiction by Ballard, et al