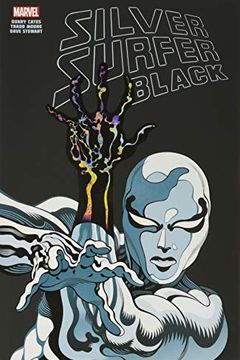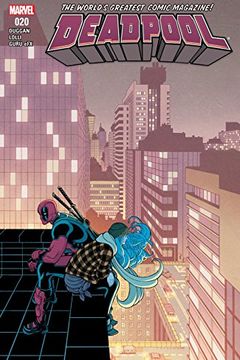 Deadpool has it tough sometimes. It can be hard to keep going. But he does....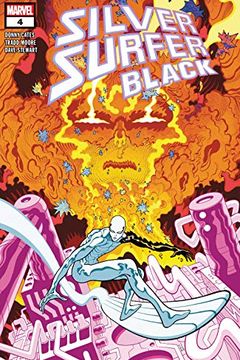 The darkness is spreading, and Knull is winning. But when the Surfer discovers something with the potential power to turn the tides, is he prepared to pay the terrible price for awakening it? With the cost of survival already taking its heavy toll on him, does he have any other choice?...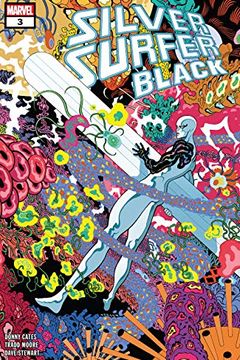 The Surfer's power is fading! Is this the end of Norrin Radd as the all-consuming darkness descends upon him? Or will help come in the form of an unexpected ally?...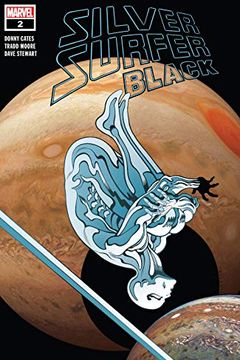 Marooned across the cosmos! The Surfer will have to risk everything, to beat back the void that threatens to swallow the galaxy whole...including his very soul!...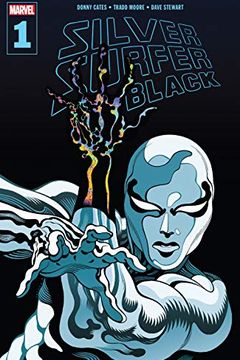 Featuring action-packed extras including a Cover Gallery, Script, Inked And Color Pages and Character Designs! Spinning out of GUARDIANS OF THE GALAXY #1, almost the entire galaxy's defenders have been blown through a black hole, including the Silver Surfer! But the story doesn't end there... In order to fight back the oblivion, Surfer will have to...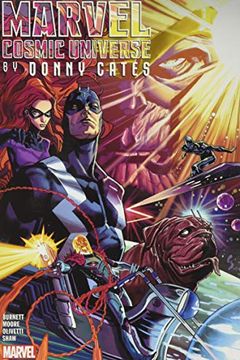 Blockbuster writer Donny Cates (VENOM, GUARDIANS OF THE GALAXY, THOR) unleashes cosmic chaos! Ask the galaxy's most powerful beings how they fear the universe will end, and they will answer with two words: "Thanos wins." Now, that disturbing thought becomes a horrifi c reality! Meanwhile, the Kree have targeted the Inhumans for annihilation...and t...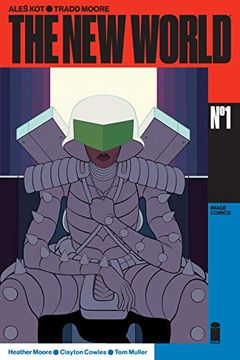 The United States of America—after the Second Civil War. Two lovers meet. One: a straight-edge vegan hacker anarchist boy with a penchant for messing with the State. The other: a chaotic, hedonistic cop with a reality TV show and a license to kill. This really shouldn't happen—and yet, somehow, it does. And soon, the entire state of New California ...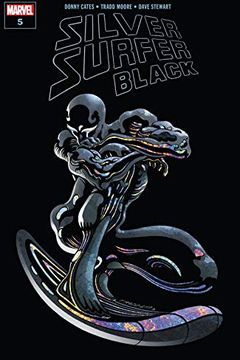 The final stand against Knull! The Surfer's severely depleted of his Power Cosmic, will desperate lengths force him to use his secret weapon and unleash a new horror upon the galaxy? Trust us, you won't want to miss this epic conclusion!...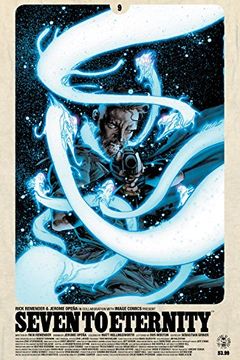 Did Adam Osidis set out to save the world from the terror of the Mud King, or to save himself? Don't miss the chilling finale to the second chapter of RICK REMENDER & JEROME OPEÑA's fantasy epic....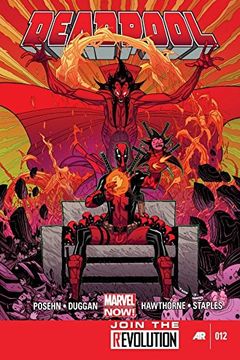 Deadpool (2012) #10 by Brian Posehn
Deadpool (2012) #11 by Gerry Duggan, Brian Posehn
All-New Ghost Rider #2 by Felipe Smith
Guardians of the Galaxy #12 by Donny Cates
Secret Avengers #1 by Ales Kot
Legacy of Luther Strode #2 by Justin Jordan
All-New Ghost Rider #3 by Felipe Smith
All-New Ghost Rider #5 by Felipe Smith
Secret Avengers #2 by Ales Kot
The Legacy of Luther Strode #1 by Justin Jordan
The New World #5 by Ales Kot
The New World #3 by Ales Kot
Deadpool #23 by Gerry Duggan
The Strange Talent of Luther Strode #3 (of 6) by Justin Jordan
Legacy of Luther Strode #3 by Justin Jordan
Legacy of Luther Strode #5 by Justin Jordan
All-New Ghost Rider #4 by Felipe Smith
Secret Avengers #3 by Ales Kot
All-New Ghost Rider #1 by Felipe Smith
Deadpool #22 by Gerry Duggan
The New World #2 by Ales Kot
Star Wars Annual (2018) #4 by Cullen Bunn
Deadpool vs. Thanos #1 by Tim Seeley
The Legend of Luther Strode by Justin Jordan
Harley Quinn núm. 01 by Amanda Conner, Jimmy Palmiotti
The Legacy of Luther Strode by Justin Jordan
Secret Avengers, Vol. 3 by
In the Dark by Rachel Deering, Justin Jordan, Cullen Bunn, Sean E. Williams, Scott Snyder, James Tynion IV, Christopher Sebela
Luther Strode by Justin Jordan, Tradd Moore
Secret Avengers #4 by Ales Kot
The Strange Talent of Luther Strode by Justin Jordan
Zero Volume 1 by Ales Kot
Deadpool #24 by Gerry Duggan
Secret Warriors #4 by Matthew Rosenberg
Secret Warriors #5 by Matthew Rosenberg
All-New Ghost Rider #6 by Felipe Smith
Deadpool vs. Thanos by Tim Seeley
Secret Warriors #6 by Matthew Rosenberg
Venom (2016-2018) #150 by Mike Costa, Robbie Thompson, David Michelinie
Vote Loki #4 by Christopher Hastings
Secret Warriors #7 by Matthew Rosenberg
Vote Loki #2 by Christopher Hastings
The New World #4 by Ales Kot
Vote Loki #1 by Christopher Hastings
Deadpool vs. Thanos #4 by Tim Seeley
The New World by Ales Kot
Deadpool vs. Thanos #3 by Tim Seeley
Deadpool vs. Thanos #2 by Tim Seeley
Amazing Spider-Man #49 by Nick Spencer, Tradd Moore, Kurt Busiek, Saladin Ahmed
Amazing Spider-Man by Nick Spencer, Vol. 10 by Nick Spencer, Tradd Moore, Kurt Busiek, Saladin Ahmed, Jed Mackay
Outlaw Territory Volume 3 by Maxwell Patterson, Tony DiGerolamo, Corrina Bechko, October Crifasi
Deadpool (2012) Annual #1 by Ben Acker, Ben Blacker
Secret Warriors #1 by Matthew Rosenberg
All-New Ghost Rider, Vol. 1 by Felipe Smith
Secret Avengers #5 by Ales Kot
Secret Warriors #2 by Matthew Rosenberg
Vote Loki #3 by Christopher Hastings
Secret Warriors #3 by Matthew Rosenberg
Batman Black & White (2020-) #1 by James Tynion, Paul Dini, Emma Rios, G. Willow Wilson, J.H. Williams
Venom Vol. 1 by Marvel Comics
Deadpool #1 by Gerry Duggan
Batman by Michael Avon Oeming
Secret Warriors, Vol. 2 by Matthew Rosenberg
Ghost Rider #1 by Felipe Smith