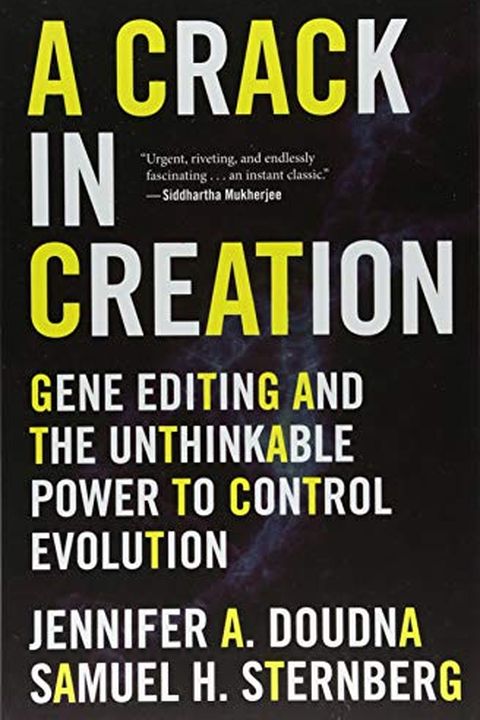 A Crack in Creation
Gene Editing and the Unthinkable Power to Control Evolution
Jennifer A. Doudna
Discover the groundbreaking gene-editing tool CRISPR and the ethical implications of manipulating DNA in this book, a finalist for the Los Angeles Times Book Prize. Co-author Jennifer Doudna, a biologist and one of the creators of CRISPR, shares the powerful potential of the technology to cure diseases, but also warns of the unforeseeable consequences and risks that come with rewriting the human genetic code. This book is required reading for every concerned citizen, according to the New York Review of Books.
Publish Date
2017-06-13T00:00:00.000Z
2017-06-13T00:00:00.000Z
Recommendations
been reading this book about CRISPR and it makes me want to learn more about biology :) :)     
–
source
@arupthenomad Jennifer doudna's book.     
–
source