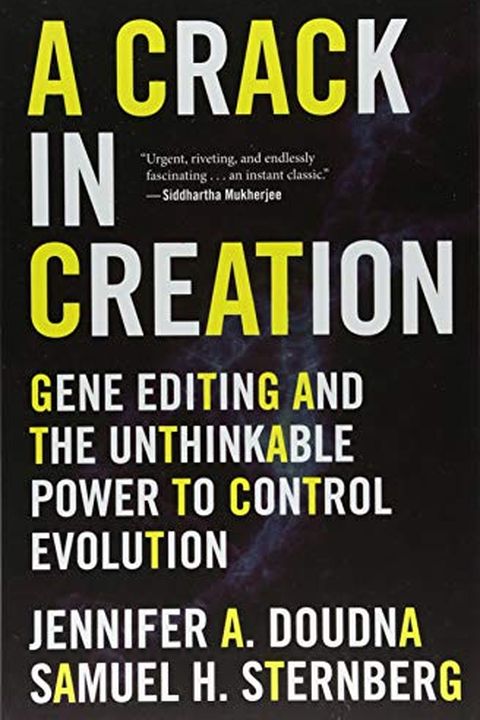 A Crack in Creation
Gene Editing and the Unthinkable Power to Control Evolution
Jennifer A. Doudna
Finalist for the Los Angeles Times Book Prize    The future is in our hands as never before, and this book explains the stakes like no other. George LucasRequired reading for every concerned citizen. New York Review of Books   Not since the atomic bomb has a technology so alarmed its inventors that they warned the world about its use. That is, unti...
Publish Date
2018-08-21T00:00:00.000Z
2018-08-21T00:00:00.000Z
First Published in 2017
Recommendations
been reading this book about CRISPR and it makes me want to learn more about biology :) :)     
–
source
@arupthenomad Jennifer doudna's book.     
–
source