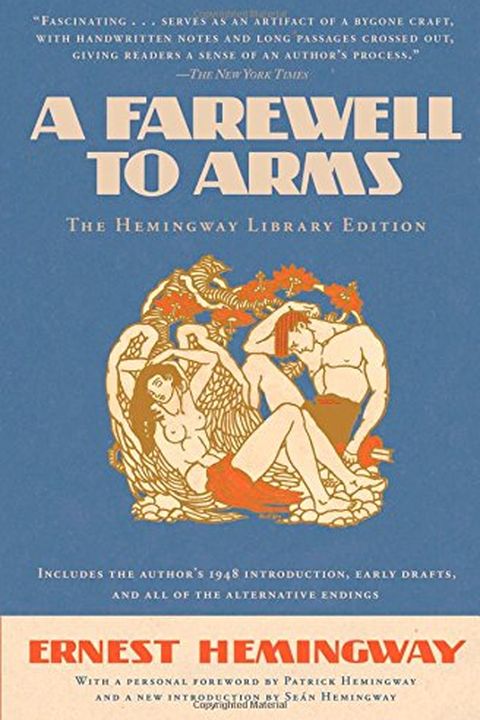 A Farewell to Arms
The Hemingway Library Edition
Ernest Hemingway
Focusing on the theme of love during wartime, this book is a gripping and unforgettable story of an American ambulance driver on the Italian front and his passion for a beautiful English nurse. Set against the looming horrors of the battlefield, this semi-autobiographical work captures the harsh realities of war and the pain of lovers caught in its inexorable sweep. With all of the alternate endings included for the first time, as well as early drafts of essential passages, readers gain new insight into Hemingway's craft and creative process with this celebrated edition of one of the greatest novels of the twentieth century.
Publish Date
2004-01-01T00:00:00.000Z
2004-01-01T00:00:00.000Z
First Published in 1929
Recommendations
A Farewell to Arms by Ernest Hemingway a book from my great books list     
–
source
@sfm_42 That's a great example of a book you should read as a teen and an adult. The Right Stuff has a similar quality.     
–
source
@thehistoryguy Love that book     
–
source