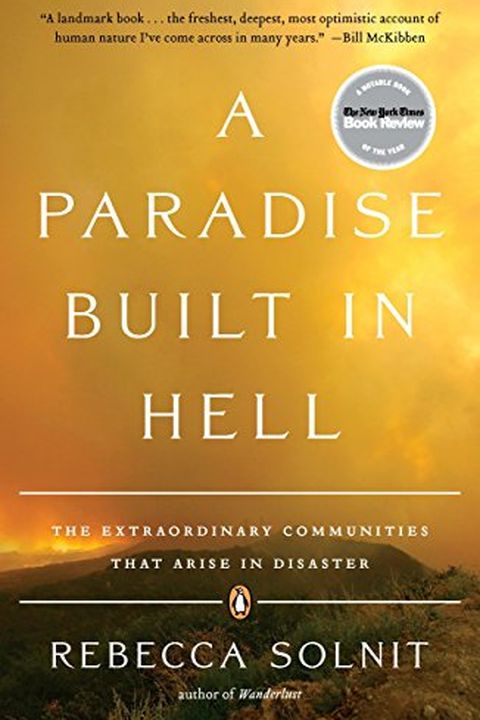 A Paradise Built in Hell
The Extraordinary Communities That Arise in Disaster
Rebecca Solnit
"A Paradise Built in Hell" by Rebecca Solnit explores the surprising joy and sense of community that emerges during disasters. With a hopeful and optimistic outlook, Solnit investigates the moments of altruism, resourcefulness, and generosity that arise during times of grief and disruption, and considers their implications for everyday life. This book challenges conventional beliefs about human nature and offers a vision of a less authoritarian and fearful society that is more collaborative and local.
Publish Date
2009-08-20T00:00:00.000Z
2009-08-20T00:00:00.000Z
Recommendations
This is a phenomenal book.     
–
source
The perfect book for this moment is Rebecca Solnit's "A Paradise Built in Hell," a meticulously researched history of disasters that uses primary sources to prove that in times of crisis, people help one another - rather than looting and pillaging. 1/     
–
source
I've recommended this book 5 times today, which means it's time for a tweet If you're on the fence about starting something, especially a community for like-minded people There are practical examples following Katrina, Chernobyl & the 1906 earthquake in San Francisco     
–
source