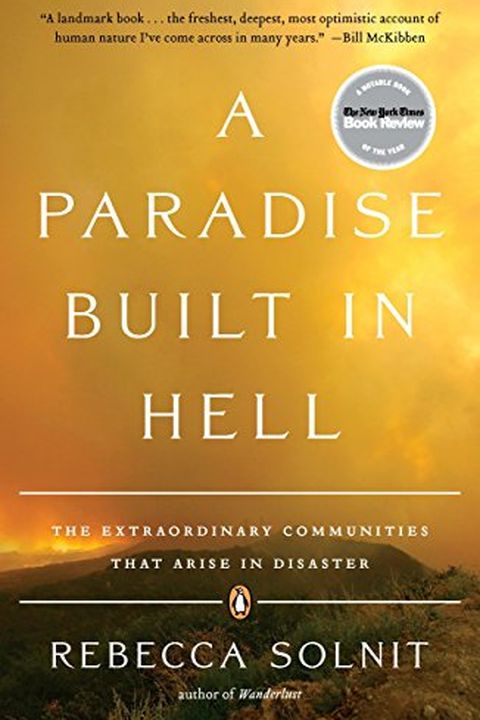 A Paradise Built in Hell
The Extraordinary Communities That Arise in Disaster
Rebecca Solnit
"The freshest, deepest, most optimistic account of human nature I've come across in years." -Bill McKibben The most startling thing about disasters, according to award-winning author Rebecca Solnit, is not merely that so many people rise to the occasion, but that they do so with joy. That joy reveals an ordinarily unmet yearning for community, purp...
Publish Date
2010-08-31T00:00:00.000Z
2010-08-31T00:00:00.000Z
First Published in 2009
Recommendations
This is a phenomenal book.     
–
source
The perfect book for this moment is Rebecca Solnit's "A Paradise Built in Hell," a meticulously researched history of disasters that uses primary sources to prove that in times of crisis, people help one another - rather than looting and pillaging. 1/     
–
source