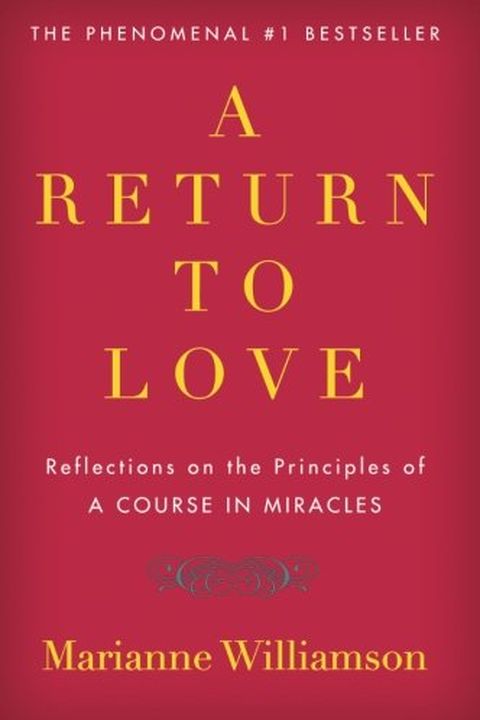 A Return to Love
Reflections on the Principles of "A Course in Miracles"
Marianne Williamson
Back by popular demand -- and newly updated by the author -- the mega-bestselling spiritual guide in which Marianne Williamson shares her reflections on A Course in Miracles and her insights on the application of love in the search for inner peace.Williamson reveals how we each can become a miracle worker by accepting God and by the expression of l...
Publish Date
1996-03-15T00:00:00.000Z
1996-03-15T00:00:00.000Z
First Published in 1992
Recommendations
Our deepest fear is not that we are inadequate. Our deepest fear is that we are powerful beyond measure. - Reading those two sentences sparked a series of aha moments for me. What Marianne Williamson is getting at here is that fear hides our inner light, but that when we embrace love—which is how she defines God—we connect with who we are really meant to be. I have never been more moved by a book than I am by this one.     
–
source
RT @beloved_nim: Every once in a while, we read something and it stays with us. At 17, l read this quote by @marwilliamson from her book #returntolove and it sparked something. 2 years ago, I had a life changing experience and I found myself reading th…     
–
source
@ZaneleLec One of my favourite books of all time.     
–
source