Sharon Kyle
Recommended Books
Sharon Kyle shifted gears mid-career. After more than 20 years managing finances for NASA's Jet Propulsion Laboratory, she graduated from law school then pursued a dual career as a professor of law and publisher of a daily publication that focuses on social justice. Today she is the Publisher of the LA Progressive and former president of Peoples College of Law where she taught contract law for 7 years.
Sort by
Latest Recommendations First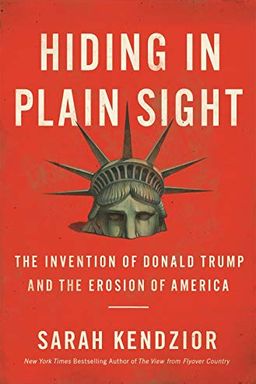 This book by Sarah Kendzior delves into the erosion of American liberty and the rise to power of Donald Trump. Kendzior expertly links key moments in Trump's life with the degradation of American politics and the erosion of civil liberties by foreign powers. This book offers a never-before-seen look at her personal life and her lifelong tendency to be in the wrong place at the wrong time. Hiding in Plain Sight is a necessary examination of the ongoing loss of freedom and secrets behind a burgeoning autocratic United States that have been hiding in plain sight for decades.
This book is blowing my mind @sarahkendzior     
–
source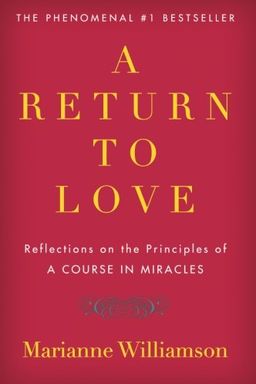 This spiritual guide delves into Marianne Williamson's reflections on A Course in Miracles and the significance of love in achieving inner peace. The author reveals how accepting God and expressing love can transform each person into a miracle worker. Williamson also emphasizes the power of love in achieving fulfillment, regardless of the nature of personal struggles in relationships, career, or health. By practicing love, individuals can create a more peaceful and loving world for future generations.
RT @beloved_nim: Every once in a while, we read something and it stays with us. At 17, l read this quote by @marwilliamson from her book #returntolove and it sparked something. 2 years ago, I had a life changing experience and I found myself reading th…     
–
source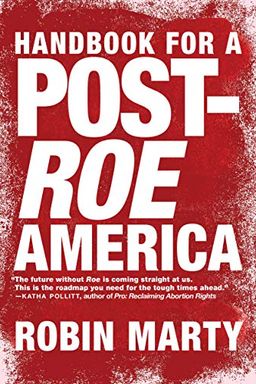 Handbook for a Post-Roe America is an essential guide for anyone concerned about reproductive rights in the US. Activist and writer Robin Marty offers practical advice for navigating the challenges of a post-Roe America, including how to access healthcare and organize for change. With a comprehensive resource guide, this book is a must-read for anyone who wants to ensure access to safe and legal abortion.
#RT @ZerlinaMaxwell: RT @JillFilipovic: There are a lot of reporters covering this abortion bills, and that's great. But it can be hard to separate truth from the noise. Some great resources: @robinmarty wrote a book on this stuff, so she's a great person to start with @Sist…     
–
source