Sort by
Latest Recommendations First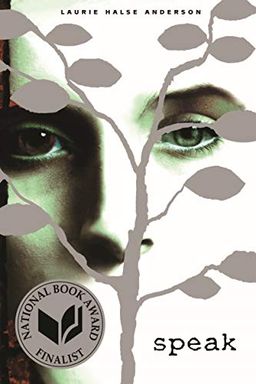 High school is tough enough without becoming an outcast for doing the right thing. Melinda's high school experience takes a dark turn when she's raped at a party, leaving her isolated and unable to speak out. Only her art class provides any solace, and it's through her work on a project that she begins to heal. But when she has another violent encounter with her rapist, Melinda fights back and finally achieves vindication. In this powerful novel, Laurie Halse Anderson tackles the hypocrisy of high school and the importance of speaking up for oneself. A finalist for the National Book Award, Speak is a poignant and unforgettable story.
@Rons_Reads Thank you for caring enough about those readers to give them Speak, and all of the other books that you've shared. You have saved lives with this work. Books help readers find their path to health and happiness.❤️❤️❤️     
–
source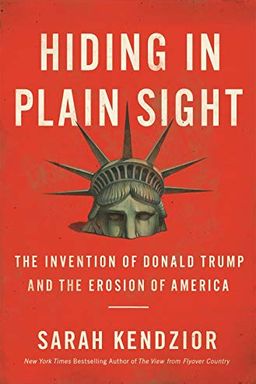 This book by Sarah Kendzior delves into the erosion of American liberty and the rise to power of Donald Trump. Kendzior expertly links key moments in Trump's life with the degradation of American politics and the erosion of civil liberties by foreign powers. This book offers a never-before-seen look at her personal life and her lifelong tendency to be in the wrong place at the wrong time. Hiding in Plain Sight is a necessary examination of the ongoing loss of freedom and secrets behind a burgeoning autocratic United States that have been hiding in plain sight for decades.
If you are looking for well-sourced, well-written backgrounders into #Ukraine, incl the former administration's meddling there, @sarahkendzior has you covered. I highly recommend her book: Hiding In Plain Sight.     
–
source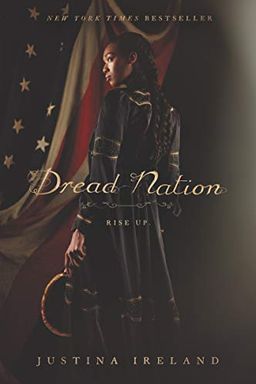 "Experience a thrilling alternate history of America where the dead have risen, changing the fate of the nation forever. Follow Jane McKeene, a young girl of color determined to make a new life for herself as an Attendant, trained to fight both with weapons and etiquette to protect the wealthy. But when conspiracies and powerful enemies endanger her safety, Jane must face a life-threatening battle for survival. Dread Nation is a captivating and deeply subversive novel that explores themes of race, humanity, and survival in an explosive, post-apocalyptic America."
DREAD NATION by @justinaireland is so great and well-written and a master class in plot that I've marked it up with stickies. Read this book. #FReadom #txlege     
–
source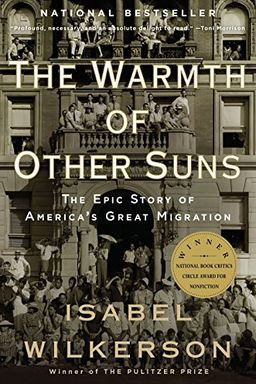 This remarkable book delves into the little-known history of the mass migration of black citizens in search of a better life, who fled the South for northern and western cities from 1915 to 1970. Through the stories of three unforgettable individuals, author Isabel Wilkerson brings this epic journey to life, painting a vivid picture of how it changed America forever. With stunning historical detail and access to new data and official records, The Warmth of Other Suns is a definitive account of a crucial period in American history.
Today, thanks to the wonderful folks at @FReadomFighters, I'll be sharing books that are a gift in my life - the books that I'd save in a fire. I'm missing a few that I gave away, so these represent a partial highlight reel of my reading in the last 20 years. First up: #FReadom     
–
source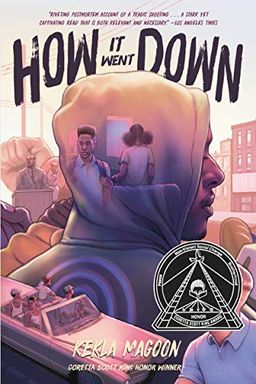 This book explores the aftermath of a black teenager's murder by a white shooter, and the conflicting accounts that emerge in the community. As Tariq's loved ones try to come to terms with his death, they struggle to understand what really happened. Written by award-winning author Kekla Magoon, this thought-provoking story is sure to spark conversation and reflection.
@LittleWillow93 @melanin_ya One of the best books ever written!!     
–
source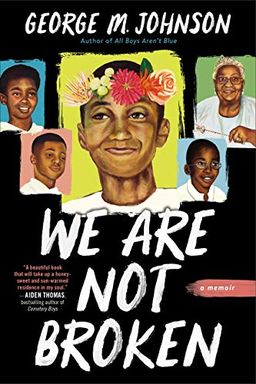 Celebrate Black boyhood and brotherhood in all its glory with this vibrant memoir by a bestselling author and activist. Follow the story of four boys raised by their devoted grandmother, as they navigate early brushes with racism, memorable experiences at the family barbershop, and first loves and losses. Through it all, they hold each other close, never broken. This personal account captures the unique experience of growing up as a Black boy in America, exploring themes of vulnerability, sacrifice, and culture. Touching letters from the grandchildren to their beloved matriarch add an extra layer of heartwarming emotion to this modern classic of emerging adulthood.
@IamGMJohnson My pleasure! I felt like I was a lucky listener at a family reunion. Your book has more love in it than any other book I can remember. Thank you for sharing it with the world. ❤️     
–
source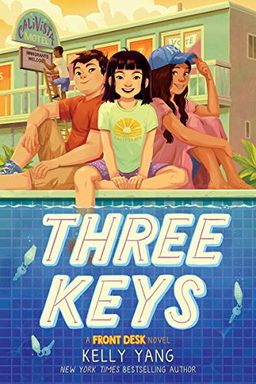 The characters of Mia and her family, who run the Calivista Motel, return in this hilarious and resonating sequel to the award-winning book Front Desk. Mia navigates through the struggles of sixth grade as her writing skills are criticized, her motel is in financial trouble, and a new immigration law threatens her life. Can Mia find the key to getting through these turbulent times?
@pernilleripp @kellyyanghk @RoomofOnesOwn Thank you for doing this, Pernille! And thank you, @kellyyanghk for writing an awesome book! ❤️❤️     
–
source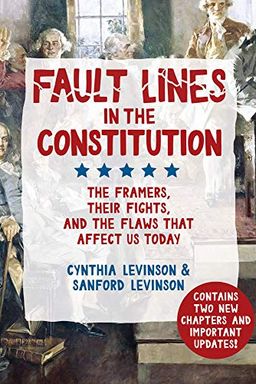 Explore the roots of today's political issues in the US Constitution through Fault Lines in the Constitution. Authors Cynthia and Sanford Levinson delve into the creation of this historic document and discuss how contemporary problems were first introduced in it, offering possible solutions along the way. From the Electoral College to gerrymandering and the Senate, the Levinsons shed light on the haggling in an overheated room that brought about these features in our system. Each chapter features a true story that connects to a section of the Constitution, providing a smart and thought-provoking exploration of our society and government.
This graphic novel version of The Fault Lines in Our Constitution needs to be in every library, classroom and home! Regardless of who wins, we should spend the month of December doing a National Read of the book, with virtual opportunities to discuss it. @cylev @01FirstSecond     
–
source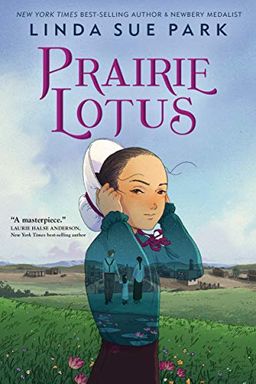 Discover a powerful coming-of-age story with Prairie Lotus. Follow the journey of Hanna, a half-Asian girl in 1880s America, as she strives to fit in, pursue her dreams, and make at least one friend. This book explores themes of prejudice, identity, and determination through Hanna's adjustment to her new town and the challenges she faces along the way. Don't miss out on this inspiring tale of overcoming adversity.
@ryanbeckwith @irac99 That's wonderful - thank you! If you're looking for another amazing historical fiction novel, check out Prairie Lotus by @LindaSuePark. It's set in the same time period as the Little House books, but with better research & an honest approach to the racism of the time era. Enjoy!     
–
source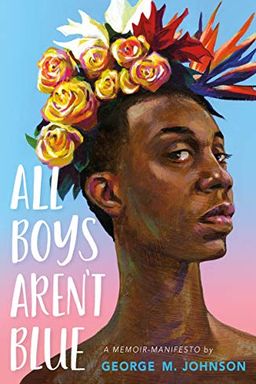 This memoir explores the childhood, adolescence, and college years of a Black queer man through personal essays. Covering topics such as gender identity, toxic masculinity, consent, and Black joy, it acts as both a primer for allies and a reassuring testimony for young queer men of color. With emotionally frank writing, this young-adult memoir weaves together the trials and triumphs faced by Black queer boys.
All Boys Aren't Blue by @IamGMJohnson is powerful, stunning and vitally important. I love this book so much! It needs to be in every library - public and high school - in the country. Can we make that happen, @aasl & @yalsa? @GraceKendallLit @MacKidsSL     
–
source
How We Fight for Our Lives by Saeed Jones
Torpedoed by Deborah Heiligman
The Vagina Bible by Jennifer Gunter
Amazons, Abolitionists, and Activists by Mikki Kendall
The Grace of Silence by Michele Norris