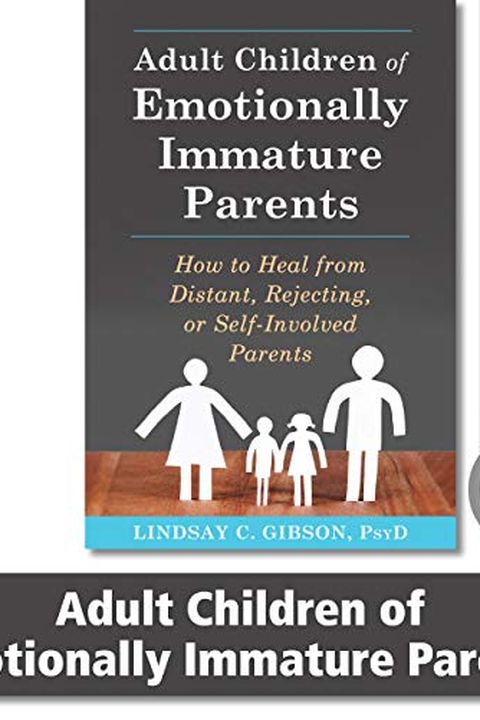 Adult Children of Emotionally Immature Parents
How to Heal from Distant, Rejecting, or Self-Involved Parents
Lindsay C. Gibson
If you grew up with an emotionally immature, unavailable, or selfish parent, you may have lingering feelings of anger, loneliness, betrayal, or abandonment. You may recall your childhood as a time when your emotional needs were not met, when your feelings were dismissed, or when you took on adult levels of responsibility in an effort to compensate ...
Publish Date
2015-06-01T00:00:00.000Z
2015-06-01T00:00:00.000Z
Recommendations
It's an intense read, but it hits. I've read more than a few good books this year, but this one was certainly most useful.     
–
source
Good books for parents (or would-be, or aspiring parents) to read would be Running on Empty by Jonice Webb and Adult Children of Emotionally Immature Parents. It will give you a sense of the baggage that Boomers saddled their kids with, and how to stop passing that on     
–
source