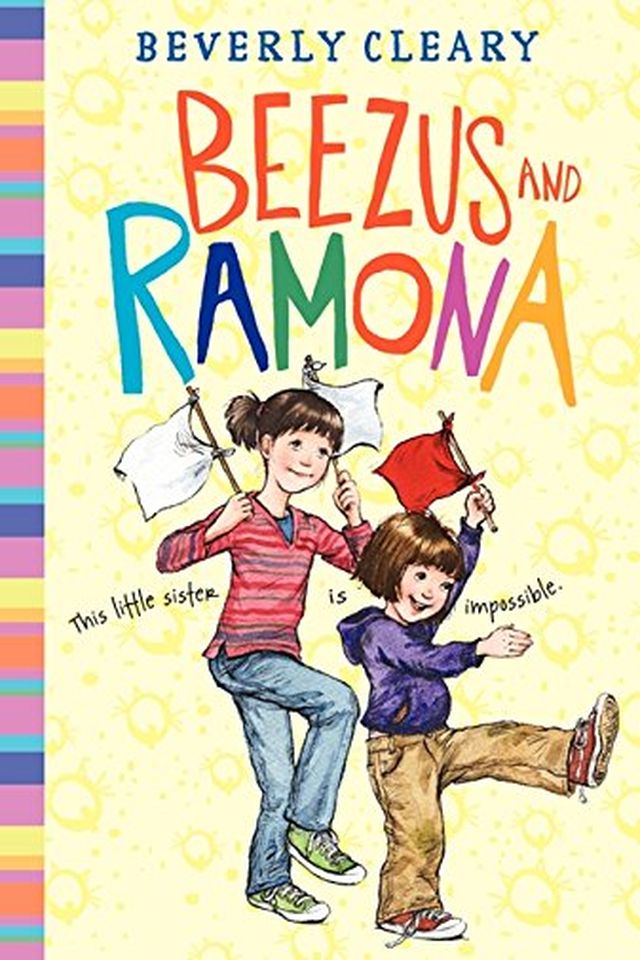 Beezus and Ramona
Ramona Quimby Series
Beverly Cleary
A relatable story for anyone with younger siblings, this book follows Beezus Quimby as she navigates life with her mischievous little sister Ramona. From taking one bite out of every apple to throwing secret parties, Ramona is always causing trouble and stealing attention. Beezus must balance her responsibility as an older sister with her embarrassment over Ramona's unpredictable antics.
Publish Date
2000-06-08T00:00:00.000Z
2000-06-08T00:00:00.000Z
First Published in 1955
Recommendations
Holding Beverly Cleary's family and loved ones in my heart. Ramona brought me so much joy as a child and inspired me to ask my Grandma Ginger to quit smoking for my 8th birthday (she did!). Have loved sharing her books with my children. May her memory be a blessing.     
–
source
@maggiekb1 Great books.     
–
source
Am I the only middle-aged woman still obsessed with all the Ramona books? I loved them as a kid, and loved them anew as aparent.     
–
source