Sort by
Latest Recommendations First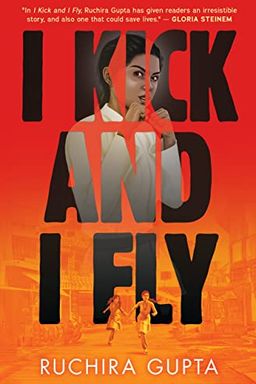 "I Kick and I Fly" is an inspiring story of triumph and social justice that follows a young girl in Bihar, India, as she learns the value of her body through kung fu and escapes the sex trade. Written by renowned activist Ruchira Gupta, this propulsive adventure showcases the power of hope and heroism, and demonstrates that destiny can be disrupted. A life-long activist who has dedicated her life to ending the trafficking of children, Gupta's unforgettable account and award-winning documentary "The Selling of Innocents" will leave a lasting impact on readers.
Absolutely love this book. Cannot wait for the world to get its hands on it. @Ruchiragupta has created something very special here.     
–
source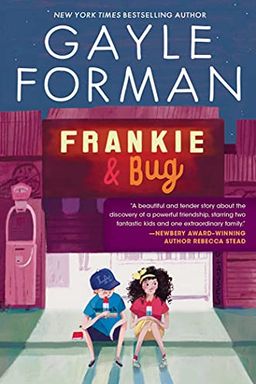 This poignant and powerful middle-grade novel is a coming-of-age story that explores family, friendship, allyship, and finding your way in a complicated world. The book follows a young girl and her new friend as they embark on a summer of discovery in 1987. From learning important lessons about each other and life, to understanding what it means to be your true self and being a good ally, this book is a must-read for anyone navigating the complexities of growing up.
"If I had this book when I was younger, I would have devoured it in one sitting. I fully expect to see a group of kids at my school sitting and either reading or discussing this book. I loved it!" 🧡💛💙💓🌈     
–
source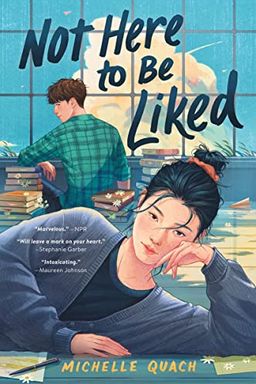 A searing and cheeky novel about the complexities of falling in love with your enemy. When the perfect candidate for editor in chief of her school paper, Eliza Quan, runs against ex-jock Len DiMartile, who is inexperienced but tall, handsome, and male, her frustration spills out in a viral essay that sparks a feminist movement. Caught between those who believe she's a gender equality champion and those who think she's simply crying misogyny, Eliza finds herself increasingly trapped as she works side by side with Len to demonstrate civility. But as they get to know each other, Eliza feels a horrifying realization - she just might be falling for the face of the patriarchy himself. A New York Times new and upcoming young adult book to watch for, this book is a Parents Magazine Best Book of the Year, an NPR Best Book of the Year, a Kirkus Best Book of the Year, and more.
Can't forget my beloved young adult books: 👉🏻 White Smoke by @WriteinBK 👉🏻 Not Here to Be Liked @michellequach 👉🏻 It All Comes Back to You by @farahnazrishi     
–
source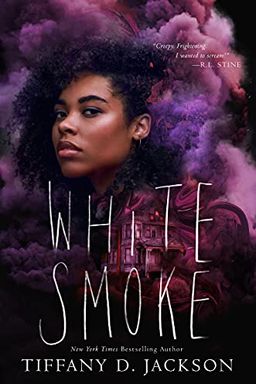 This YA psychological thriller is a modern twist on the classic haunted house story. Marigold moves to a new city with her blended family, hoping to escape the ghosts of her past. But their new home on Maple Street is far from perfect – doors open on their own, shadows walk past rooms, and a foul smell fills the air. Is it just their imagination, or is something sinister lurking in the house? As Mari investigates, she discovers that the danger isn't limited to their home, but something is hiding within the town of Cedarville as well.
Can't forget my beloved young adult books: 👉🏻 White Smoke by @WriteinBK 👉🏻 Not Here to Be Liked @michellequach 👉🏻 It All Comes Back to You by @farahnazrishi     
–
source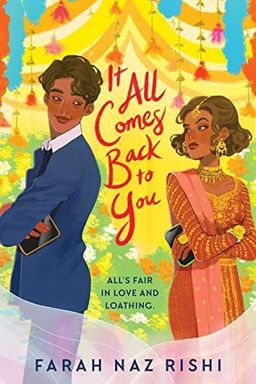 A rom-com perfect for fans of Sandhya Menon and Morgan Matson, where two exes must revisit their past after their siblings start dating. Kiran vowed to keep her family together after her mom died, but when her sister Amira starts dating, Kiran's world is turned upside down. During a family meet-up, Kiran and Deen, who had a secret relationship, find themselves face to face again after three years. Kiran is determined to find answers about Faisal's shady past, while Deen just wants his brother to be happy. Will their undeniable chemistry break down their walls? A Parade Best YA of the Year!
Can't forget my beloved young adult books: 👉🏻 White Smoke by @WriteinBK 👉🏻 Not Here to Be Liked @michellequach 👉🏻 It All Comes Back to You by @farahnazrishi     
–
source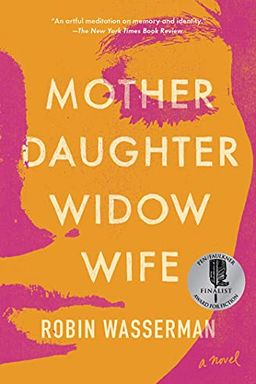 A woman with no memory is at the center of this gripping novel by the author of Girls on Fire. Found on a bus with no money, ID or recollection of who she is, she's taken in by Dr. Benjamin Strauss' Institute for Memory Research, where she becomes an object of fascination for one of his students. But to the daughter she left behind, she's an absence threatening to tear her world apart. Mother Daughter Widow Wife is a multi-voiced journey of discovery, reckoning, and reclamation that will leave you spellbound.
@robinwasserman Loved this book so much!!!     
–
source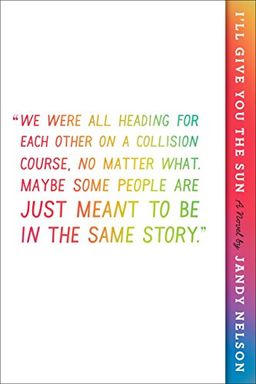 Twins Noah and Jude were once inseparable, but something has divided them in devastating ways. As they each tell their story - Noah's from the early years and Jude's from the later years - they discover that they only have half the story. If they want to remake their world, they must find a way back to each other. This award-winning novel will leave you breathless, teary, and laughing all at once.
This book is a sunburst of feeling. So ridiculously good. If you haven't read it, get it now. If you have, join me for a re-read?     
–
source
A humorous and honest coming-of-age story about a girl's freshman year of college, filled with new experiences and mistakes. Follow Elliot as she navigates off-campus parties, tests her RA's patience, and explores her sexuality. But when reality hits, can Elliot face the consequences of her actions? Will she find herself and maybe even fall in love along the way?
I LOVED THIS BOOK. YOU ARE ALL GOING TO LOVE THIS BOOK!     
–
source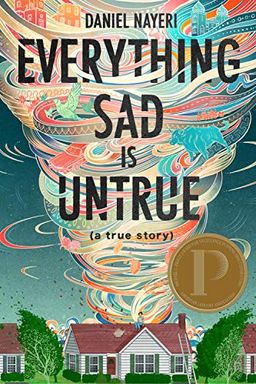 This captivating novel tells the story of a boy named Khosrou, also known as Daniel, who tries to share his tales with his classmates, but nobody believes him. Despite the skepticism, Khosrou's stories of his family's past, spanning centuries and continents, are beautiful and terrible. From escaping Iran with his mother and sister to family tales set in the palaces of semi-ancient kings, join Khosrou on a journey through his family's rich and vivid history in this powerful and moving story.
Same. The book is everything!     
–
source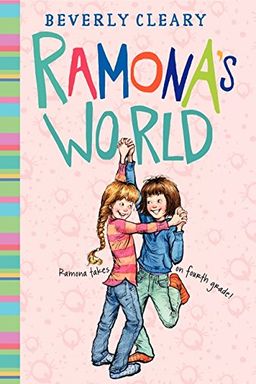 Experience the trials and triumphs of growing up with the final book in Beverly Cleary's beloved Ramona series. Follow the endearing and relatable character as she navigates new challenges in fourth grade, such as improving her spelling and dealing with the guilt of a scary incident. Perfect for independent readers between the ages of 7 and 9, Ramona's World is a heartwarming and humorous addition to any child's bookshelf, and a great supplement to homeschooling and activity books.
Am I the only middle-aged woman still obsessed with all the Ramona books? I loved them as a kid, and loved them anew as aparent.     
–
source
The Years That Matter Most by Paul Tough
The Great Believers by Rebecca Makkai
The Mothers by Brit Bennett
Ramona and Her Mother by Beverly Cleary
Ramona the Brave by Beverly Cleary
Ramona and Her Father by Beverly Cleary
Beezus and Ramona by Beverly Cleary
Ramona the Pest by Beverly Cleary
Ramona Forever by Beverly Cleary
Ramona Quimby, Age 8 by Beverly Cleary