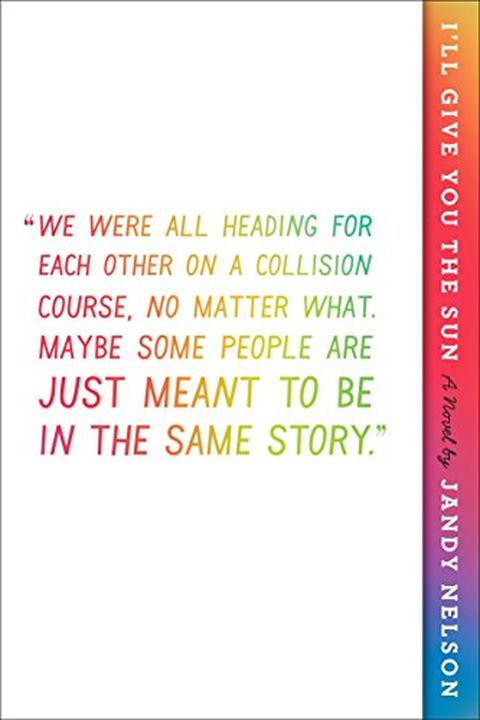 I'll Give You the Sun
Jandy Nelson
"We were all heading for each other on a collision course, no matter what. Maybe some people are just meant to be in the same story." At first, Jude and her twin brother Noah, are inseparable. Noah draws constantly and is falling in love with the charismatic boy next door, while daredevil Jude wears red-red lipstick, cliff-dives, and does all the t...
Publish Date
2015-10-27T00:00:00.000Z
2015-10-27T00:00:00.000Z
Recommendations
It's such an incredible book!     
–
source