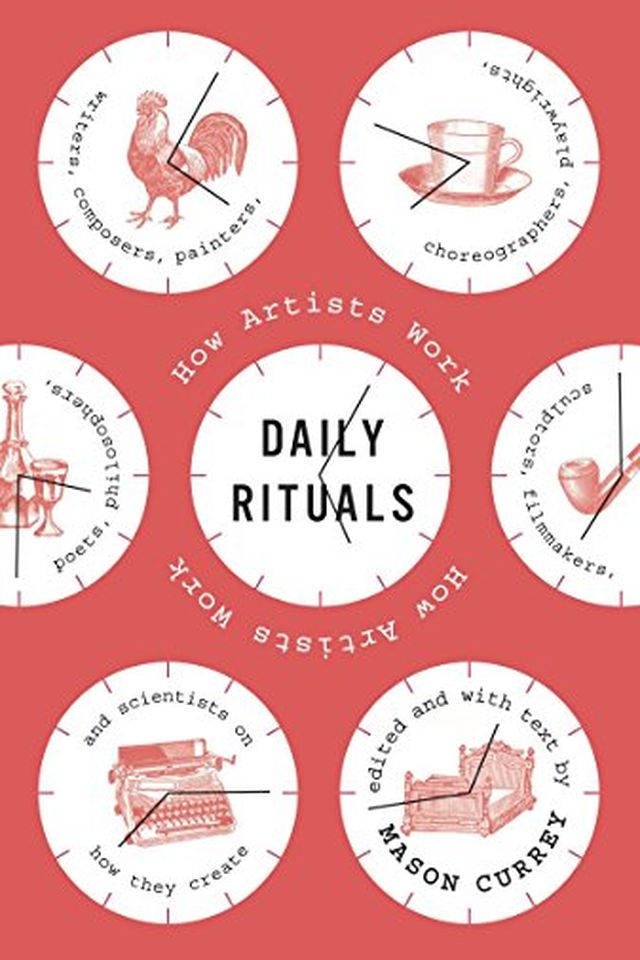 Daily Rituals
How Artists Work
Mason Currey
Explore the daily rituals of 161 inspiring minds, including novelists, poets, painters, and scientists. Discover their subtle maneuvers and self-imposed obstacles that help them tackle the work they love, whether it's waking early, staying up late, or self-medicating with doughnuts. You'll learn about the bizarre creative conditions of Thomas Wolfe, Jean-Paul Sartre, and Descartes, as well as the strict writing schedules of Anthony Trollope and Charles Dickens. Full of detail and anecdote, Daily Rituals is a must-read for anyone looking to unlock their own creative potential.
Publish Date
2013-04-23T00:00:00.000Z
2013-04-23T00:00:00.000Z
Recommendations
Daily Rituals: I just can't recommend this book enough. Thank you @rickyvanveen!     
–
source
Really good book on this topic called DAILY RITUALS. Here's an NPR link: #bestworkday     
–
source