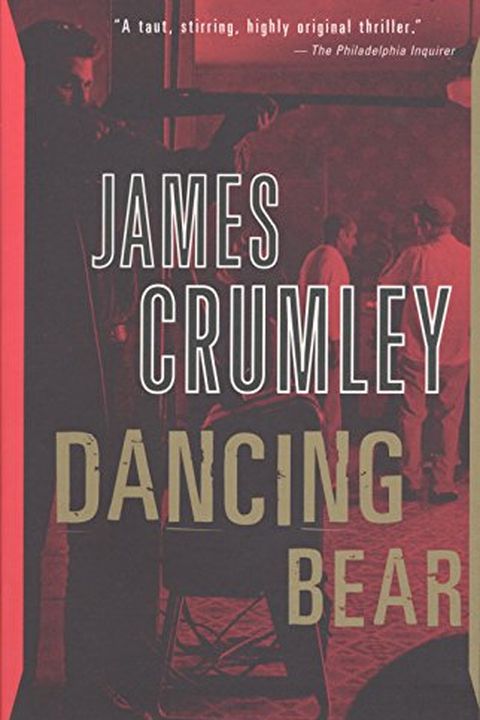 Dancing Bear
James Crumley
Detective Milo Dragovitch spends too much time boozing until he gets caught up in a case involving two-bit criminals and an old lady on the run.His friends call him Milo. No one has ever called him Bud except his father, long dead, and now Sarah Weddington, stirring painful memoires and offering him his first case since he abandoned his private pra...
Publish Date
1984-01-01T00:00:00.000Z
1984-01-01T00:00:00.000Z
First Published in 1983
Recommendations
"@AndClayResponds: The Friends of Eddie Coyle" (Novel). What's another great crime novel? @Bourdain" Dancing Bear : James crumley     
–
source
Sometimes I start reading other books. But then I remember this is the only one I like.     
–
source