Sort by
Latest Recommendations First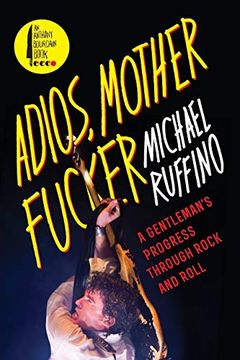 The cult classic, Adios Motherfucker, is a riotous ride through '80s hair-metal nostalgia, as told by Unband bassist Michael Ruffino. With uncensored portraits of rock legends like Lemmy and Sebastian Bach, this book follows Ruffino and his bandmates on a pyro-filled tour across Middle America, encountering Christian groupies, crack-smoking Girl Scouts, and beer-drinking chimps along the way. This gonzo rock storytelling is excessive, intelligent, hilarious, and utterly original - a must-read for any music fan.
Q: What's the last book that made you laugh? A.B. I published it, on my Ecco imprint, Anthony Bourdain Books: Michael Ruffino's "Adios, ________.     
–
source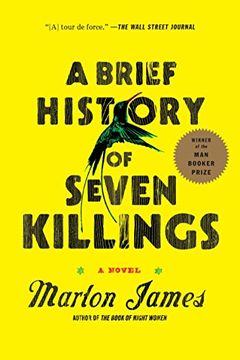 This gripping novel delves into the attempted assassination of Bob Marley in the late 1970s - just days before his iconic Smile Jamaica Concert. With machine guns blazing, gunmen stormed his home, nearly killing the reggae star, his wife, and manager in the process. Spanning decades and continents, this fictional exploration sheds light on the dangerous and unstable time and its aftermath - from Kingston in the '70s to New York's crack wars in the '80s to a radically altered Jamaica in the '90s. With a diverse cast of characters, including assassins and ghosts, A Brief History of Seven Killings is a revealing modern epic that secures Marlon James' place among the literary greats of his generation.
Q: Whose writing today most inspires you? A.B. Marlon James's "A Brief History of Seven Killings" was incredible.     
–
source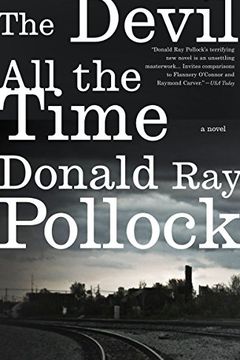 Explores the twisted and haunting world of rural southern Ohio and West Virginia from the end of World War II to the 1960s. Follow a cast of compelling and bizarre characters that includes a tormented veteran, a husband-and-wife team of serial killers, a spider-handling preacher, and a violent but good man named Arvin Eugene Russell. The Devil All the Time is a dark and riveting page-turner that will leave readers astonished and deeply moved.
Q: Whose writing today most inspires you? A.B. Donald Ray Pollock was a revelation when I first read "The Devil All the Time." Daniel Woodrell's work.     
–
source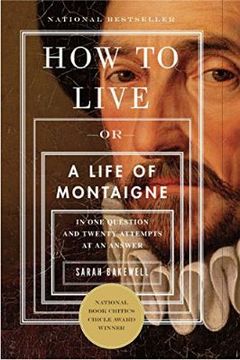 How to Live
Or A Life of Montaigne in One Question and Twenty Attempts at an Answer
Discover the timeless wisdom of Michel de Montaigne in this National Book Critics Circle Award-winning biography. Explore his free-form reflections on life, love, and everything in between, and discover why he's considered the first truly modern individual. Perfect for anyone searching for companionship, entertainment, and philosophical insights.
Sarah Bakewell's "How to Live," on the life and work of Montaigne, is a book I love. I stole a tattoo design from it.     
–
source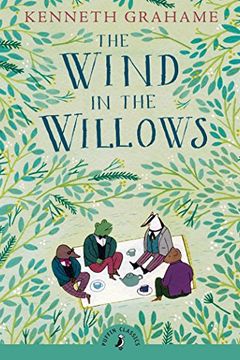 Experience a pastoral version of England through the eyes of four anthropomorphised animals in this celebrated children's novel. With a mixture of mysticism, adventure, morality, and camaraderie, the story highlights the beauty of the Thames valley and the joys of simple pleasures like "messing about in boats." Written by Kenneth Grahame, who retired from the Bank of England and moved back to his childhood home for inspiration, The Wind in the Willows is a timeless classic loved by readers of all ages.
The Wind in the Willows, a classic I loved as a child.     
–
source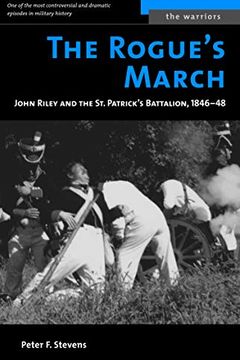 Explore the incredible true story of Irish immigrants who deserted the US Army to fight as a Mexican Army unit during the Mexican War of 1846. The Rogue's March sheds light on the prejudice against Irish Catholic and German immigrants that was rampant during this time.
Spy novel authors and titles I particularly like include W. T. Tyler's The Man Who Lost The War and Rogue's March.     
–
source
A 14-year-old girl seeks revenge for her father's murder in the Wild West. With the help of a one-eyed, tough-as-nails U.S. Marshal, Mattie Ross is determined to catch the culprit in Indian Territory. This American classic is a straight and unflinching tale of grit and determination.
Charles Portis's "True Grit" is a masterpiece. Don't settle for seeing the film versions. One of the great heroines of all time and a magnificent book filled with great dialogue.     
–
source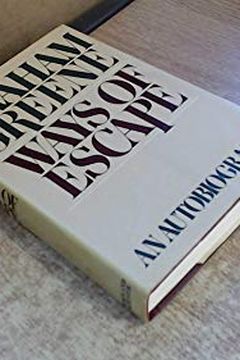 Explore the incredible life of a legendary traveler and writer in "Ways of Escape." Graham Greene takes readers on a journey through Haiti, Vietnam, Cuba, Prague, Paraguay, and Kenya during the Mau Mau rebellion. This book is not only a memoir but a reflection on the human experience, faith, doubt, fear, and the craft of writing. Greene's ironic delight and superb storytelling will keep you engaged until the very end.
Graham Greene's memoir, "Ways of Escape," is a book I've read many times but keep coming back to.     
–
source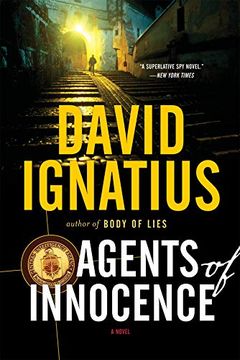 Explore the world of shifting alliances and espionage with an idealistic CIA agent tasked with penetrating the PLO in Beirut. As Tom Rogers works to recruit a high-level operative, he discovers the cost of innocence in a place that has no use for it. Agents of Innocence is a gripping novel that solidified David Ignatius's reputation as a master of contemporary espionage.
David Ignatius's "Agents of Innocence" is very, very good.     
–
source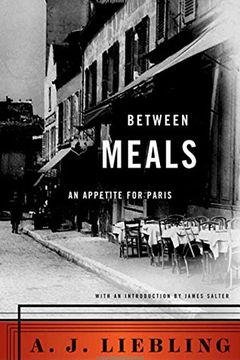 A New Yorker writer's charming memoir about his love affair with French cuisine during 1926 and 1927 in Paris. Between Meals is a classic account of the pleasures of good eating, and a matchless evocation of a now-vanished Paris.
A. J. Liebling's "Between Meals" is his memoir of meals in Paris before and after the war, and it's fantastic. He was an enthusiastic lover of food and wine, very knowledgeable but never a snob. It's the benchmark for great food writing.     
–
source
something to food about by Questlove
You're Better Than Me by Bonnie McFarlane
Punks, Poets & Provocateurs by Marcia Resnick
Rice, Noodle, Fish by Matt Goulding
Eating Viet Nam by Graham Holliday
Prune by Gabrielle Hamilton
The White Album by Joan Didion
Ripley's Game by Patricia Highsmith
My Last Supper by Melanie Dunea
The Quiet American by Graham Greene
Naked Lunch by William S. Burroughs
The Friends of Eddie Coyle by George Higgins
Under the Volcano by Malcolm Lowry
Fear and Loathing in Las Vegas by Hunter S. Thompson
Dancing Bear by James Crumley
The Man Who Lost the War by W. T. Tyler