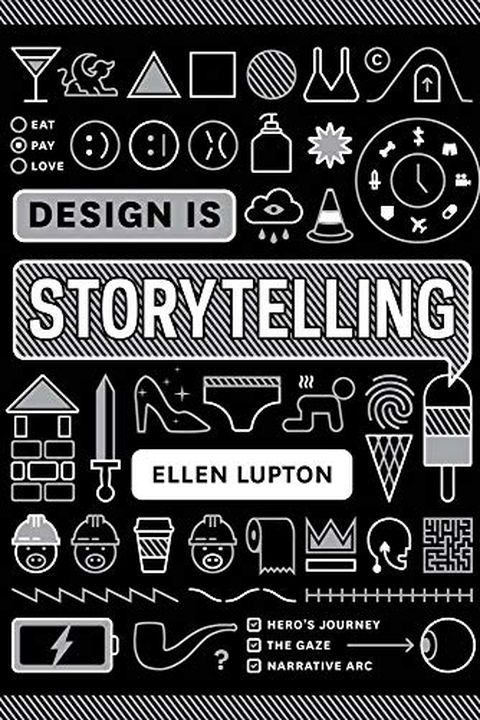 Design Is Storytelling
Ellen Lupton
Ellen Lupton, award-winning author of Thinking with Type and How Posters Work, demonstrates how storytelling shapes great designGood design, like good storytelling, brings ideas to life. The latest book from award-winning writer Ellen Lupton is a playbook for creative thinking, showing designers how to use storytelling techniques to create satisfyi...
Publish Date
2017-11-20T00:00:00.000Z
2017-11-20T00:00:00.000Z
Recommendations
@erinlynnyoung @halvorson I mean, @kimgoodwin's "Designing for the Digital Age" is THE essential text. @ellenLupton "Design is Storytelling" is fantastic and economical.     
–
source