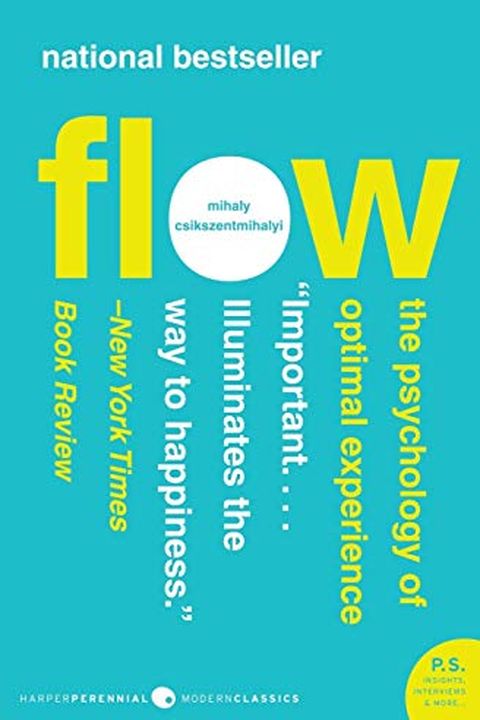 Flow
The Psychology of Optimal Experience (Harper Perennial Modern Classics)
Mihaly Csikszentmihalyi
Psychologist Mihaly Csikszentmihalyi's famous investigations of "optimal experience" have revealed that what makes an experience genuinely satisfying is a state of consciousness called flow. During flow, people typically experience deep enjoyment, creativity, and a total involvement with life. In this new edition of his groundbreaking classic work,...
Publish Date
2008-07-01T00:00:00.000Z
2008-07-01T00:00:00.000Z
First Published in 1990
Recommendations
Q: What is a book you're most likely to give out to a friend? A: Flow by Mihaly Csikszentmihalyi.     
–
source