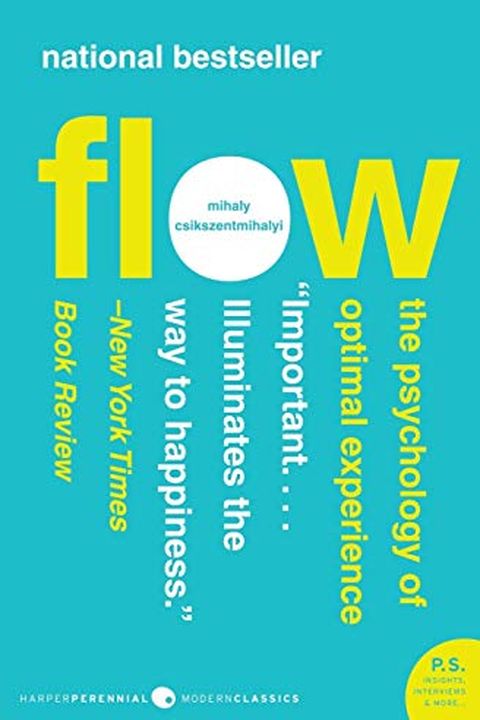 Flow
The Psychology of Optimal Experience (Harper Perennial Modern Classics)
Mihaly Csikszentmihalyi
Discover the secret to genuine satisfaction and deep enjoyment in life with this groundbreaking classic. Psychologist Mihaly Csikszentmihalyi's investigations into "optimal experience" reveal that a state of consciousness called flow is the key to creativity, engagement, and happiness. Learn how to control the flow state and improve your life with Csikszentmihalyi's wisdom and guidance in Flow: The Psychology of Optimal Experience.
Publish Date
1990-01-01T00:00:00.000Z
1990-01-01T00:00:00.000Z
Recommendations
Q: What is a book you're most likely to give out to a friend? A: Flow by Mihaly Csikszentmihalyi.     
–
source