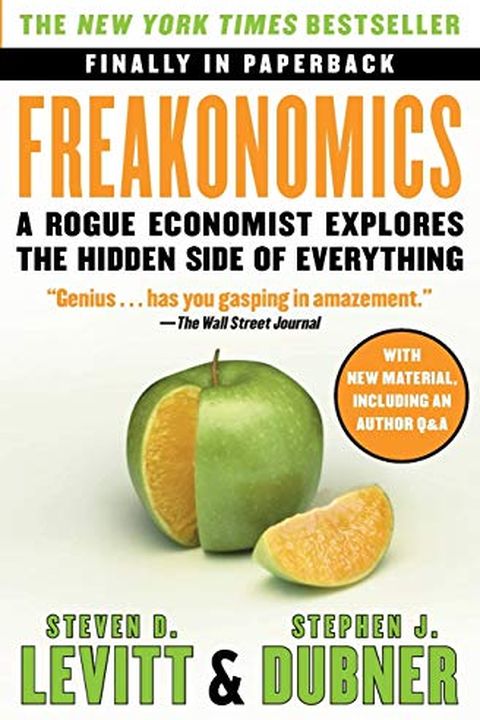 Freakonomics
A Rogue Economist Explores the Hidden Side of Everything (P.S.)
Steven D. Levitt
Discover the unconventional world of economics with this groundbreaking book that challenges conventional wisdom. Steven D. Levitt and Stephen J. Dubner's "Freakonomics" explores the mysteries of everyday life, from the commonalities between schoolteachers and sumo wrestlers to the secrets of the Ku Klux Klan, revealing how economics is the study of incentives and how people get what they want or need. Featuring insightful storytelling and a fresh perspective, this New York Times bestseller is a must-read for anyone seeking to understand the hidden connections in our world.
Publish Date
2006-10-17T00:00:00.000Z
2006-10-17T00:00:00.000Z
First Published in 2005
Similar Books
27
Recommendations
I love newer books like Freakonomics.     
–
source
This book invented an entire genre. Economics was never supposed to be this entertaining.     
–
source