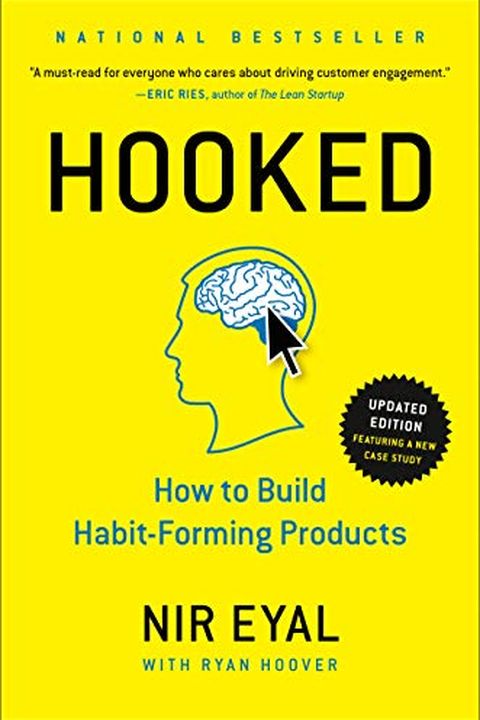 Hooked
How to Build Habit-Forming Products
Nir Eyal
Discover the secret behind why some products keep us coming back for more in this insightful book on the Hook Model. Author Nir Eyal breaks down the four-step process that successful companies use to subtly encourage customer behavior, resulting in products that users can't put down. With practical insights and actionable steps, Eyal provides a how-to guide for anyone involved in product management, marketing, or design. Dive into fascinating examples from the likes of Twitter, Pinterest, and the Bible App to master the art of creating user habits that stick.
Publish Date
2014-11-04T00:00:00.000Z
2014-11-04T00:00:00.000Z
First Published in 2013
Recommendations
I've learned a lot about product design from @nireyal 👉🏼     
–
source
@alyssandamato 7habits Stephen Covey Grit - Angela Duckworth Hooked - Nir Eyal Malcom Gladwell , love data books     
–
source
A source I've learned from in the last year.     
–
source