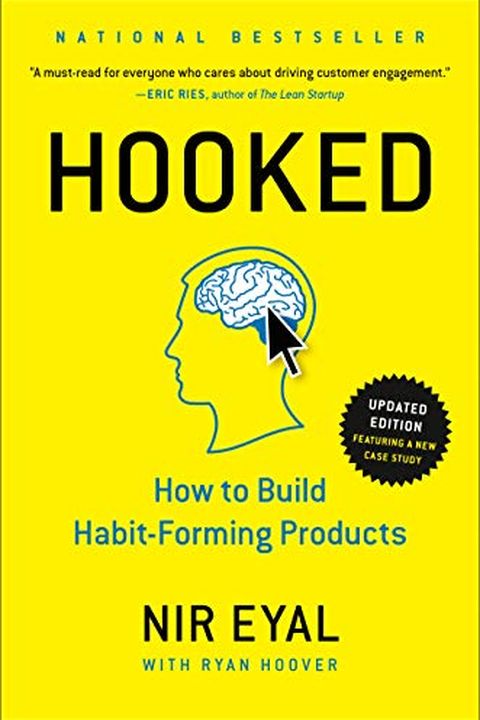 Hooked
How to Build Habit-Forming Products
Nir Eyal
How do successful companies create products people cant put down?Why do some products capture widespread attention while others flop? What makes us engage with certain products out of sheer habit? Is there a pattern underlying how technologies hook us?Nir Eyal answers these questions (and many more) by explaining the Hook Modela four-step process e...
Publish Date
2014-11-04T00:00:00.000Z
2014-11-04T00:00:00.000Z
First Published in 2013
Recommendations
I've learned a lot about product design from @nireyal 👉🏼     
–
source
@alyssandamato 7habits Stephen Covey Grit - Angela Duckworth Hooked - Nir Eyal Malcom Gladwell , love data books     
–
source
A source I've learned from in the last year.     
–
source