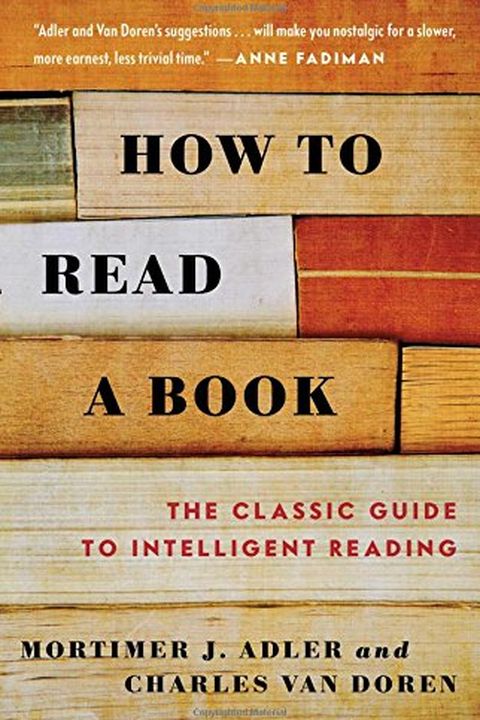 How to Read a Book
The Classic Guide to Intelligent Reading
Mortimer J. Adler
How to Read a Book, originally published in 1940, has become a rare phenomenon, a living classic. It is the best and most successful guide to reading comprehension for the general reader. And now it has been completely rewritten and updated. You are told about the various levels of reading and how to achieve them – from elementary reading, through ...
Publish Date
1972-08-15T00:00:00.000Z
1972-08-15T00:00:00.000Z
First Published in 1940
Recommendations
Light? No. Serious. Very serious and scholarly. Advises to read books that are above your current ability. A very specific methodology is given. Read books twice, ask questions while reading, answer those questions, then summarize and criticize afterwards. The point is to grow up to the level of the author.     
–
source
@BillHiggins Fantastic book and great idea 👍     
–
source
Now, so far I have not criticized the book, and there's a reason for this: It's FANTASTIC. Adler and Van Doren's writing is fluid, agile, non-jargon-laden (aka very clear). The book gives students a repertoire of reading strategies (what they call "levels"). WELL DONE!     
–
source