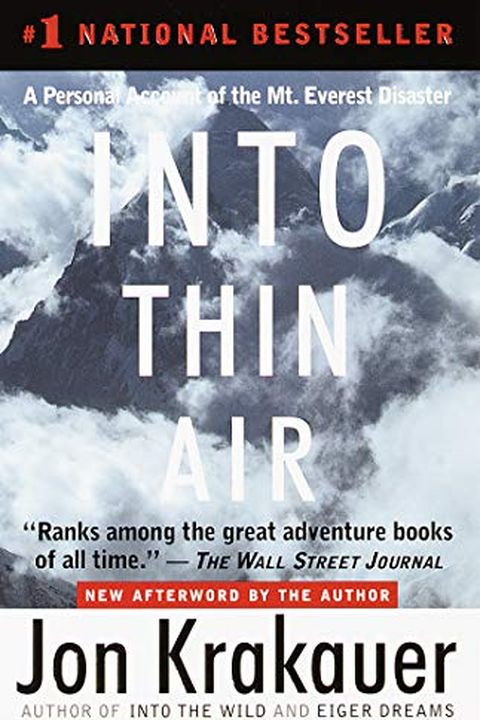 Into Thin Air
A Personal Account of the Mt. Everest Disaster
Jon Krakauer
A bank of clouds was assembling on the not-so-distant horizon, but journalist-mountaineer Jon Krakauer, standing on the summit of Mt. Everest, saw nothing that "suggested that a murderous storm was bearing down." He was wrong. The storm, which claimed five lives and left countless more--including Krakauer's--in guilt-ridden disarray, would also pro...
Publish Date
1999
October 19
First Published in 1997
Recommendations
One of 70 must-read books.     
–
source
@mrsfloyddog Yes. Great book!     
–
source
@AshaRangappa_ @yashar It's an amazing book!     
–
source