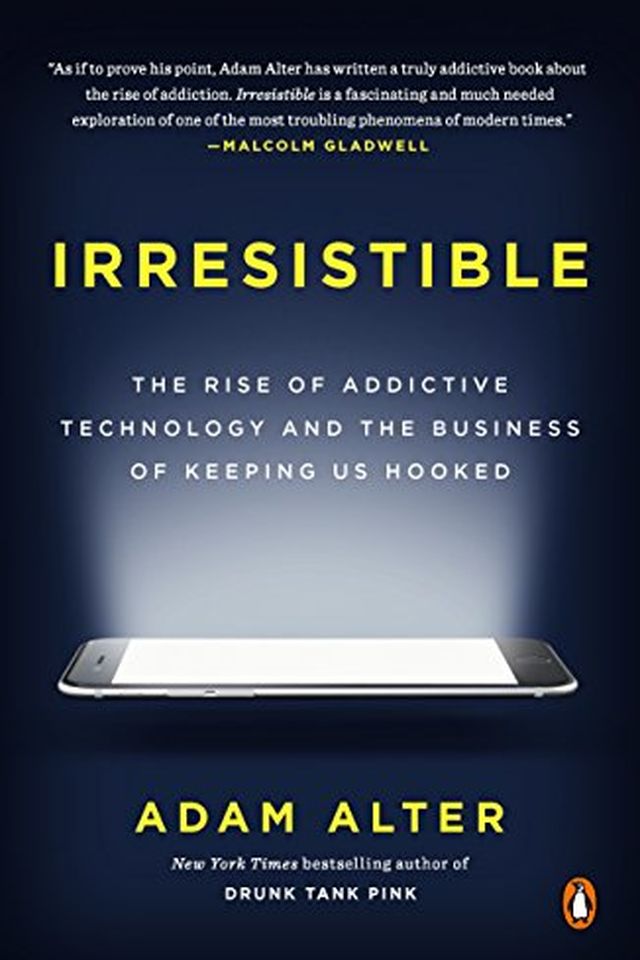 Irresistible
The Rise of Addictive Technology and the Business of Keeping Us Hooked
Adam Alter
Discover how half of America's population is addicted to modern obsessions like social media and smartphones in this revolutionary book by a professor of psychology and marketing. Using real-life examples and scientific research, the author explains why modern products are so irresistible and provides tips for mitigating their most damaging effects on our wellbeing and happiness. This essential read offers the tools we need to rescue our lives from behavioral addiction and take back control.
Publish Date
2017-03-07T00:00:00.000Z
2017-03-07T00:00:00.000Z
Recommendations
As if to prove his point, Adam Alter has written a truly addictive book about the rise of addiction. Irresistible is a fascinating and much needed exploration of one of the most troubling phenomena of modern times.     
–
source
The 2017 books that have taught me the most span meaning to resilience, addictive technology to rejuvenating cities:     
–
source