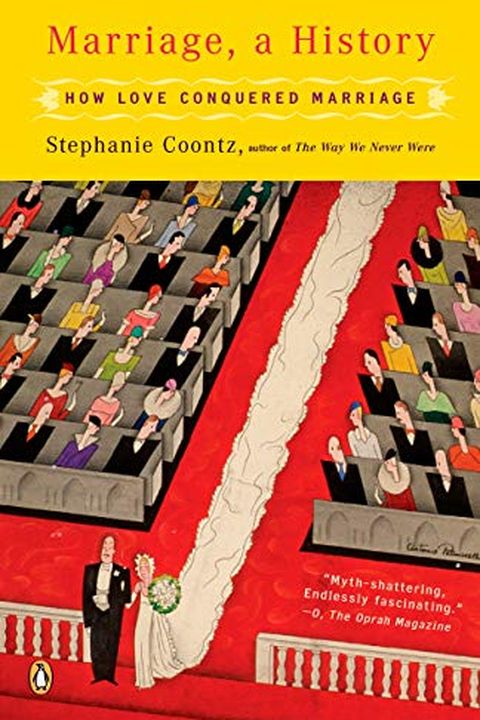 Marriage, a History
How Love Conquered Marriage
Stephanie Coontz
Just when the clamor over "traditional" marriage couldn't get any louder, along comes this groundbreaking book to ask, "What tradition?" In Marriage, a History, historian and marriage expert Stephanie Coontz takes readers from the marital intrigues of ancient Babylon to the torments of Victorian lovers to demonstrate how recent the idea of marrying...
Publish Date
2006-02-28T00:00:00.000Z
2006-02-28T00:00:00.000Z
First Published in 2005
Recommendations
@mrbenwells The book I recommended was "Marriage, A History: How Love Conquered Marriage" by @StephanieCoontz. Here:     
–
source
@DanielleMorrill this book is great if you haven't read it     
–
source
@blackwellbooks @fakedansavage @carriejenkins Well, I definitely recommend "What Love Is" by @carriejenkins -- it's a beautiful, well-argued book. Also "The Art of Loving" by Erich Fromm. "Mating in Captivity" by Esther Perel is very good. Stephanie Coontz' "Marriage: A History" is essential reading. The list goes on!     
–
source