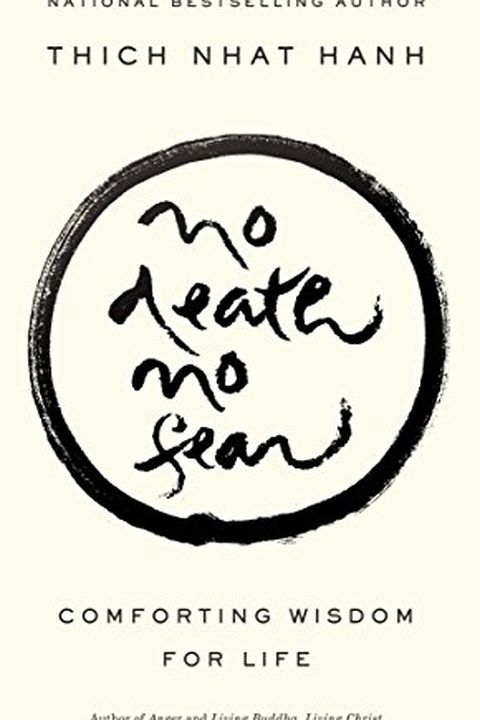 No Death, No Fear
Comforting Wisdom for Life
Thich Nhat Hanh
With hard-won wisdom and refreshing insight, Thich Nhat Hanh confronts a subject that has been contemplated by Buddhist monks and nuns for twenty-five-hundred years—and a question that has been pondered by almost anyone who has ever lived: What is death? In No Death, No Fear, the acclaimed teacher and poet examines our concepts of death, fear, and ...
Publish Date
2003-08-05T00:00:00.000Z
2003-08-05T00:00:00.000Z
First Published in 2002
Recommendations
Thoughts and prayers with Thich Nhat Hanh. No Death, No Fear is a beautiful book that has helped me in countless ways.     
–
source
Meticulous reading and re-reading of key philosophy books Some: Upanishads World as Will and Representation Hero With a Thousand Faces Freedom from the Known Sleeping, Dreaming, and Dying No death, No Fear Living Life Backwards Tao Te Ching Metaphysics (Aristotle)     
–
source