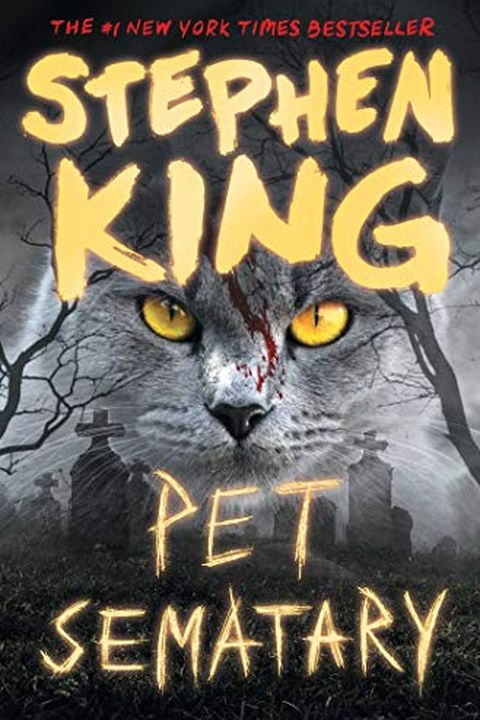 Pet Sematary
Stephen King
When Dr. Louis Creed takes a new job and moves his family to the idyllic rural town of Ludlow, Maine, this new beginning seems too good to be true. Despite Ludlow's tranquility, an undercurrent of danger exists here. Those trucks on the road outside the Creed's beautiful old home travel by just a little too quickly, for one thing…as is evidenced by...
Publish Date
2018-12-04T00:00:00.000Z
2018-12-04T00:00:00.000Z
First Published in 1983
Recommendations
Book of the Day: PET SEMATARY by Stephen King. Unrelentingly dark and emotional. Compulsive reading. Would kill to make it on film.     
–
source
All time favorite books - Hitchhikers Guide To The Galaxy. Confessions Of A Dangerous Mind. Fear And Loathing In Las Vegas. Drawing Of The Three. Currently reading Pet Sematary for the 100th time. And a history of magic called Hiding The Elephant.     
–
source
I'm watching an old interview with Stephen King. The first horror book I ever read was Pet Sematary and it had a lasting impact on me. Say what you want about King, but he tells a damn good story. What's your favorite? My husband @TealCartoons drew this caricature of him for me.     
–
source