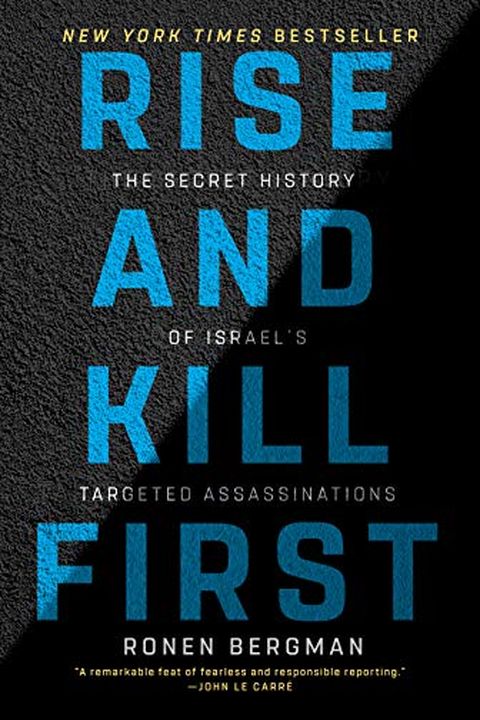 Rise and Kill First
The Secret History of Israel's Targeted Assassinations
Ronen Bergman
NEW YORK TIMES BESTSELLER - The first definitive history of the Mossad, Shin Bet, and the IDF's targeted killing programs, hailed by The New York Times as "an exceptional work, a humane book about an incendiary subject."WINNER OF THE NATIONAL JEWISH BOOK AWARD IN HISTORYNAMED ONE OF THE TEN BEST BOOKS OF THE YEAR BY JENNIFER SZALAI, THE NEW YORK TI...
Publish Date
2019-07-09T00:00:00.000Z
2019-07-09T00:00:00.000Z
First Published in 2018
Recommendations
Read several books on Mossad, the omnipotent Israeli intelligence service. But this one, 'Rise and Kill First' by journalist Ronen Bergman is markedly different. It doesn't romanticise, not does it portray the agency as superhuman and invincible.     
–
source
My 6 Favorite Books we talked about on the Pod in 2018: Thank you to @mashagessen, @elliotackerman @stephenmarkley, @ronenbergman, @NoraKrug and GFOP #JulianBarnes for your creativity, brilliance, and wonder and to our listeners for supporting them and every author this Year 📚🙌     
–
source