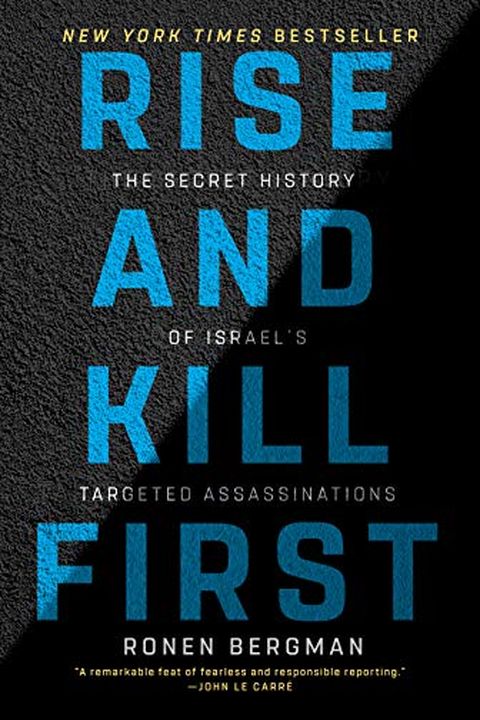 Rise and Kill First
The Secret History of Israel's Targeted Assassinations
Ronen Bergman
Explore the history of Israel's intelligence community and armed services with this eye-opening book. Delve into the controversial and effective practice of targeted assassinations, used to thwart serious threats against the Jewish people. Journalist Ronen Bergman offers a riveting inside account of the programs' successes, failures, and the moral and political price exacted on those who carried out the missions. Based on exclusive access to hundreds of on-the-record interviews and files, this page-turner brings readers deep into the heart of Israel's most secret activities. A remarkable feat of fearless and responsible reporting.
Publish Date
2018-01-30T00:00:00.000Z
2018-01-30T00:00:00.000Z
Recommendations
Read several books on Mossad, the omnipotent Israeli intelligence service. But this one, 'Rise and Kill First' by journalist Ronen Bergman is markedly different. It doesn't romanticise, not does it portray the agency as superhuman and invincible.     
–
source
My 6 Favorite Books we talked about on the Pod in 2018: Thank you to @mashagessen, @elliotackerman @stephenmarkley, @ronenbergman, @NoraKrug and GFOP #JulianBarnes for your creativity, brilliance, and wonder and to our listeners for supporting them and every author this Year 📚🙌     
–
source