Ram Madhav
Recommended Books
Ram Madhav is an Indian politician who serves as the National General Secretary of the Bharatiya Janata Party. He was a member of the National Executive of the Rashtriya Swayamsevak Sangh and has authored few books. His latest is Uneasy Neighbours: India and China after Fifty Years of the War.
Sort by
Latest Recommendations First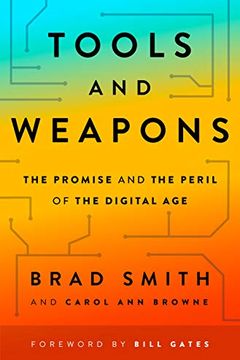 Explore the future of technology with Microsoft's President as he delves into the challenges and responsibilities that come with digitization. From privacy to cybercrime and artificial intelligence, Brad Smith offers a thought-provoking analysis of the world's most crucial emerging issues. Hear firsthand how one of the world's largest tech companies is striving to balance innovation and responsibility in an ever-changing landscape. This engaging read is a must for anyone interested in the role of technology in shaping our world.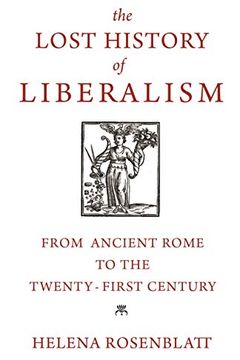 Discover the evolving history of liberalism from ancient Rome to today's political climate. The Lost History of Liberalism challenges preconceived notions about a term that has divided society. Helena Rosenblatt debunks the myth of liberalism as uniquely Anglo-American and explores its heated debates over the years, revealing how it became an American ideology focused on individual freedom during the Cold War. This timely and provocative book sets the record straight, offering a foundation for constructive dialogue about the future of liberal democracy.
This book is a very interesting expose of the Liberalist dogma right from its ancient Roman beginnings to today's western identity. Largely focused on the happenings in Europe, this book highlights the long history of omissions and commissions........     
–
source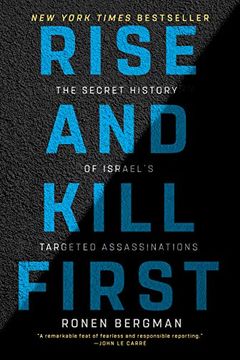 Explore the history of Israel's intelligence community and armed services with this eye-opening book. Delve into the controversial and effective practice of targeted assassinations, used to thwart serious threats against the Jewish people. Journalist Ronen Bergman offers a riveting inside account of the programs' successes, failures, and the moral and political price exacted on those who carried out the missions. Based on exclusive access to hundreds of on-the-record interviews and files, this page-turner brings readers deep into the heart of Israel's most secret activities. A remarkable feat of fearless and responsible reporting.
Read several books on Mossad, the omnipotent Israeli intelligence service. But this one, 'Rise and Kill First' by journalist Ronen Bergman is markedly different. It doesn't romanticise, not does it portray the agency as superhuman and invincible.     
–
source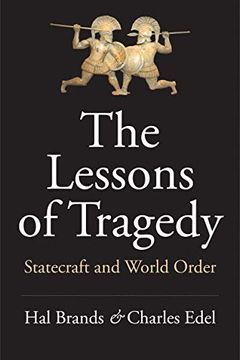 "The Lessons of Tragedy" is a powerful reminder to draw on the lessons of the past to address current threats to international order. The authors delve into the ancient Greek's approach of creating a communal sense of responsibility and courage by looking disaster directly in the face. The book argues that today's society has lost touch with tragedy, forgetting that violence and war have been all too common throughout human history. This poignant argument is a call to action for America and its allies to regain an appreciation of tragedy before it's too late.
Interesting book passionately arguing for the US to reacquire 'tragic sensibility', meaning, it should be ready to lead the struggles for maintaining a peaceful, liberal and democratic international order irrespective of the costs involved.     
–
source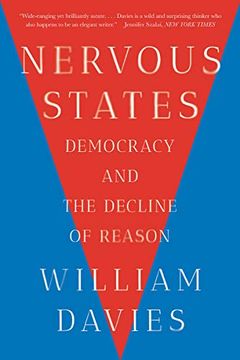 "Nervous States" by William Davies explores the impact of feeling over fact on democracies and why politics has become so fractious and warlike. As emotions supplant facts in our politics due to the spread of media technology and intrusion of mass shootings and terrorist attacks, we lose our ability to find consensus. This provocative and insightful book is a must-read for anyone seeking to understand the turbulent times we currently live in.
Just completed this interesting book. Interesting because in a sophisticated manner it tries to suggest that once-a-holy-idea of democracy is no longer a truthful institution and post-truth influence is what drives global democratic politics today.     
–
source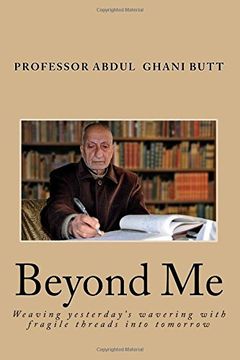 Beyond Me
Weaving yesterday's wavering with fragile threads into tomorrow
Just finished a book by Separatist leader Abdul Ghani Butt 'Beyond Me'. Supposedly his autobiography, but largely philosophical in tone n tenor. Good read for educators, but those want to have insights into d separatist movement, Hurriyat or Kashmir terrorism will be disappointed     
–
source
Explore the complexities of Modern Hinduism with Modern Hinduism in Text and Context. Lavanya Vemsani delves into topics such as yoga, dance, visual art, and festivals, showing how they intertwine with spirituality and ritual. Discover new sources of information, including regional Saiva texts and biographies of Nationalists, as well as themes and issues yet to receive in-depth attention. Through social scientific methodologies, history, ethnography, and textual analysis, Vemsani provides a holistic understanding of a religion in context, highlighting its enduring presence in contemporary practice, literature, creative traditions, and ethics.
Rare to come across such profound research on contemporary Hinduism including Hindu women, religions n symbolism. Articles by Lavanya, Elaine n Beldio stand out. Antoinette on Sadhvis is outstanding. Scholarly book n serious stuff, not for casual reading 😊     
–
source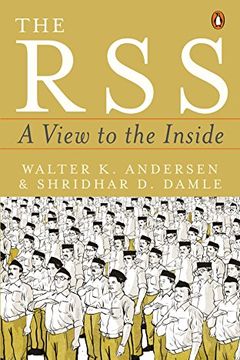 RSS
A View to the Inside [Hardcover] Walter K. Andersen and Shridhar D. Damle
Very good book to understand contemporary dimensions of RSS. Rare to come across un-opinionated research on the organisation. This one is an exception.     
–
source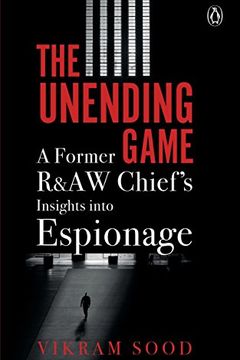 Good read. Lot of theory as d author informs in d beginning itself that it's not a personal memoir.Chapters that deal with Indian experience n especially d failures are very informative.Coming from one of our former spy masters this book is worth reading to know d espionage world     
–
source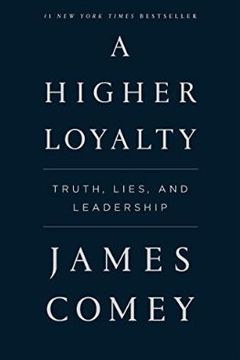 Follow former FBI Director James Comey on a journey through the corridors of power as he shares never-before-told experiences from his high-stakes career in American government. "A Higher Loyalty" explores the qualities of good, ethical leadership and how it drives sound decision-making. With insights that span decades and administrations from Obama to Bush, Comey delves into some of the most consequential cases and policies of recent history, including the Hillary Clinton email investigation and ties between the Trump campaign and Russia. Gain a remarkable lesson in what makes an effective leader from one of America's most experienced insiders.
Comey, fired by Trump as FBI Director, makes a forceful case for honesty n non-partisan credentials of FBI. Held by many in US as singularly responsible for Hillary's defeat, Comey successfully argues in d book that what he did was just his duty n nothing political. Worth reading     
–
source
Durand's Curse by Rajiv Dogra
Where Borders Bleed by Rajiv Dogra
Creating a New Medina by Venkat Dhulipala