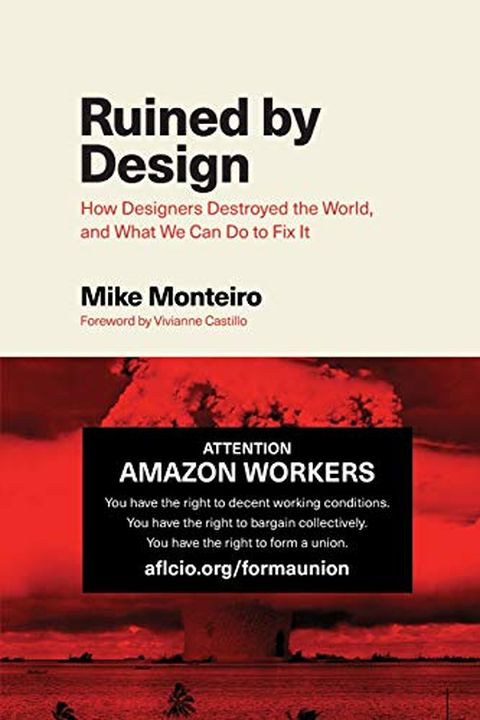 Ruined by Design
How Designers Destroyed the World, and What We Can Do to Fix It
Mike Monteiro
The world is working exactly as designed. The combustion engine which is destroying our planet's atmosphere and rapidly making it inhospitable is working exactly as we designed it. Guns, which lead to so much death, work exactly as they're designed to work. And every time we "improve" their design, they get better at killing. Facebook's privacy set...
Publish Date
2019-03-29T00:00:00.000Z
2019-03-29T00:00:00.000Z
Recommendations
My god, @monteiro 's book "ruined by design" should be mandatory reading for anyone in the software industry - beautiful, powerful, lucid and eye opening. Treat yourself and get the book.     
–
source
I love that @monteiro writes in such clear, direct language. Reading his new book "Ruined by Design" might be difficult or hurt your ego, designers. And, you might disagree with Mike. But you should read it for a clear-headed viewpoint on our mistakes and challenges. 👏     
–
source
"The world is working exactly as designed. And it's not working very well. " Mike Monteiro (Must have book..)     
–
source