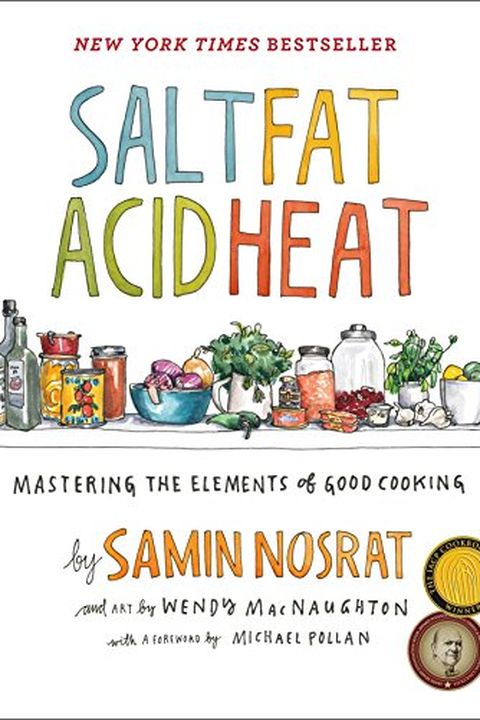 Salt, Fat, Acid, Heat
Mastering the Elements of Good Cooking
Samin Nosrat
Discover a revolutionary approach to cooking with Salt, Fat, Acid, Heat. Chef and writer Samin Nosrat teaches readers how to master just four elements of cooking – salt, fat, acid, and heat – in order to create delicious meals with any ingredients, anywhere, at any time. With charming narratives, illustrated walkthroughs, and 100 essential recipes, this book demystifies the world of flavor and teaches a new generation of cooks how to confidently make better decisions in the kitchen. With a foreword by Michael Pollan, Salt, Fat, Acid, Heat is destined to be a classic – and just might be the last cookbook you'll ever need.
Publish Date
2017-04-25T00:00:00.000Z
2017-04-25T00:00:00.000Z
Recommendations
I enjoy cooking, and this book taught me a lot of the basics of flavor and cooking technique.     
–
source