Sort by
Latest Recommendations First
This book sheds light on the hidden impact of loneliness on our health and society. As humans, we are social creatures, and loneliness is affecting not only our health but also our children's schooling and work performance. The book offers four strategies to help us heal our social world and forge lasting bonds with others. With personal experiences shared by the author, this book is a universal and timely read for everyone.
An extraordinary and essential book for our time. With powerful stories and sobering truths, the author does a masterful job of showing how, even in the digital age, there's no substitute for authentic human connection.     
–
source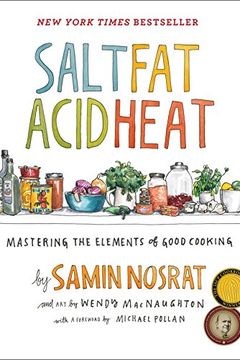 Discover a revolutionary approach to cooking with Salt, Fat, Acid, Heat. Chef and writer Samin Nosrat teaches readers how to master just four elements of cooking – salt, fat, acid, and heat – in order to create delicious meals with any ingredients, anywhere, at any time. With charming narratives, illustrated walkthroughs, and 100 essential recipes, this book demystifies the world of flavor and teaches a new generation of cooks how to confidently make better decisions in the kitchen. With a foreword by Michael Pollan, Salt, Fat, Acid, Heat is destined to be a classic – and just might be the last cookbook you'll ever need.
I enjoy cooking, and this book taught me a lot of the basics of flavor and cooking technique.     
–
source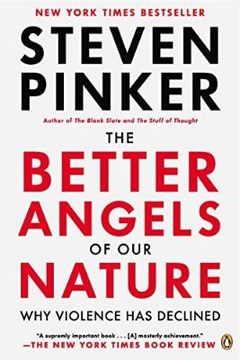 Discover a groundbreaking examination of human history in this thought-provoking work. Despite the negative news cycle, bestselling author Steven Pinker argues that we may be living in our most peaceful era. Pinker explodes common myths about inherent human violence, and highlights long-term trends of declining violence across time. Interwoven with psychology and history, this book provides a vision of an increasingly enlightened and peaceful world.
Takes a long view and shows the long-term decline in violence that has occurred.     
–
source